How Present Will the WSOP Final Nine be on the Poker Tournament Circuit?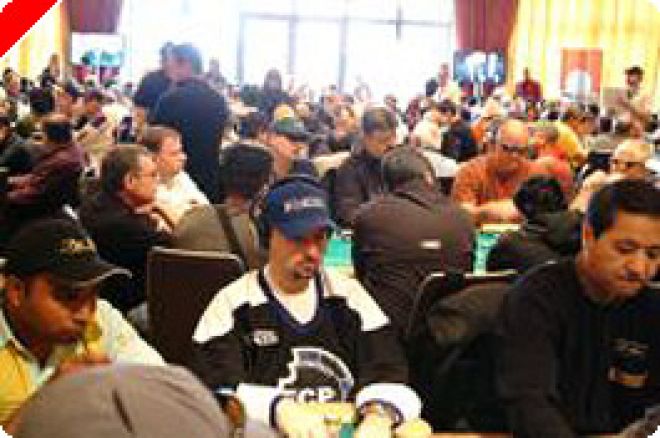 Over the last few years, one thing I always find interesting in the world of the nouveau riche WSOP final table participants is how much of their winnings they choose to "reinvest" into the world of tournament poker. Each year, we see a couple of the final table players out on the circuit to varying degrees, each meeting with various degrees of success and failure.
From last year's final table we had Steve Dannenmann out at number of tournaments. Actually, the poker world probably saw him out more than champion Joe Hachem, though Hachem did represent at a fair number of events. Third place finisher Tex Barch was also out at a number of events, though he has been playing events down in Tunica for a number of years. Andy Black came back from years away to be a fairly stalwart figure on the circuit, Aaron Kanter played in a few events, etc. etc. The point is each of those players noted at some point that they would be giving more events a shot, and they indeed did.
This year may be particularly interesting in that of the nine final table participants, only two (other than champion Jamie Gold, who is sort of a given) made any mention of giving the circuit any type of shot in their post tournament press conferences.
Third place finisher Michael Binger has been fairly open about his desire to give a number of events a shot this year. In a recent interview with BayAreaOnline, Binger indicated that he would like to play some poker, and "do some physics" (Binger has a Phd in Physics from Stanford) over the course of the next year.
Although eighth place finisher Erik Friberg indicated he would 'gamble' at lot of his winnings, he also noted he doesn't play many tournaments, and highly prefers cash game action over the grind of tournaments.
Runner Up Paul Wasika was also fairly clear about his intent to play more events, but other than those two, there hasn't been a lot of chatter about the final table players playing out on the circuit. Some of the players, including ninth place finisher Dan Nassif, and Sixth place finisher Richard Lee nearly scoffed at the idea, noting that they loved their lives, and had no intent of making any significant changes to play more events.
The first test will be this weekend at the Legends of Poker. Other than Jamie Gold, who will be there, I put the over under on the number of the other eight WSOP final table players at that event at 3.5. Some of them will not be able to resist trying to recapture that great feeling they just felt - again, and again.
Ed Note: Win your way onto the European poker circuit. EPT satellites running constantly at Poker Stars.