WSOP Final Table Updates – Rhett Butler - 5th Place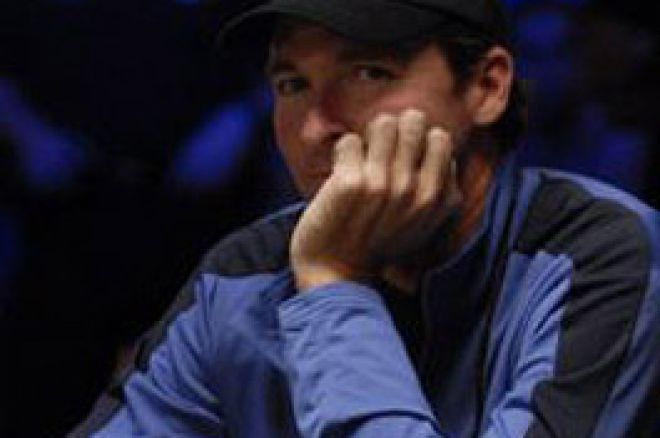 Rhett Butler hung in all day as one of the shorter stacks, playing extremely conservative poker and moving up in the pay scale, but he finally met his end in 5th place after over ten hours of play.
Butler, who started the day with almost $5 million in chips and never got above $7 million, played by far the least amount of hands out of any players the entire day. His end came after Allen Cunningham raised to $900,000 from the cutoff and Jamie Gold called from the small blind. Butler then moved all-in from the big blind for a little more than $2 million and was called in both spots by Gold and Cunningham. After both players checked the flop of J-6-5, Gold bet $2 million on the turn card, the 2c. Cunningham folded, and Gold showed K-J, good for top pair. Butler flipped over pocket fours, and the river blanked out to give Gold the pot.
Afterwards, Butler discussed the last hand. He commented, "I was happy; when I got two callers. That's all you can ask for. I had to make a move, the antes and blinds were too strong."
Butler possibly set up the two callers with a bluff he made a few hands before, when he exposed a weak hand after raising preflop and got everyone to fold. "I showed that to show that maybe next time I would be bluffing, hoping I got a hand. The best hand I got was a pair of fours in the last two and a half rounds. That's a long time to play without getting any hands. I was hoping next time I'd get a little play."
Butler, who sold more than 50% of himself to friends, expressed his conflicting feelings upon busting out. He reflected, "I don't show any emotion for 15 days, and now I feel like crying." He later added, "It was a blast. It's a grind though, don't kid yourself. If you're getting cards like Jamie was, it would be great."
Gold, who now has more than half the chips in play thanks to his incredibly aggressive style, did get some respect from his fallen competitor, though. Butler said of Gold's game, "People perceive him as not a good card player, but he plays a style that is very difficult to read. He gets cards – and I've never seen any run like it – but he forces people to make plays." Butler took down $3,216,182 for his 5th-place finish, while Gold continued his dominant march towards the $12 million first prize.