WSOP Updates – 18th Place Finisher Einhorn Makes a Huge Donation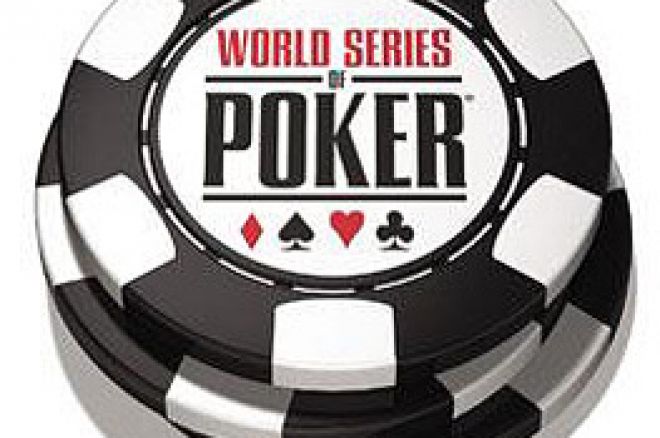 David Einhorn shocked many in the poker community when he announced that regardless of where he finished, he would be donating 100% of his WSOP earnings to the Michael J. Fox Foundation for Parkinson's Research. The amount of his donation was determined earlier today when Einhorn busted out in 18th place, good for $659,730.
Einhorn is a board member of the foundation, which he joined after he met Fox less than a year ago. Einhorn's grandfather had Parkinson's, and he is looking forward to hosting a big benefit to raise money for the cause in New York in November. He is also a charity board member of the International Hillel.
Einhorn busted out at the hands of chip-leader Jamie Gold when Gold continued his lucky streak of hitting flops after questionable calls preflop. He explained, "I had my stack whittled down all day by not catching any cards, and I raised with K-Q and got 3 callers. The pot got pretty big, with well over $1 million coming into the flop. The flop came Q-J-6 and I decided to just bet it out and hope to take it down on the flop. I put in a million dollar bet. Jamie sat there for a minute and came back over the top, putting me all-in for a couple million more. I called down the bet, and he was playing Q-6, which is something you get to do when you have all those chips to play with." Gold busted Prahlad Friedman with a similar questionable call preflop just a few hands earlier when he called a large all-in bet with an 8-7 offsuit.
As for playing for charity, Einhorn said it helped him deal with the pressure of the tournament immensely. He stated, "I think playing for the cause helped me relax. People really cared a lot when they lost and play was very tight. As a result, I had some success in getting people to lay down hands. For me, I was just playing it like a game and allowed me to stay calm throughout."
One of the most striking characteristics of Einhorn was the sweatshirt which he wore throughout the tournament. The plain-blue sweatshirt, featuring painted handprints from his wife and children, was given to him by his family for father's day. Explaining why he brought it, he said, "I wore it because I think in poker, you need to have some good hands, and I brought all my best hands with me to try to do a good job."
This was Einhorn's first cash in any major event. He said, "It is hard with my day job to take big stretches of time off to play in poker tournaments." He got involved in poker after he was given a poker book from his mother by his childhood neighbor, Michael Konik. He elaborated, "Bridge was my game for a long time. A couple of years ago around my birthday, my mother gave me a book written by Michael Konik. He was actually my babysitter growing up. His mom was my 3rd grade teacher. It was a very interesting book because it explained the thrill he was getting from playing poker and I said, 'Hey, this sounds like fun.' I bought some more serious books, and I played a bunch of charity tournaments in New York – there's a whole charity circuit that's gone on there. In addition to that, I played in a few minor 1-day tournaments at Foxwoods and a bit online and a home game that meets irregularly."
Einhorn admitted that he had his fair share of luck in making it deep in the event. When asked what advice he could give to those WSOP hopefuls for next year, he joked, "If you can win ten races in a row, it really helps a lot. I suffered one bad beat in the tournament, and I won a lot of races. Getting really lucky helps, but you want to be patient – you have to figure out who you want to play with and who you want to avoid." Whether it was through luck, skill, or a little help from some good karma, it was an amazing series for David Einhorn, who proved that nice guys don't always have to finish last.