Party Poker Announce The 'Monster' – The Biggest Freeroll in Online Poker History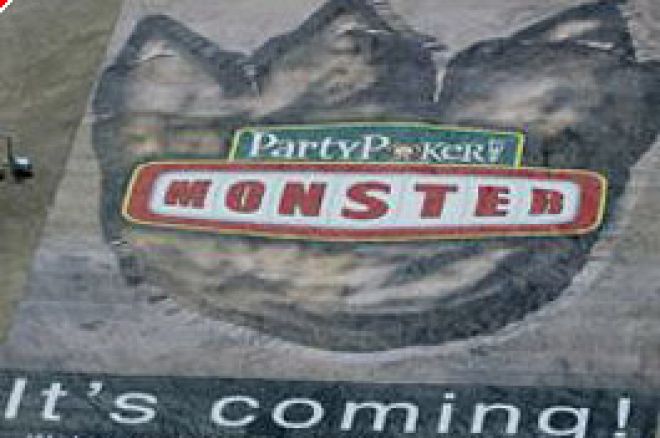 Party Poker has always had a reputation for its ability to cater to its players. Its reputation just got stronger with the announcement of a mammoth freeroll tournament, which will award over $16.2 million in prize money throughout the course of the next 11 months.
The tournaments, which will feature 32 $100,000 weekly freerolls, 8 monthly $1,000,000 tournaments, and a grand finale with over $5 million in prize money are all part of a campaign that PartyPoker is dubbing "The Monster."
There will be weekly qualifying tournaments to enter into the $100,000 freerolls, which will also qualify players for the monthly tournaments and ultimately, the grand finale. Players can enter the qualifier through one of four ways; Playing in Monster jackpot cash games will allow everyone playing at that game and limit to qualify when the jackpot hits. Other ways include winning a Monster SNG tournament, winning a Monster-scheduled tournament, or being one of the top PartyPoint earners.
No doubt this massive promotion will be the focus of Party Poker's marketing efforts over the next 10 or so months, so expect to see a serious media blitz about 'The Monster'.
The finale of the tournament will take place on June 7th, 2007 when 6 players will compete in a live tournament for the $5 million prize pool, which could grow larger as more players enter. "We have seeded the first $5 million of prize money, but that is only the beginning," says Warren Lush, PartyPoker.com spokesman. 'The prizes start huge and then just get bigger and bigger; the more people who play, the bigger the Grand Final prize pool will be - the biggest in history.'