WSOP Updates – Remaining Players Break Million Dollar Mark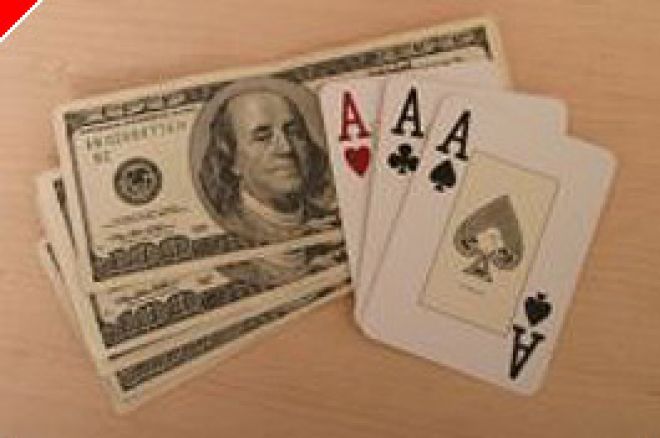 With the elimination of 13th-place finisher William Thorsson, the remaining 12 players broke the million-dollar mark – each player eliminated will now earn at least $1,154,527.
Thorsson was eliminated by chip-leader Jamie Gold, who added to his monstrous chip-lead with the pot. The hand began with Thorsson raising over 4 times the big blind to 250,000, Gold re-raised, making it $1 million to go. Thorsson pushed all-in for more than $2 million more and Gold immediately called, showing KK, while Thorsson held JJ. Gold immediately ran over to Johnny Chan, who shook Gold's hand and sweated the hand along with him. When the board bricked out, Gold gave Chan a high five, screamed in jubilation, and began stacking his $30,000,000 in chips. Thorsson earned $907,128 for 13th.
After the elimination, the players were notified that they were all guaranteed to be millionaires. The players and audience roared in applause, and many shook each others' hands in congratulations.
With 12 players left, Gold now has almost 1/3 of the chips in play and has more than double his next-closest competitor, Allen Cunningham, who has 14,000,000 in chips. The other ten players have between 5,800,000 and 2,800,000. Last year, Joseph Hachem proved that one should never discount the short-stack – he was short-stacked throughout most of the final day, but managed to win it in the end; however, going into the final stretch, it looks like Gold and Cunningham are the huge favorites to take down this year's bracelet.