France Arrests Two Online Bookmaker Executives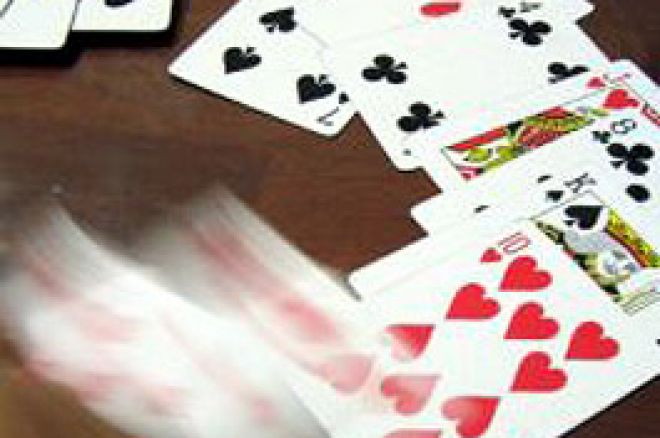 France has now joined the United States in the pursuit of online gaming companies after their law enforcement authorities took two executives of a prominent company into custody on Friday.
Manfred Bodner and Norbert Teufelberger, the two leaders of Austrian online bookmaker Bwin, were arrested during a press conference unveiling their sponsorship of a soccer team from Monaco. The two were arrested for "organizing illegal bets online" and "advertising online betting" which are against the law in France. Against the law, that is, unless the companies are French in origin.
While the French authorities have said that "online bets are forbidden in France", there are legally accepted companies, French in origin, that are allowed to operate. The French Lottery is allowed to wager online as are two French bookmaking operations, Francaise des Jeux and Pari Mutuel Urbain, which have faced no action and are actually state sponsored by the government. In a pending case in front of the European Union trade organization, France is one of the seven countries that have faced scrutiny over prevention of outside foreign competition in the online gaming industry.
When asked if there would be more arrests of online executives in the future, a French intelligence official said, "If we have evidence, we will look at them." This has helped to cause a fall in the stock prices of many of the online firms that trade on the London Stock Market.
The French arrests follow on the heels of two online executives being arrested in the United States over the past two months. Peter Carruthers, former CEO of BetOnSports, was taken into custody in July and Peter Dicks, former chairman of SportingBet, was arrested earlier this month, both for their companies acceptance of wagers from Americans. The major difference between these arrests is, in Europe, online bookmaking is a regulated and recognized industry, something that was pointed out vehemently by Bwin officials.
In responding to the arrests of Bodner and Teufelberger, a Bwin spokesman stated, "Our operations are based on a European-wide licenses. We will sue the French authorities because all of this is violating European laws. There will be a number of lawsuits. This is really outrageous." It remains to be seen what will occur with this latest round of arrests and PokerNews will continue to keep an eye on this ever-growing battle on the electronic front in the judicial system.
Ed note: Stop betting sports, and start playing poker at Full Tilt Check it out.