Harrah's Receives Buyout Bid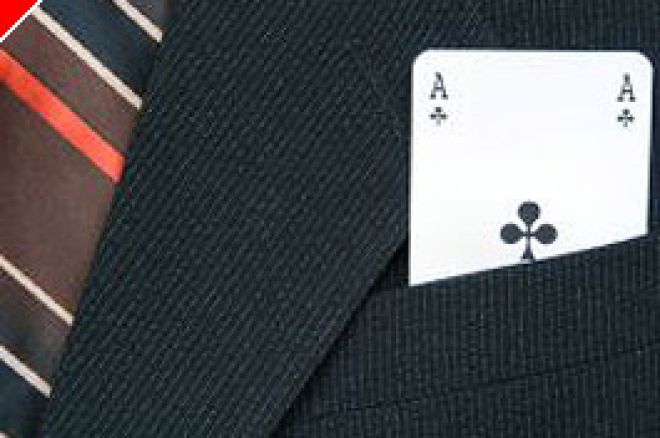 On a morning where the gaming world was focused on anything but the casino industry, Harrah's confirmed it has received a buyout bid, reportedly for $15.1 Billion US Dollars from an investment group.
Harrah's confirmed the bid, but chose only to say that it is reviewing the bid, and that further comments would be forthcoming pending review of the hefty offer. The proposed buyout would reportedly work out to about $81 per share, which would be a 22% premium on the closing price of the stock as of Friday. Harrah's stock jumped 14% on the news this morning, to just under $76 a share.
If this buyout goes through, it would be the fourth largest in U.S. stock market history, but according to Bloomberg.com, this may not be the last bid Harrah's sees.
"Right now Harrah's is certainly one of the better-run companies," Rod Petrik, an analyst with Stifel Nicolaus & Co. told Bloomberg "They manage their customer loyalty program better than anybody. It's a matter of perhaps what the private-equity firms could help the company do to grow internationally."
The casino industry is especially appealing to private equity firms, as the revenue is not only consistently growing over the past few years, but it is also incredibly consistent.
The timing of this bid is interesting, as one of the higher profile brands owned by Harrah's, the World Series of Poker, may have quite a different look in the coming year with the unexpected passage of the Internet gaming ban by the US government on Friday. Although it is still incredibly early to forecast how this ban might affect the series, if the WSOP cannot take U.S players who satellite in via online rooms, it will greatly reduce the number of participants in the Main Event. Certainly, the core casino business is the appeal to the equity firms, but the WSOP is a high profile part of the Harrah's family.
Including the assumption of debt, this deal would be valued at over $25 Billion Dollars. We will continue to monitor this story. Check back here for updates.