UltimateBet Parent Excapsa Bought by Private Maltese Company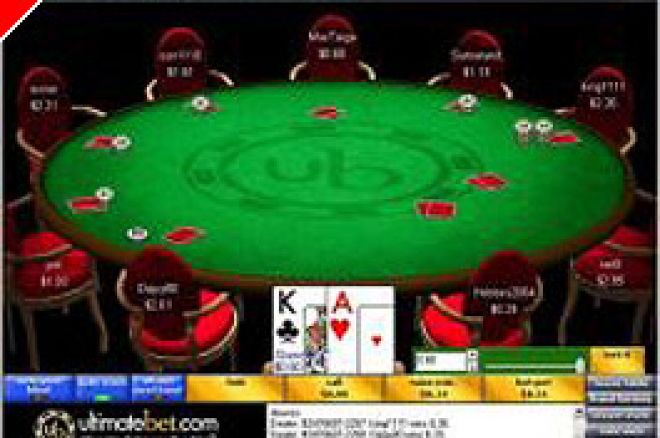 Just one day before US President Bush signed the Unlawful Internet
Gambling Enforcement Act into law, Excapsa Software sold its entire operation to Blast Off Ltd, a privately owned Maltese company, for a reported $130 million. Excapsa, parent company of Ultimate Bet.com, was one of the last publicly traded online gaming companies to divest itself of its US operations prior to the signing of the law. Blast Off Ltd. operates Online Elimination Blackjack ™ and was associated with Excapsa via the Ultimate Blackjack Tour, the brainchild of former WSOP Champion and Team UltimateBet member Russ Hamilton.
PartyGaming Plc was one of the first publicly traded companies to announce its plan to close off access to US players, closely followed by 888 Holdings Plc. Earlier this week Britain's Sportingbet (SBT.L) and Leisure & Gaming (LNG.L) both pulled out of the United States, each selling their U.S. operations to private investors for $1. World Gaming (WGP.L) called it quits, citing that it was no longer possible to continue its operation and called in administrators.
Publicly traded companies are commonly prohibited by their listing regulations from knowingly violating any law where they operate. Regulatory issues, as well as the added potential shareholder liability, seemed to be the tipping point for online gaming companies contemplating tangling with the US's new legal environment. People speculated that the US market would be left only to private enterprises such as Poker Stars, Full Tilt Poker, and Doyle's Room. PokerStars had been scheduled to float a $1.6 billion IPO on the London Exchange next spring, but recently postponed those plans based on the US legislation.
Many had been puzzled by UltimateBet's recent affirmation that they would continue to support US online customers, wondering how Excapsa would traverse the regulatory terrain as a public company. The mystery is now solved. UtlimateBet will continue to service US customers, but under its new private enterprise.