WCOOP #18, $2,500 NL Hold'em: J.C. Tran Captures Title in Main Event
Haley Hintze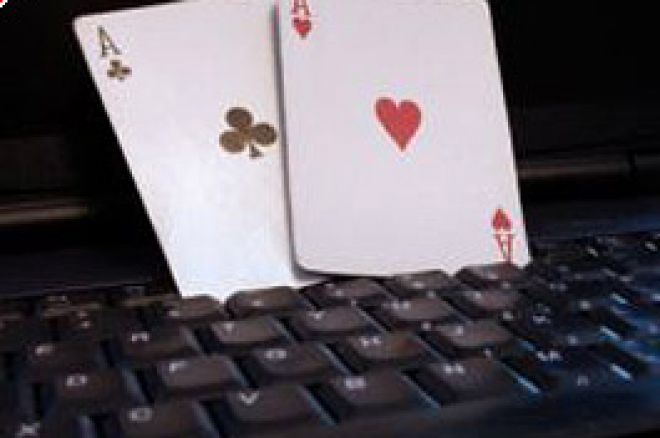 The biggest online event ever, in terms of prize winnings paid --- that's what unfolded Sunday as Poker Stars' fifth annual World Series of Online Poker wrapped up its 16-day run with Event #18, the no-limit freezeout Main Event.
When announced, Stars management gave this event a $3 million guarantee, though they also harbored hopes for much more. If players showed up in the way they had for the other WCOOP events, the chance existed for this event to offer the first-ever all-online champion's prize in excess of a million dollars, and as the entries climbed past the 2,000 mark, hopes surged. In the end it wasn't even close. 2,510 players handed over the $2,500+100 entry fee in hopes of making history. The scheduled first prize ballooned to $1,157,737.50 and the total prize pool swelled to $6.275 million, a new online record. 330 players would cash, the top eight receiving in excess of $100,000, not bad for a day at the monitor.
It took over eleven hours to whittle the 2,510 entrants down to the final nine, and the leader as the Main Event's final table began was 'hannibalrex,' at $5.7 million in chips. Well-known pro J.C. Tran ('area23JC') held a clear second place with $4.35 million, while the remaining seven were clustered between $1.3 and $2.9. With blinds of $40,000/$80,000 and $4,000 antes, and the blinds accelerating at a very slow rate, no player was in desperate straits. Despite that, the players were quite willing to mix it up, and several large pots transpired in the first 20 minutes of action. In the largest of these, 'Numie2,' who had drifted down to the cellar at $1.13 million, doubled through and took down a pot of $2.44 million against 'serb2127,' who committed all but $400,000 of his own chips to the hand. The money went in pre-flop, with Numie2, making the opening raise to $200,000, serb2127 pushing all-in, and Numie2 making the call. serb2127 showed A-J, but Numie2 was ahead with A-K, and when two more kings flopped and no other help arrived, serb2127 was the shortest stack.
Despite a couple of aggressive all-in pushes, serb2127 became the first player eliminated some ten hands later. Chip leader hannibalrex made a pre-flop raise to $320,000, and serb2127 pushed all-in for $160,000 more. Priced into the call, hannibalrex turned out to have been on a steal, with 4-2, while serb2127 showed A-T. The live low cards connected, however, on a board of 6-8-7-3-4; the river made hannibalrex a modest pair of fours and sent serb2127 out in ninth.
British pro Ben Grundy ('milkybarkid') became the next player to exit, after suffering two big losses in the next six hands. In the first hand, Grundy called the all-in of 'DEEZZZ_NUTS' with A-K, only to find DEEZZZ_NUTS held kings. When no ace arrived, DEEZZZ_NUTS jumped from last place to the middle of the pack, while Grundy was crippled. Grundy's last $770,000 disappeared in another two hands, with hannibalrex again claiming the knockout. With the blinds moved to $50,000/$100,000, DEEZZZ_NUTS made an opening raise to $300,000, hannibalrex re-raised to $1 million, Grundy called all-in for the $770,000, and DEEZZZ_NUTS folded. Grundy held pocket tens, but hannibalrex had queens, and the board came 4-9-7-8-2. With the second successive knockout, hannibalrex jumped to near $8 million and topped that mark a short while later. His lead, however, was short-lived; hannibalrex dropped the majority of that stack on back-to-back hands a few minutes later. First, Numie2 doubled through with pocket eights against hannibalrex's A-K, when a third eight flopped, collecting a pot worth nearly $4 million, and then GODFATHER 72 took down a huge $6.5 million pot to surge to the lead. On that hand, hannibalrex made a K-high club flush when the club queen turned, but the same card paired the board and made GODFATHER 72 quad queens.
Another ten hands elapsed until the next elimination arrived, this time in the form of a great call and an ugly beat, in a hand where the two shortest stacks clashed. 'Annette_15 made a pre-flop raise from middle position for $300,000, and it was folded around to 'Lefort' in the big blind, who re-raised all-in to $1.7 million, having Annette_15 barely covered. Annette_15 pondered, then made the call with pocket nines, and Lefort had been sniffed out, being well behind with his suited 6-5. The flop, though, would rescue Lefort, offering 7-4-3 for the straight, and the 5-J turn and river left Annette_15 chipless and out in seventh.
At six players, the players took a lengthy talk to discuss a deal, as Tran had worked to a narrow lead without winning any of the very largest pots. After considerable haggling, decided to settle on the originally presented Poker Stars chip-count calculations. The deal assured each of the final players at least a $350,000 payday.
DEEZZZ_NUTS became the nominal sixth-place finisher after being knocked out by GODFATHER 72, not long after the deal was made. DEEZZZ_NUTS had slid back down to $2.3 million, and he and GODFATHER 72 got their chips in before the flop. DEEZZZ_NUTS showed sixes, but GODFATHER 72 had the queens. The 5-2-9-K-9 board improved neither player, and five players were left to battle for champion's honors.
Then Tran, who had slipped just behind GODFATHER 72 and into second, took down what was to that point the largest pot of the tournament, at $9.4 million, which sent the all-in Numie2 to the rail. Numie2 made a pre-flop raise to $300,000, and Tran called, and the flop arrived as a rainbow K-T-9. Numie2 bet $360,000, Tran raised to $1.32 million, Numie2 re-raised all-in and Tran called. Numie2 had A-K for top pair/top kicker, but Tran owned pocket nines for the set. The case nine hit on the turn, giving Tran quads, sealing the hand, and reducing the field to four. Tran moved over $12 million after the hand, about $4 million ahead of second-place GODFATHER 72.
Lefort doubled through GODFATHER 72 not long after, moving over $7 million when his A-Q made two pairs on the river, but gave a bit back when the then-shortstacked hannibalrex made his own double-through on the very next hand, jumping up to $4.2 million. The two big pots left GODFATHER 72, Lefort and hannibalrex all tightly clustered around $4.5 million, and all well back of Tran's $11.2 million.
The next knockout involved a battle between two of the short stacks, Lefort and GODFATHER 72. With blinds at $60,000/$120,000, Lefort raised from the button to $333,333, and GODFATHER 72 called from the big blind. The flop came 7h-Jh-6d, and GODFATHER 72 checked; Lefort made another $333,333 raise, was check-raised by GODFATHER 72 to $1.08 million, and made the call. GODFATHER 72 pushed his remaining $3.03 million after a second jack fell on the turn, but his stone-cold bluff went nowhere --- he turned up A-5 when Lefort made the call, while Lefort displayed pocket sevens, having made the full boat and leaving GODFATHER 72 drawing dead, and out in fourth.
Tran moved to a dominating chip lead not long after when he collected a $12 million chip pot that scooped in about two-thirds of Lefort's chips. On that hand, Tran called behind on Lefort's bets all the way down, then re-raised and received the call on the river. Lefort started with jacks, Tran with deuces, but a deuce had flopped and the remainder of the T-2-8-3-8 board left Lefort and his overpair undeterred, but a big-pot loser.
The tournament ended in stunning fashion, featuring knockouts on back-to-back hands. First came the exit of the short-stacked Lefort, who was officially credited with third place after his A-7 lost a race to hannibalrex's pocket fives. The 3-8-J-6-9 board would offer no help, and with Lefort eliminated, heads-up action had the chance to last for some time. Tran had amassed about $18.6 million, a 3:1 margin over hannibalrex at $6.4 million, and with blinds of $60,000/$120,000, there was room for both players to manuever.
Instead, the matchup lasted one hand. Perhaps worn out by the 13-plus hours of play, and with most of the money already decided, the two players had all the money in by the turn. At that time the board read 2-5-K-4, with two diamonds. Tran made the all-in push on the turn, and hannibalrex made the call for over $5 million, holding nothing more than A-4 for an underpair and a gutshot draw, and desperately behind Tran, who showed K-9 for top pair. A second deuce on the river gave each player two pairs but left Tran ahead in the hand, and made him the winner of the 2006 WCOOP Main Event.
WCOOP – Event #18 - $2,600 No-Limit Hold'em. Final Results.
*1st: ($670,194): area23JC
*2nd ($632,520): hannibalrex
*3rd ($417,734): Lefort
*4th ($540,793): GODFATHER 72
*5th ($600,042): Numie2
*6th ($353,164): DEEZZZ_NUTS
7th: ($163,150): Annette_15
8th: ($119,225): milkybarkid
9th: ($79,065): serb2127
* final payouts based on six-way deal for remaining prize money