TV Poker Review: Poker After Dark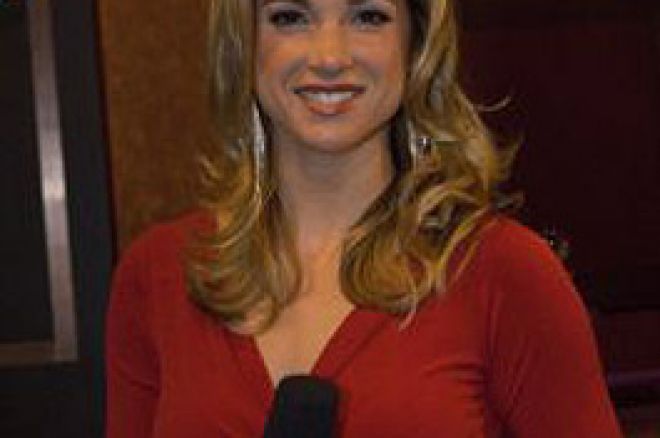 One of the biggest problems featuring televised poker is that nowadays, the market is being inundated with watered-down poker shows that lack substance. However, the announcement of NBC's highly anticipated Poker After Dark was expected by many to buck this trend. The show's all-star cast of players and the reunion of ex-WPT hostess Shana Hiatt, along with deep-stack play and table chatter mimicking the immensely popular High Stakes Poker seemed to be a sure recipe for success.
Poker After Dark premiered recently on January 1st earlier this year. Featuring six prominent players vying for a winner-take-all $20,000 buyin no limit hold'em sit and go, it will be aired six times a week from 2-3 M-F and 1-2 on Saturdays.
Through the first couple of episodes, Poker After Dark has been receiving mixed reviews. One of the most controversial topics for discussion is the "limited commentary" feature. The idea behind limited commentary is that footage should focus on table talk between players and minimal announcing from the commentator.
While some of the table banter between players is interesting, this new format has received its fair share of complaints. First of all, players sometimes talk over each other and the conversations can become incoherent or difficult to catch. Another complaint among viewers is that without commentary or graphics, the action in terms of stack size, betting amounts, strength of hands, etc., can be hard to follow.
Furthermore, the little announcing that does take place is often nothing more than random quips from commentator Ali Nejad that does not add anything to the show. In my opinion, this is not the fault of Nejad, who has his hands tied in terms of what he can add. Although Nejad might not be well known to those outside of Northern California, he is regarded as a pretty solid player and a credible announcer (he has also done announcing work for a variety of other poker telecasts and was host of an emmy-nominated show).
Concentrating on table chatter does, however, provide some interesting insight into the lives of the players and certainly will appeal to a select niche of poker fans. There are a few fascinating stories passed around and some great ribbing, such as this exchange between Shawn Sheikhan and Huck Seed on discussing Phil Hellmuth:
Shawn Sheikhan: "What if [Phil] came over and punched me?"
Huck Seed: "It's not likely."
Shawn Sheikhan: "Not likely?"
Huck Seed: "More likely on TV than not on TV though."
What ultimately needs to be done is to achieve some sort of balance between capturing coherent table banter and adding enough commentary where the stories and table action are made clearer to the viewer and the talents of Nejad are utilized. This should not be difficult to remedy at all, and when it is, there is no reason why Poker After Dark won't rise to be one of the best poker shows out there.
As a brand new poker show, Poker After Dark is still growing and is sure to improve. The show has quite a bit of promise, and with the immensely-popular Shana Hiatt giving interviews and the best players in the world going at it, it will be sure to have a core viewer ship from diehard poker fans. If you're looking for something late night to watch, it's definitely worth checking out. If you can't stay up, the most recent show is also available to watch streaming from NBC's website.