Poker Rumor - Former Senator D'Amato to Join PPA Lobbying Efforts?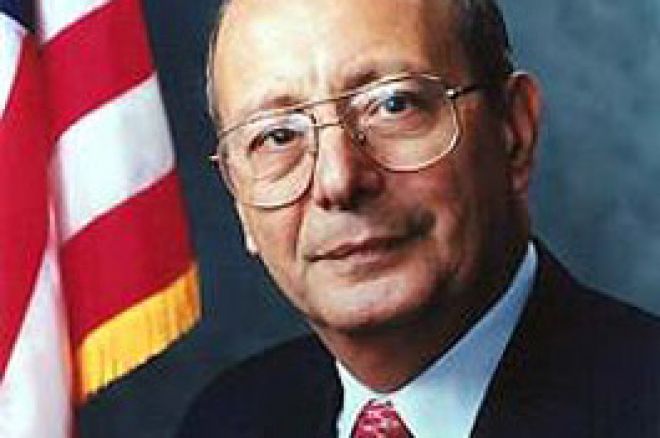 For the first time in a week, a fast-spreading rumor in the poker world appears to have some merit. The Poker Players Alliance has apparently retained former New York Senator Alfonse D'Amato to join on with the PPA, giving it a high-profile face in the world of federal politics and lobbying.
No official deal has yet been announced, but it's likely that D'Amato's representation will occur through his own Park Strategies LLC lobbying firm. D'Amato founded Park Strategies immediately following his defeat at the hands of Democrat Charles Schumer in a hotly contested 1998 election, which ended D'Amato's three-term Senate career.
D'Amato is an avid poker player whose famed celebrity home games have included the likes of shock-jock Howard Stern and Dominic Barbara, the high-profile Long Island lawyer who achieved fame in cases concerning Playboy model Jessica Hahn and Joey Buttafuoco. D'Amato, of course, is well-schooled in federal politics, and his pending deal with the PPA continues the PPA's use of center/right-leaning, business-oriented lobbyists to further its interests. The PPA also retains the services of the Federalist Group, another conservative lobbying organization. Unlike the Federalist Group deal, however, the PPA-D'Amato pact is designed to give poker a well-known face inside the D.C. "Beltway," that sphere of influence concerning federal political decisions.
D'Amato's business and financial connections are formidable, offering poker players hope that he can provide a voice of reason as to why exactly poker should be legalized in all its forms, rather than banned or blocked. D'Amato served as chairman of the Senate Committee on Banking, Housing and Urban affairs, and was also an influential member of the powerful Senate Finance Committee. Following his '98 defeat, D'Amato has continued to maintain a public profile, being a contributor to the short-lived George magazine and a regular guest on the Fox News Channel, among other exploits.
We heard from PPA leader Michael Bolcerek who has been quoted in other sources as saying 'no contract has been signed yet'. Michael simply told us he had "no comment" at this time, but we expect more from the PPA on this issue in the coming week.
Noted industry expert Wendeen Eolis has been posting a lot on the subject lately, and after a chat with her today, she describes the state of the D'Amato deal in her post for Poker Player Newspaper as "the PPA has proposed its chairmanship to Mr. D'Amato on bended knee. And the three-term senator from New York, who is now the managing director of a consultancy/lobbying firm, is poised to say, I do."
While it appears to be taking shape, the deal is by no means done. The poker industry having a presence 'inside the belt' will help a lot, but there is still a tall mountain to climb to get online poker to the place it needs to be in the eyes of most U.S. legislators. Stay with us at PokerNews.com for more developments on this important story.