WSOP Profiles: $1,500 Pot Limit Omaha Champion Scott Clements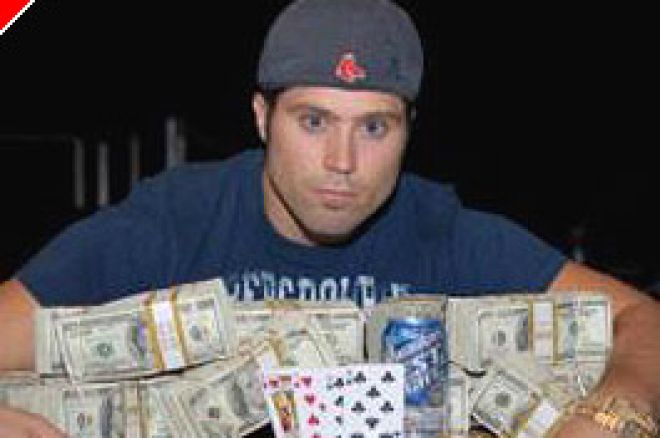 The name Scott Clements is showing up on many players' radar screens after his recent bracelet win in the $1,500 Pot Limit Omaha event. But success is nothing new to Clements, who has reported more than $1.25 million in tournament winnings. It's part of a trend that began three years ago when he first embarked into the game of poker.
Clements, originally from the city of Mount Vernon in Washington, started playing poker in 2004. He began to raise some eyebrows in the poker scene after a series of impressive finishes in 2005, most notably winning a WSOP circuit event in NLHE hosted by Harrah's Lake Tahoe. He limits the amount of cash games he plays in, preferring instead to compete in tournament poker, but his success in tournaments remains impressive. Clements has cashed in over 20 major events in just two years of play, and is still only 25 years old.
An interesting part about Clements' game is that in his major tournament wins, he hasn't just won. He has absolutely dominated. In each of the big tournaments Clements has won, he was the chip leader for the majority of play and in complete control of his tables. During this year's Pot Limit Omaha win, he jumped into the chip lead early on Day 1 and rode it all the way to the bracelet. In last year's WSOP Omaha Hi/Lo event, he had a huge chip lead entering the final table and began heads up play with a convincing 11:1 advantage before taking down the championship. Clements also holds the championship at WPT's 2006 Canadian Open Championship in NLHE, where he held the chip lead for the entirety of final-table play. He is a relentlessly aggressive player who can do major damage when he catches the ammunition of a hot deck and when he does, he never looks back.
Clements lives for this time of year and the WSOP. As a player who concentrates on tournament play, these precious few weeks are when his steady preparation for an entire year pays off. He has stated that his main ambition is winning as many bracelets and cashes in the WSOP as possible. To get an idea of how seriously Clements is taking this tournament, he has been known in the past to stay off the Strip to maintain the strongest focus possible for upcoming events. Last year, after winning his first-ever WSOP bracelet, when asked how he planned to celebrate he was able to look reporters straight in the eye and tell them that his plan was simply resting to prepare for the upcoming events. Clements is no stranger to success, and it's not hard to figure out why. With another WSOP bracelet to match the one around his other wrist, it is only a matter of time before he realizes his ambition and has armfuls of jewelry to show for it.