WSOP Stories: Daniel Negreanu and the Art of Multi-Event Play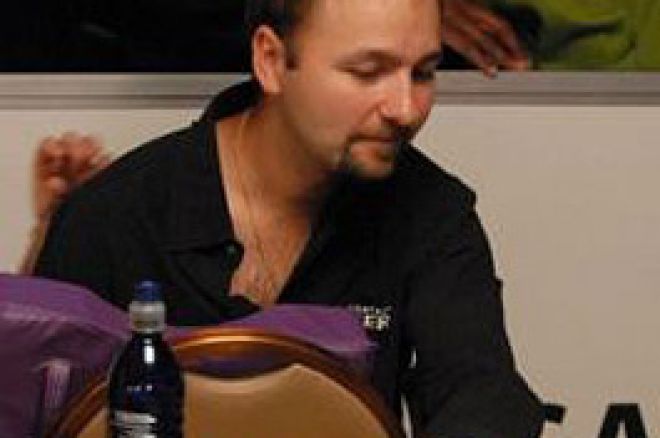 One thing we are seeing more and more of this year is players buying themselves into an event that directly conflicts with another event they are already playing in, or one that starts a couple hours later. This was really apparent yesterday, when you had a $1,500 No Limit Event that would have a massive field (and a massive first prize), and a $2,500 H.O.R.S.E. event that started five hours later.
So, many of the pros entered themselves into both events, and played the No Limit event like they had somewhere to go. Play for the first couple hours resembled the play in a rebuy tourney, with many of the pros having that 'stack up, or go home' attitude. That factor, and the fact that this was after all a $1,500 No Limit event on a Saturday, made the play ridiculously fast.
A couple players who had made it through day one of the $2,500 HORSE event (some of which were probably also registered in the No Limit event first) did the same thing today, also registering themselves in the $5,000 Limit Hold 'Em (Event #18). One of those players was Daniel Negreanu, who was hoping to play an entire hour in the Limit event, even though he had played all day in the second day of the HORSE event. Daniel was upset and disappointed to learn that the dinner breaks had been changed, and he would not be able to play through his extra hour.
"I told David (Chiu) and Darrell Dicken (who were also still in the HORSE event) to buy in to [The $5,000 Limit Event] based on the fact that I thought the breaks would be staggered, and you could get a solid hour in at 300/600 in the Limit event. You may be down to 6,000 or so when the other tournament goes on break, but you could get yourself to 20,000 in that hour and you are good for the night."
So, when you are playing multiple events, which event should you focus on?
"The focus should always be here [The HORSE event, the tournament he was the deepest in], you can't think about the other event until you are out of this one (points to HORSE event). Once you are out, you can hop over right away to the other event, but with how slow this [The HORSE] event is playing, I may not have much left."
At that point in the HORSE event, there were 90 players left, they were paying 40, and the average stack had 12 big bets, still 50 places from the money.
As players went back to their tables, an announcement was made that the HORSE event would play until 4 am tonight. As Daniel sat back down to his table, he had to wonder how his lonely stack was doing over in the Limit event, and if he would ever see that stack again.