WSOP Stories: Is the World Series of Poker Really a Crapshoot?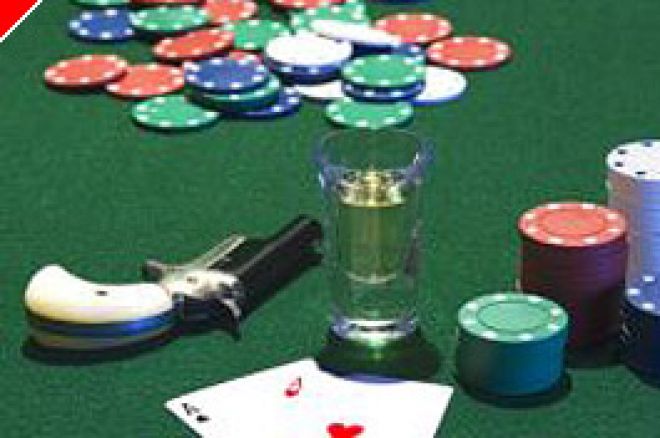 We have all heard it millions of times before, and it is argued fiercely by some. Is the World Series of Poker nothing more than a crapshoot? Sure, there are a few big-name pros that have already won enough money to cement themselves as winning WSOP players. On the other hand, five consecutive years of witnessing unknown amateurs out-duel the most established professionals and capture the title of Main Event champion has forced even the strongest supporters of poker being a game of skill to consider how big a factor luck plays in these tournaments.
The main problem with chalking up the WSOP to luck is that there are a handful of players who defy the odds and consistently score big at this time of year. If the WSOP was really all luck, there should be no way to predict who makes money before the tournament begins. However, looking back at the five years since Robert Varkonyi began the trend of amateurs winning the Main Event, there have astonishingly been seven names that have never missed reaching the top 100 WSOP money earners list in any single year.
Allen Cunningham, Phil Ivey, John Juanda, Erick Lindgren, Scotty Nguyen, Men 'The Master' Nguyen, and David 'The Dragon' Pham have all been among the top 100 money earners for the past five World Series and running. Looking at these names, all but Men the Master have already broken into this year's top 100 money list. Additionally, Phil Helmuth, Marcel Luske, and Mike 'The Mouth' Matusow have only missed the money list once in the past five years. If the WSOP was really dumb luck, it would be impossible for these players to not only make money year in and year out, but also to win in such convincing fashion. A reasonable explanation is that the caliber of poker player in this group of outliers is so high and the approach they take to the WSOP is so solid, it can overcome most normal variance and consistently beat the game.
There are other streaks that discount the idea that the WSOP is purely luck. One needs only to look at Hellmuth's record breaking 11th bracelet to see how the most skilled players will emerge in the long run. Additionally, Matusow and Hellmuth have not missed final-tabling an event for seven years, while T.J. Cloutier has not missed a final table for fifteen years. These players, plain and simple, are anomalies; professionals who are play in a lot of events, granted, but who are also so skilled that it takes a colossal amount of bad luck just to keep them from winning.
Not to be forgotten is Joe Hachem, who only began playing WSOP events two years ago. In 2005 after winning the main event, he sat on the very top of the money list. More surprising is that the next year, he made an unexpected return to the leader boards and finished the yearly rankings in a solid eight place. Although he has not played in enough WSOPs to prove his steadiness and is taking off much of the beginning of this year's series to film a movie, if the past two years are any indicator, he could be joining that short list of consistent money earners fairly soon.
One thing is for certain, poker always has its ups and downs and most people would agree that it is always better to be lucky than good. Only a small group of players would bother to disagree by pointing at their numbers and showing that really, luck has little to do with it.