Harvard Law Professor Wants To Use Poker Theory To Teach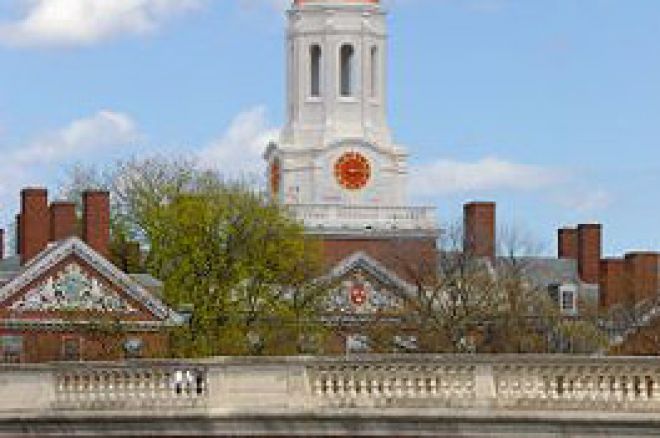 Poker players often have to convince others that lessons learned at the poker table can translate into useful life skills. One member of the academia doesn't need to be convinced, and he's pushing his colleagues to incorporate those skills into the curriculum of universities and secondary schools.
Harvard Law professor Charles Nesson is set to announce the forming of the Global Poker Strategic Thinking Society, an organization that 'views poker as a game of skill that can be used as a teaching tool at all levels of academia and in secondary education.'
The announcement will be made next week at a 'virtual worlds' conference in Singapore called State of Play. The conference is put together by faculty and alumni of Harvard, Yale, NYU and other law schools. Nesson, a brilliant but unconventional legal mind and a champion of poker's societal benefits, believes that poker has much to teach the world.
"Poker is one of the best metaphors for teaching life skills across a variety of disciplines," said Nesson. According to an article in The Crimson, Harvard's campus newspaper, Nesson wrote a program in 1981 on his home computer that could play five card stud. (Nesson is also a leading proponent of law's new role within cyberspace, co-instructing the groundbreaking "CyberOne: Law in the Court of Public Opinion" course within the Second Life online universe.)
The Society aims to offer workshops and seminars to secondary schools and community centers, using poker as a means of developing strategic thinking skills. Bringing the secondary strategic lessons taught by poker to underprivileged neighborhoods is among the highest of Nesson's goals with the project. He also hopes to sponsor team poker matches between law, business and other graduate-level programs, and to conduct seminars and conferences that explore poker as a means to teach strategic thinking and related public-policy issues.
The Society's first chapter will be based at Harvard, and more chapters are expected to open later in the year. Nesson also hopes to launch a 'team poker,' NCAA-style championship between competing American universities.