Online Poker Weekend: 'Annette_15' Claims Full Tilt $500K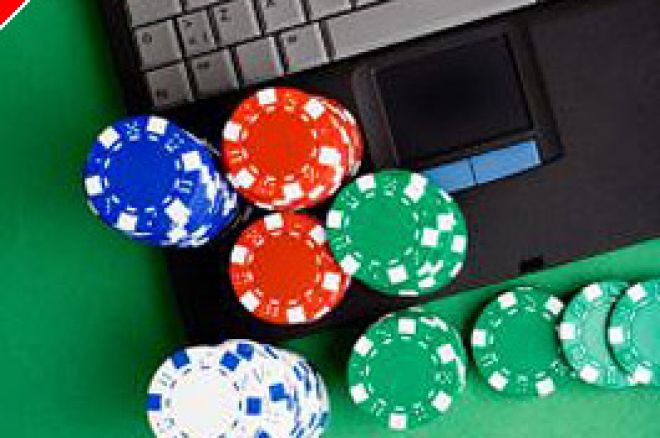 Sunday's biggest news in the online-poker scene was the late surge to victory by Betfair Sponsored Pro Annette Obrestad (a.k.a. 'Annette_15') in the Full Tilt $500,000 Guaranteed. The 18-year-old wunderkind from Stavanger, Norway, remains too young to play in the WSOP, but she had no trouble with her online counterparts in this one when aggressive play and a hot run of cards late gave her a runaway win.
PokerStars Sunday Million
A healthy 6,567-player turnout marked last night's Sunday Million at PokerStars. The total purse for the event was $1,313,400, with first place worth nearly $189,000 and the top eight spots guaranteed five-digit money. 'soad_live' led this one as the final table came together, holding over $12 million in chips, but several players were close behind and when each of the shortest stacks doubled through early, the battle was on.
After a lengthy nine-way war, 'zizou44' was the first to fall, his
outraced by 'Dsnyder9521''s
when the board came
. The next collision came 15 or so hands later, when 'tetergold''s
went up against 'taskel''s
; the
board gave tetergold the pot and sent taskel to the rail in eighth. tetergold claimed another victim two hands later, when he found
and it held up with ease against 'loosefer''s all-in behind
. The board delivered
, and the field was suddenly six.
One-time leader soad_live lost ground throughout, then picked a bad spot to make a stand. His last push was with
, and it was called by 'tilerman,' who waited with
; the board brought
and soad_live was out in sixth. Fifth went Dsnyder9521 in a harsh manner just three hands later, though it started as a race, with Dsnyder9521 holding
to 'Guesty001''s
. The
flop left Guesty001 dead to runner-runner help, but that's what happened when the
turn and
river gave Guesty001 the better full house.
The four survivors then worked out a chop for most of the remaining prize money, despite some momentary site confusion. With the blinds advancing, collisions were soon to come, with the next featuring tilerman's
against tetergold's
. The board came
, giving tilerman the set and the knockout. 'Omoneyman0,' originally the shortest of the last four stacks, doubled through tilerman to move away from the brink, then doubled through again, this time against Guesty001, using pocket aces to put Guesty001 on the ropes. tilerman finished off Guesty001 a couple of hands later, with tilerman's
easily topping Guesty001's
when the board came
.
Omoneyman0 doubled through again a few hands later, rivering a king for an ace-high straight to move into the lead. Omoneyman0's good fortune continued right through the final hand, when the chips went after a
flop. Omoneyman0 showed
for the flush and gutshot-straight draws, while tilerman showed
for bottom pair and a different gutshot. The
turn kept tilerman ahead, but the
river completed Omoneyman0's flush and locked up the come-from-behind win.
Final standings:
* 1st ($110,323): Omoneyman0
* 2nd ($107,238): tilerman
* 3rd ($103,913): Guesty001
* 4th ($91,720): tetergold
5th ($42,160.14): Dsnyder9521
6th ($30,208.20): soad_live
7th ($21,671.10): loosefer
8th ($13,134.00): taskel
9th ($8,143.08): zizou44
* — four-way chop for most of remaining prize money; $30,000 to eventual winner
Full Tilt $500,000 Guaranteed
Full Tilt's $500,000 Guaranteed on Sunday night drew 3,268 runners and generated a $653,600 prize pool, well over the guarantee. 459 spots paid, with first worth a cool $117,027.08. 'insanocut' opened up a wide lead as this event's final table began, with 3,378,358 in chips, but young online phenom Annette 'Annette_15' Obrestad had charged into second at over 1.5 million, bringing huge crowds to the online rail. Annette_15 picked up the first knockout, as well, using
to send 'OthrPeoplesMony' to the rail in ninth. OthePeoplesMony started with
, but had little chance as the board delivered
.
Eighth place went to 'Tutnik' when his
was outraced by 'kasedowgy''s
on a board of
, and 'BBOY06' left in seventh when his
was reeled in by 'waitamin08''s
, with the board on that hand reading
when complete. kasedowgy, who had moved into second after his knockout of Tutnik, then fell on hard times, and he bowed out after an ill-timed steal against insanocut. On that hand, kasedowgy pushed with
, but insanocut called with
and won easily when the board brought
.
Annette_15's surge continued when she won a race to eliminate waitamin08 and move near insanocut for the lead. On that hand, Annette_15 held
to waitamin08's
, and the board brought
for the rivered (and technically unneeded) set. Fourth went to '1LUCKYesOBEY,' who was for the most of the night until his
start couldn't complete a flush against 'boltsva''s
, with the final board on that hand reading
. boltsva's surge continued as he moved into the lead, only to be passed in turn by Annette_15 as a tight three-way battle began.
After taking a big pot off insanocut to widen the margin, Annette_15 then flopped quad sixes to destroy boltsva's pocket jacks. Annette_15 started with
to boltsva's
, with both players holding back until the board read
, when the chips went in. boltsva was already dead at that point, and the
river couldn't change his third-place finish.
Heads-up play lasted exactly one hand. The chips went in pre-flop, with Annette_15 showing
to insanocut's
. The
flop put Annette_15 well ahead, but the
turn gave insanocut outs to the flush. The river, though, was the
, sealing Annette_15's victory.
Final standings:
1st ($117,027.08): Annette_15
2nd ($71,242.40): insanocut
3rd ($46,405.60): boltsva
4th ($36,274.80): 1LUCKYesOBEY
5th ($27,124.40): waitamin08
6th ($20,065.52): kasedowgy
7th ($15,032.80): waitamin08
8th ($11,764.80): Tutnik
9th ($8,758.24): OthrPeoplesMony
Ultimate Bet $75,000 Guaranteed
A special $500+30 Sunday tourney was on tap Sunday night at UltimateBet, a finale of sorts to the site's busy Aruba Seat Spectacular weekend. 184 players were on hand for this one, with the top 20 cashing. 'jrd312' led the way to the final table with 92,405 in chips, with several big online names close behind.
'badposture' was the first player to depart the final table, his
dead against 'sundog90''s
when the board brought
. sundog90 then found pocket jacks again to double through JRD312 and move into the lead. JRD312's woes continued, and he finally bowed out when his
ran into the
of 'dipthr0ng,' with the
board bringing hope but nothing more.
A short-stacked Eric 'Rizen' Lynch fell next, when his last push with
ran into sundog90's waiting
; the board brought
and the field was down to seven. Josh 'josh prager' Prager exited soon after, when his
was unable to connect with a
board and fell to 'tartara''s
. '-GR I N D ER-' went out in sixth a few hands later, his push with
foiled when 'BluHorseshoe' called with
and the board arrived
.
dipthr0ng bowed out in fifth when his
was outclassed by 'thorladen''s
on a
board. thorladen, though fell next, when his
ran into trouble against sundog90's
. With the chips in pre-flop, the board arrived
, and three players were left. By this point sundog90 had amassed a huge lead over BluHorseshoe and 'tartara,' the other two survivors, and BluHorsehoe bowed out soon after when his
was no good against sundog90's
when the board arrived
.
tartara was down to barely 10,000 in chips as heads-up play began, with sundog90 at nearly 390,000. tartara, though, doubled through three times to reach the 150,000 mark. The two parried for another dozen hands before all the chips went in after a
flop. tartara showed
for the flush draw, while sundog90 opened
for top pair. The
turn gave tartara a pair and additional outs, but the
river left sundog90 ahead with the better two pair and the clinching pot.
Final standings:
1st ($24,840): sundog90
2nd ($14,720): tartara
3rd ($10,580): BluHorseshoe
4th ($7,820): thorladen
5th ($6,440): dipthr0ng
6th ($5,520): -GR I N D ER-
7th ($4,600): josh prager
8th ($3,680): Rizen
9th ($2,760): JRD312
10th: ($1,840): badposture