West Virginia County Narrowly Approves Live Poker; Recount Likely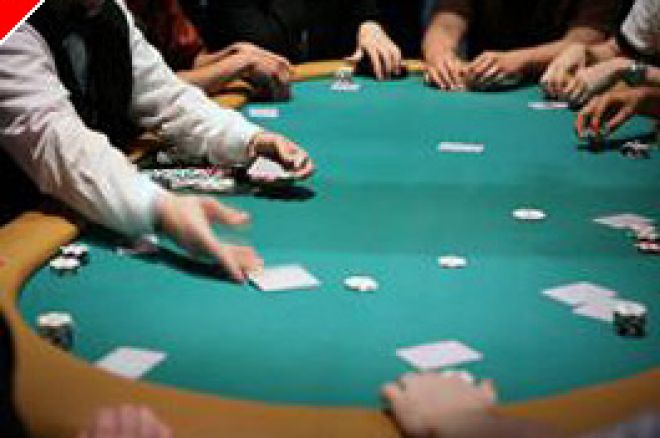 Saturday's referendum over the legalization of table games, including poker, in Kanawha County, West Virginia, seemed to produce a narrow victory for pro-gambling forces. The narrow 33-vote victory in a special referendum receiving over 45,000 votes seemed to pave the way for the games to be offered at essentially a single location, the Tri-State Racetrack & Gaming Center greyhound track in Nitro, just west of Charleston, the state capital. (Kanawha County is West Virginia's most populated, and includes Charleston.) The battle, however, is just warming up.
At issue are a few hundred ballots that were disputed by election officials, plus 155 ballots that should have been counted at three neighborhood precincts but were instead transferred to the county courthouse before being tabulated. In addition, 64 more uncounted absentee ballots were curiously discovered by County Clerk Vera McCormick on Monday, all from a Sissonville precinct that voted heavily against the measure in Saturday county. If included, those ballots may bring the referendum close to a dead heat, based on the precinct's two-to-one-against trend in votes counted at the poll on Saturday.
Once announced as complete, opponents of the measure will then have 48 hours to file for a recount, assuming the pro-table games side remains ahead. Not only is that recount likely, but opponents are even hoping to make the Tri-State facility foot the bill for the entire recount expense. A Charleston newspaper reports that the challenging side in any recount effort must post a $300 bond assuring that they will pay the entire cost of the recount, estimated to be up to $15,000 for an election of this scope. However, one gambling foe, Republican Delegate Patrick Lane, insists that the track should pay for the recount as well, based on the inclusion of the word 'entire' in a state law regarding the original funding for any special elections, such as this one.
Oddly enough, the situation isn't even that clear-cut. The applicable recount laws allow that the side seeking the recount can stop the process at any time, as soon as they achieved the desired result, whatever portion of votes have actually been recounted and verified. At that point the option to continue the recount switches to the other side, which would have to post its own $300 recount bond and resume the process. Depending on how the lead might change during the recount, the process itself could start and stop several times.
Overall, the election drew 36% of all registered voters, far above the 20-25% pre-vote estimate in most sources. Whether table games come to the Charleston, WV area remains a matter of conjecture. This one's going down to the wire, and the casting of the votes on Saturday was only one step in the race.