World's Largest Fully Automated Poker Room Opens in Michgan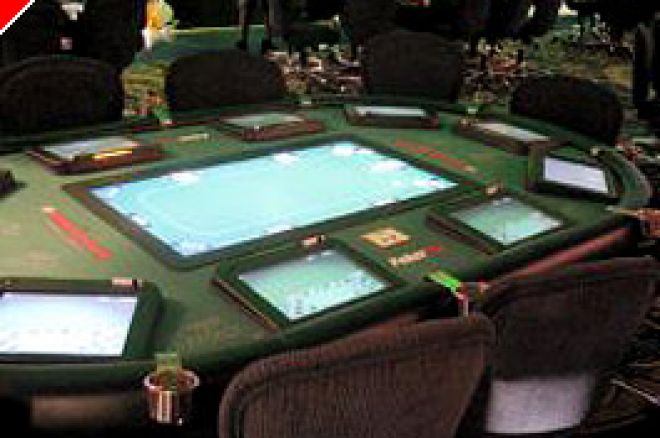 Imagine a poker world with no dealers, and an electronic floorperson that you check in with. Only the cocktail waitress, a supervisor, and the person in the cage are real (oh, and the other players). No need for you to imagine this 'poker room of the future' – it's here today.
Recently, the Four Winds Casino Resort, in New Buffalo, Michigan (about 70 miles from downtown Chicago) opened the world's largest completely electronic poker room. The room features 15 of the PokerTek 'Poker Pro' ten seat tables, and 4 of the newer PokerPro heads up tables. The tables have been put into play in casinos all around the world, but the Four Winds is the first casino to go totally automated, a prospect that has manufacturer PokerTek licking their chops.
"PokerTek is pleased to be working with an operator whose dedication to making this room a success is only rivaled by their desire to exceed player's expectations by offering such a broad range of game offerings, tournament schedules and major tournament satellite events." noted Lou White, PokerTek's Chief Executive Officer.
The casino is planning to offer Limit and No Limit Texas Hold'em cash games, Limit and PLO and PLO/8 cash games, and Single and Multi-Table tournaments with a variety of buy-ins. The heads up tables also give the casino the ability to host heads up tournaments.
The creation of a fully automated poker room takes the electronic poker tables from and experiment, to a viable alternative for casino operators. Last October, Hollywood Park casino opened its 'e poker room', but that was an electronic section of a much bigger card room – the Four Winds room is electronic only.
"We're going to offer the best action in the region," said Harkness. "Our tournament schedule is second to none, our games are all reasonably priced and playing on PokerPro gives players more action with fewer hassles and distractions." Said Matt Harkness, Four Winds Casino GM.
The electronic tables are starting to make their way into major tournament schedules as well. As part of its tournament schedule, the Aussie Millions at the Crown in Melbourne is holding a $1,000 buy in Hold Em/Omaha event that will be played on PokerPro tables.
So, next time you wander into your local card room, you might just see electronic tables on offer. Will we see a day when all card rooms are 'poker rooms of the future', bereft of human staff? Nearly everyone agrees that day will not come, but for now at least one poker room is pretty much fully automated. Call it 'progress'.