Anti-Online Gambling Law Hidden in Massachusetts Casino Bill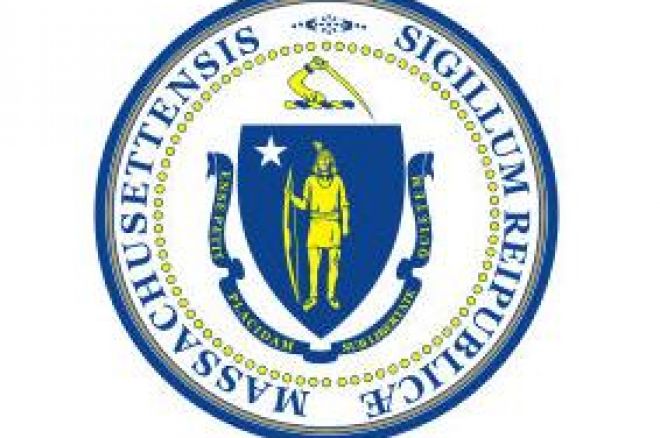 When Massachusetts Governor Deval Patrick proposed a bill to allow resort-style casinos into the state, some opposition was expected. But the initiative is now under heavy attack from an unlikely source: gamblers. The critical issue for many who would have otherwise welcomed the "Act Establishing and Regulating Resort Casinos in the Commonwealth" is a clause buried deep within the bill that would make online gambling illegal.
If readers navigate their way to page 28 of the governor's proposed legislation, they will find the following paragraph:
"Any person who knowingly transmits or receives a wager of any type by any telecommunication device, including telephone, cellular phone, Internet, local area network, including wireless local networks, or any other similar device or equipment or other medium of communication, or knowingly installs or maintains said device or equipment for the transmission or receipt of wagering information shall be punished by imprisonment in a house of correction for not more than 2 years, or a fine of not more than $25,000, or both."
Luckily for online poker players, the stealth-like inclusion of anti-online gaming legislation did not escape the Poker Players Alliance's notice. The PPA immediately issued an action alert to all its Massachusetts members stating, "The Poker Players Alliance is committed to assisting Massachusetts poker players by bringing attention to this attack on our rights; however, we cannot do this alone. We need your help and are asking that you send letters to Governor Deval Patrick, your local State Representative and your State Senator." The PPA also includes linkage at its site (at www.pokerplayersalliance.org) for contacting these elected officials.
The PPA pointed out the irony of including anti-online gambling legislation in a pro-casino gambling bill. Perhaps it is no more ironic than the Massachusetts governor proposing anti-online gambling state legislation at the same time that Massachusetts US Congressman Barney Frank has a bill pending in Congress that would license and regulate online gambling at the national level.
The good news for poker players is that they are not alone in their opposition to the bill. The proposal is receiving criticism on a number of fronts and has yet to gain meaningful endorsement from Massachusetts legislators. One of the biggest obstacles Governor Patrick will confront relates to the validity of the plan's financial assumptions. Patrick has estimated that the three proposed resort casinos would generate 20,000 jobs and $2 billion in economic activity for the Bay State, but he seems to be alone in his assessment. The Massachusetts Taxpayers Association has come forward to say that the proposal's financial assumptions are not credible; revenues are overstated and proceeds are overcommitted and will never be realized.
Massachusetts Representative Dan Bosely, Chair of the Joint Committee on Economic Development and Emerging Technologies, agreed, saying, "They're short in all of the accounts. There is not anywhere near enough [accounted for lost revenues] for the lottery. There isn't enough for public infrastructure, mitigation, or all sorts of social ills. The only thing they don't require in this bill is for the casinos to give away a puppy when people leave. It's pie in the sky, and they're not going to do this."
Currently eleven states have enacted some form of anti-online gambling legislation; Illinois, Indiana, Louisiana, Michigan, Nevada, New Jersey, New York, Oregon, South Dakota, Washington, and Wisconsin. Poker players are rallying to prevent Massachusetts from becoming the twelfth.