Will Sweden Shed Svenska Spel Gambling Monopoly?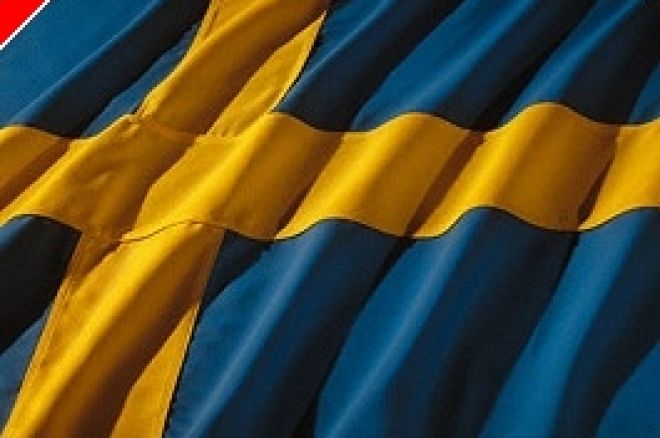 Sweden came one step closer to opening up its gambling industry to foreign competitors when the ruling Moderate Party voted in support of a proposal to abolish the current government monopoly and to pursue a course to privatize Sweden's state-owned gambling company Svenska Spel. The vote at last week's Moderate Party annual conference came as no surprise, as a major plank of the party's 2006 election platform was the break-up of Sweden's alcohol, pharmacy and gambling monopolies.
Back in April, Moderate MP Tomas Tobé announced the party's intentions to address the issue at its conference saying, "Sweden needs a model that ends the state's role as a player on the market. At the same time its role as a regulator needs to be strengthened and monitoring of the gambling market needs to be made more independent." Two of the Moderate Party's alliance partners, the Liberal Party and the Christian Democrats, have also gone on record to support competition in Sweden's gambling market.
The vote came only days after Svenska Spel posted record profits of nearly 1.4 billion kronor for its third quarter. In 2006, Svenska Spel distributed 3.4 billion kronor to the Swedish State, 1.2 billion kronor to the Swedish Sports Confederation, and almost 154 million kronor to the National Board for Youth Affairs. On Friday, Svenska Spel announced that a state-controlled gaming company had obtained permission from its government to offer online poker in cooperation with Svenska Spel and its online-gaming software supplier Boss Media. While the name of the procuring company was not disclosed, they are a member of The World Lottery Association and will use Boss Media's software and Svenska Spel's security and supervision systems. Why would Sweden want to sell off this successful moneymaking venture? While the company has come under fire for targeting the poorer population of Sweden and overly aggressive advertising campaigns, the real answer probably resides with Sweden's current issue with the European Union.
In April and October of 2006, the European Commission sent formal notices to Sweden citing that the country's restrictive gambling policies were in violation of EU trade policies. In June 2007, the European Commission formally requested Sweden to amend their gambling laws. After receiving the European Commission's "reasoned decision," Sweden defended its policies, claiming monopoly control was consistent with its goals to safeguard its population and counter criminal activity. In July 2006, Svenska Spel announced its intention to target the Baltic Stats' gambling market, calling into question the consistency of its EU defense. Oliver Drewes, spokesperson for the European Commission; "One could question whether the Nordic monopolies should enter into other markets while they are supposedly trying to protect their own monopolist positions."
While the Moderate Party vote was a good first step to both delivering on their election promise and appeasing the EU, a formal timetable for the gambling industry's "de-monopolization" is still pending.