The PokerNews Profile: Jonathan Little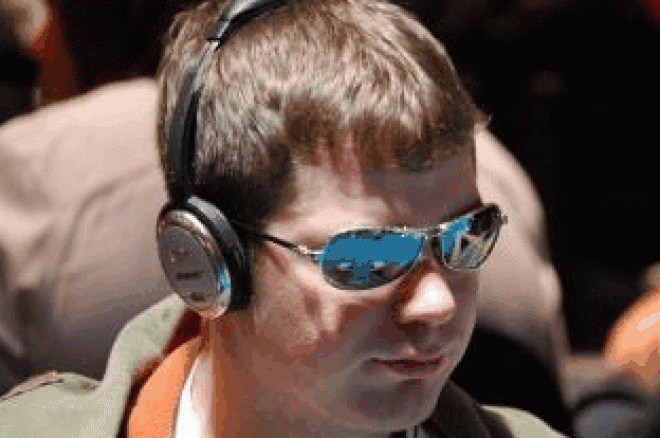 Walking through a crowded tournament field, it's often easy to miss Jonathan Little. He's never the loudest guy at the table or the flashiest dresser. With his eyes often hidden behind dark sunglasses, Little is quiet, methodical, and focused at the table, yet supremely confident in his own abilities. He looks like he could be your fraternity brother, your mortgage broker, the guy next door—anything but one of the most successful poker players to emerge onto the circuit this year.
Jonathan Little was born and raised in Pensacola, FL. While studying psychology at the University of West Florida, Little, like many of his peers, discovered poker. The more he played, the more he wanted to improve his game and Little soon found himself spending far more time reading poker books and building a bankroll online than he did inside a classroom. Though he also played cash games and multi-table tournaments, Little primarily focused on single-table sit n' goes. Often playing 10 or 12 games at a time, he ground his way up in levels, eventually becoming one of the most feared high-limit SNG players online. Ultimately, Little decided to drop out of college, believing that he could earn far more money playing poker than if he finished his degree and pursued a traditional career.
With several years of online success already behind him, Little turned 21 in December 2005 and immediately ventured out onto the live tournament circuit. He moved out to Las Vegas to play in the 2006 World Series of Poker and ended up making four cashes. Little was disappointed, though, at his performance-- all of them were for under $10,000. It would only take another six months for him to have a breakthrough performance in a live tournament, when he made his first WPT final table at the Poker Stars Caribbean Adventure in January 2007. Unfortunately, almost everything that could go wrong for him did at the final table and Little ultimately finished fifth for nearly $318,000.
Upon his return to Las Vegas that spring, Little made two final tables in preliminary events at the 2007 Bellagio Five-Star Classic, and two more at the Mirage Poker Showdown. Playing in the $10,000 Main Event of the Mirage Poker Showdown, Little ended Day 1 of play with only 5,000 in chips and wrote on his blog that he was considering not showing up to play Day 2. It's a good thing he did, though, because he ended up running that micro-stack all the way up to a seat at the final table, where he beat Cory Carroll heads-up for his first WPT title and $1,066,295.
Though he had another disappointing WSOP this year, Little continues to do extremely well in WPT events. He scored $93,000 for his seventh-place finish at the WPT Gulf Coast Championship in September, bubbling what would have been his third WPT final table of the year. But true to form, Little wasted hardly any time before doing it again, finishing second to Scott Clements at the WPT North American Poker Championships in Niagara Falls, good for a $738,000 payday. With that score, his all-time tournament winnings passed the $2.5 million mark.
Jonathan Little lives in Las Vegas, NV and can be found playing live at Bellagio or online at Full Tilt, where he recently became a site pro.