College Poker Life: Saint Louis University, St. Louis, MO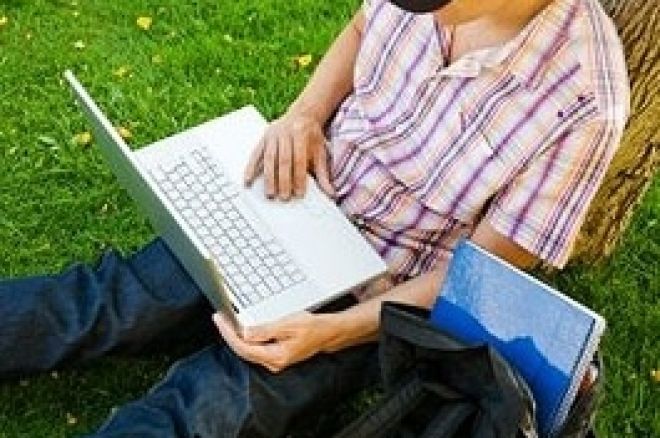 The winter break is finally coming to a close for students attending Saint Louis University and that means many of the regular poker games, both on and off campus, will be starting back up again. Whether you're looking to enjoy the comfort of a home game, or the fun atmosphere of the local casinos, the city of St. Louis is an ideal place for any student poker player.
While students attending St Louis University may not have an official poker club, they certainly have had an abundance of tournaments held at different campus events over the last few years. Some of these events have been held by different student-run organizations while several tournaments have been put on by different fraternities and sororities. In the fall semester of 2007, the Phi Delta fraternity even held a poker night as one of their activities for rush week. Campus-sponsored events may be limited around SLU, but it certainly hasn't stopped students from enjoying as many poker options as they can.
Students looking to practice their skills without putting their bankroll at risk should look no further than the Shrewsbury Lanes weekly freeroll tournaments. On Thursday and Friday nights the bar holds two sessions of free poker, where players are competing in a point-system environment for The Poker Pub. But if Thursday and Friday nights are booked as your nights of going out around the 'Lou', then make sure to check out The Bean House, which holds their Poker Pub sessions on Sundays, Tuesdays, and Thursdays. Just remember, students, Poker Pub restricts ages of entrants to 21 and over; sorry, underclassmen.
Students 21 and older also have the opportunity to participate in another point-based poker league, the Nationwide Poker Tour. The NPT does a solid job of rewarding its players, including a recently announced event where the top 250 players from 2007 will be invited to a free tournament in March. The first place winner of that event will receive free entry into a $2,500 World Series of Poker event in June. The tour has an abundance of tournaments scheduled throughout greater St Louis. The NPT is yet another series of events in which students are free to practice and improve their poker game. These games also provide great opportunities for students to meet other local poker players and sometimes serve as a way to learn about other poker events going on in the area. Students will want to check out pokerplayersinc.com for information on where and when the tournaments take place.
While St. Louis may have few casino great options for poker player, students often flock to the Harrah's St Louis poker room. The Harrah's room holds 32 poker tables and is home to just about any type of game students may seek. Regular satellites for the WSOP ran every other week during the month of December with buy-ins ranging from $200 to $300. There is also a $35 buy-in tournament held twice a day, nearly every day of the week, with a 100-player cap. On Saturdays there's a $125 tournament which tends to bring out some of the best local players, but it is capped at just 80 entrants. If tournaments aren't exactly how you'd like to build your bankroll, the casino also runs regular $1/2 and $2/5 no-limit games, as well as $3/6 and $5/10 limit hold'em action, and also has a steady pot-limit Omaha game.
With a new semester ready to begin, students attending Saint Louis University have plenty to look forward to when it comes to poker. While their school may not have specific, regular poker events, the city of St. Louis offers students many ways to enjoy the game they love. With plenty of regular home games, on and off campus, also available, students will have no trouble finding a game that suits their play.