The Next Leg of the PokerNews Cup is moving to Austria!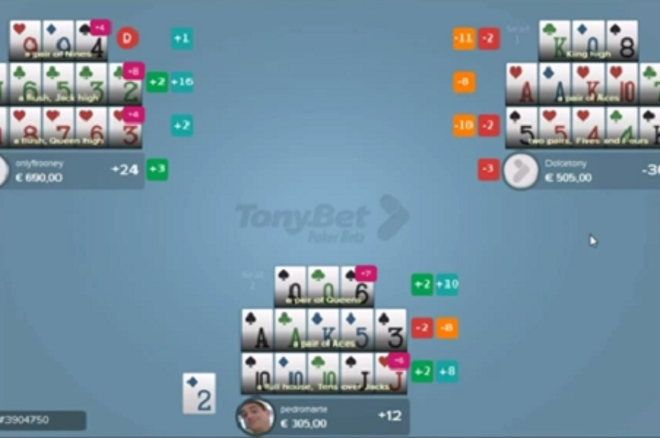 The PokerNews Cup began in Melbourne, Australia in 2007 and drew players from around the world in search of poker glory. The event was a success, with players looking ahead, waiting to see where the PokerNews Cup would next be held. PokerNews is pleased to announce that Austria is the destination for the next PokerNews Cup competition. Specifically, the Concord Card Casino in the city of Salzburg will play host to this fantastic tournament. With a European focus, the PokerNews Cup Austria aims to encourage poker players, regardless of their experience and bankroll, to compete in a globally recognised live poker tournament.
The PokerNews Cup Austria will take place from April 23-27, 2008 at the Concord Card Casino in Salzburg, Austria. The Main Event will have a €650 buy-in and is expected to generate over 400 competitors, making this tournament extremely appealing to players of all bankrolls. Two side events will also be held, giving players more chances to test their skill with players from around Europe.
The Concord Card Casino (CCC), as the name suggests, specialises in card games of numerous variations. The casino offers poker in all the popular styles and complements the tables with slot machines, cafes and restaurants. The CCC boasts several locations throughout Austria, so no matter where players are located, they can find a live poker tournament close to them.
Naturally, Team PokerNews will also make an appearance at the PokerNews Cup Austria. PokerNews, in conjunction with many of the top online poker rooms will be running the PokerNews Cup Austria Freerolls. Each €1,500 PokerNews Cup Austria Freeroll package includes entry to the Main Event, plus cash for travel and accommodation.
PokerStars is pleased to kick things off with five €1,500 PokerNews Cup Austria Freerolls. These great freerolls will take place;
Tuesday January 22
Wednesday January 23
Monday January 28
Tuesday January 29
Wednesday January 30
Each freeroll will commence at 15:00 EST and in order to be eligible, players must download PokerStars through PokerNews, register a new account, make a deposit and earn 50 VPPs in the 24 hours prior to each tournament. Qualified players will be issued a flexible ticket, which can be used to register for one of these fantastic freerolls. Each ticket can be used once and once only. All existing PokerStars players who signed up through PokerNews are welcome to compete in these freerolls, provided all other entry requirements are also fulfilled.
So, download PokerStars through PokerNews and qualify for these excellent freerolls now and we could see you at the tables at the 2008 PokerNews Cup Austria.
There will be many more PokerNews Cup Austria Freerolls throughout the coming months. Stay tuned to PokerNews and our freeroll page for more details.