UIGEA Update: iMEGA Challenge Dismissed but Legal Standing Granted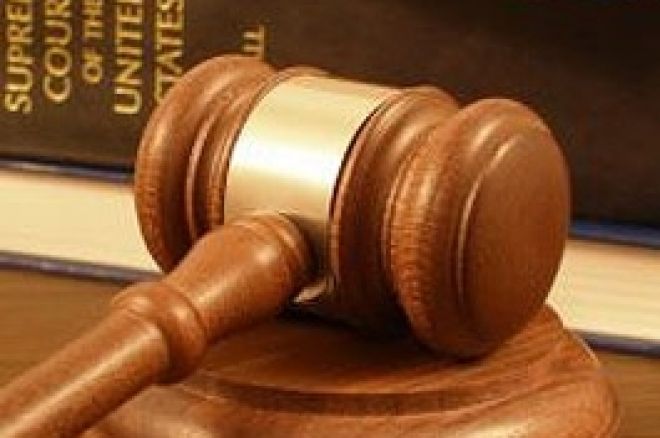 An action brought by the Interactive Media Entertainment and Gaming Association (iMEGA) against the US federal government, seeking an injunction against implementation of the Unlawful Internet Gambling and Enforcement Act (UIGEA), was dismissed on Tuesday. The dismissal comes after more than four months had elapsed since the original hearing in the matter. However, iMEGA was granted legal standing as an association acting on behalf of members potentially affected by UIGEA implementation, allowing the group to continue to appeal or possibly file a new action against the law on different grounds.
The multi-part decision by US District Judge Mary L. Cooper first examined the legal status of iMEGA and its possible basis for action, and that status was granted in a sweeping manner, wiping away several government cross-motions seeking blanket dismissal of the case. Judge Cooper duly noted that the threat of "imminent financial ruin" or criminal penalty was present, and was enough to confer upon iMEGA the needed standing in the matter. Also dismissed was a government claim that the matter lacked a legal principle called "ripeness", since the regulations called for by the UIGEA have yet to be implemented.
However, iMEGA's claims that implementation of the UIGEA would be a First Amendment, "free speech" violation for its members was held to be without merit, in part because iMEGA's action identified no aggrieved parties by name, either as part of businesses offering online gambling or of aggrieved customers demanding the right to spend their income how and where they choose. Six different points were raised by iMEGA in the original complaint, and each was dismissed in turn by Judge Cooper. In dismissing one of the free-speech points, Judge Cooper noted that, "UIGEA does not have any adverse impact, much less a significant one, on the ability of the plaintiff and its members to express their views on Internet gambling."
Also dismissed was the iMEGA argument that by passing the UIGEA, the US put itself in violation of its own World Trade Organization agreements. That argument was dismissed because such a challenge may be brought only by the government itself, not by any individual or private group.
In a footnote to the dismissal of one of iMEGA's motions, a states-rights challenge based on the Tenth Amendment, Judge Cooper noted that "UIGEA exempts purely financial entities from criminal liability."
iMEGA chairman Joe Brennan, Jr. expanded on that in a statement published on the iMEGA website in the wake of the decision. "Judge Cooper found that banks, credit card companies and other payment system instruments are exempt from criminal sanctions under UIGEA," said Brennan, "significantly undercutting UIGEA's enforcement mechanism. Her ruling echoes the growing consensus of opinion that UIGEA is a fundamentally flawed statute."
However, the statement as issued by Cooper does not address the "overbroad" payment-blocking concerns that trouble the online industry regarding UIGEA, and in fact, Cooper specifically mentioned in her decision that the UIGEA in its current form was not overbroad. Her decision, though, could be construed as being narrow in scope, given its conclusion, which reads in part:
"The plaintiff's claims express a fundamental disagreement with Congress's judgment that Internet gambling should be controlled legislatively, and pose questions as to whether UIGEA, given its exceptions and conjectural enforcement problems, will be successful in accomplishing its desired ends. But it is not the Court's role to pass on the wisdom of a Congressional act or speculative on its effectiveness."
iMEGA's official statement expressed pleasure over the granting on legal standing in the matter. iMEGA also announced tentative plans to appeal to the Third Circuit Court of Appeals. It also appears that the decision as rendered was the outcome iMEGA expected. Days prior to the release of Judge Cooper's decision, iMEGA's Ed Leyden commented on the pending decision to PokerNews as follows: "We remain hopeful that the government's motion will be denied so that even if our own motion (for a prliminary injunction) is also denied, we'll still be teed up to fight these vital issues of digital civil rights."