Women's Poker Spotlight: Poker's Fresh New Faces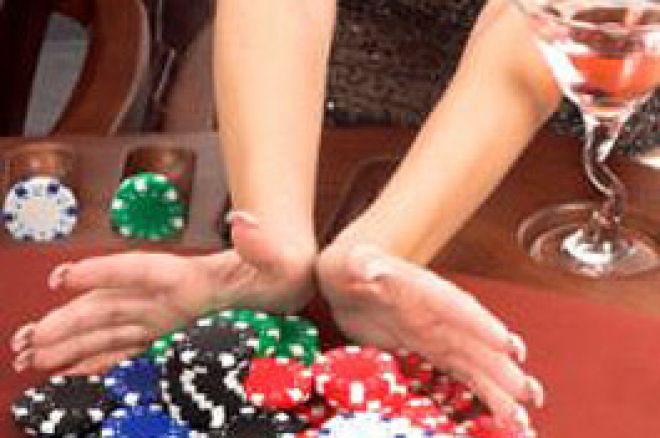 As we prepare for the 2008 World Series of Poker, it's interesting to ponder what this year's field of women poker players might be like. 2007 was a fantastic year for women in poker as we witnessed the creation of the Women in Poker Hall of Fame, and watched a novice player, Sally Anne Boyer, win the 2007 WSOP Ladies Event after attending the WSOP Academy. Several new ladies groups have invaded the Internet and WSOP Circuit events as well. The High Heels Poker Tour has been successfully bringing ladies events to Florida, Tunica, Mississippi and Council Bluffs, Iowa. The Heartland Poker Tour is also attracting a larger field than any other live tour currently running throughout the country, with an average of 35% of the playing field being women.
During the World Series of Poker there will also be other deep-stack tournaments running, including the ladies events that I reported here a couple of weeks ago. This will surely attracted a bevy of top-level women players for sure. Some faces to watch this summer include:
Katja Thater, age 41, from Hamburg, Germany, burst onto the poker scene at last year's World Series of Poker. She captured the bracelet in Event #29, a razz tourney, after making the final table at the Ladies Event. With five WSOP cashes last year she will definitely be one to watch at this year's events.
Vanessa Selbst of Brooklyn, New York, has been a constant on the poker circuit for about two years. She recently won the ladies event at this year's Commerce LA Poker Open. In the past, Vanessa has been a force in the open events, cashing twice at the WSOP in 2006 and 2007.
Beth Shak, 40, from Bryn Mawr, Pennsylvania was one of the most talked-about women at the 2007 WSOP. Her appearance at the final table with Phil Hellmuth was both entertaining and poker at its best. Beth travels the WSOP and WPT circuits and has six cashes under her belt. It would be a good bet that she will make a great showing at this year's World Series of Poker.
Maria Ho, most famously known as the last woman standing at the 2007 WSOP Main Event, also has an impressive start to her poker career. 24 years old and from Arcadia, California, she currently has eight cashes totaling $269,206. Maria hopes to change the perception the general public has of poker players, that being that they do nothing but play poker 24/7.
Mary Jones, of Henderson, Nevada, took the bracelet in the 2006 WSOP Ladies Event. Since then she has made herself visible at several ladies and open events. With two wins and nine cashes thus far, Mary continues to push her game to the top levels. Her total winnings of $322,552 are a testament to her success.
These ladies pave the way for a new group of upcoming fresh faces that surely will surface at the 2008 World Series of Poker. Will one of them be you?
Good luck, ladies, in your quest for poker success!