Bodog Announces Mini-SOP Online Tournament Series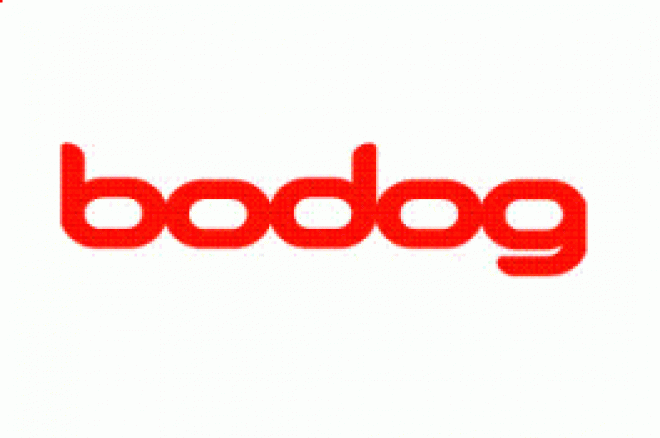 Bodog is bringing the excitement of the WSOP to your computer this summer in what is being billed as a "Mini-SOP." On the same day as the start of each 2008 World Series of Poker hold'em event, Bodog will conduct an identical tournament online, but with buy-ins of only 1% of the actual WSOP buy-in. The Bodog series of tournaments will begin on May 30 and continue until July 3, and will ultimately mirror all 25 WSOP Hold'em events. After completion of the 25 events, Bodog will host a final tournament on July 10 that will award three seats to the 2009 WSOP Main Event, making Bodog the first online poker site to give away seats to next year's tournament.
The first event of the Bodog Poker Mini-SOP is the $100+$9 Pot-Limit Hold'em tournament which will be held on May 30, coinciding with the $10,000 World Championship Pot-Limit Hold'em tournament. Subsequent online tournaments will have buy-ins starting as low as $10+$1. A player who wants the full experience can enter all 25 events of the series for a total cost of $821.00. The Mini-SOP tournaments will award Tournament Leader Board points in addition to cash payouts; Bodog Mini-SOP TLB will track the points earned in each event and will be used to determine automatic qualifiers to the final tournament.
The top four players on the leader board automatically qualify, while the remainder of the top 100 leader board players will compete in a semifinal qualifier two days before the final. The top eighteen players in that event will each win a seat at the finals. The remaining five seats will be awarded to players picked from a random "wild card" drawing of players who have entered at least three Mini-SOP events. The 27 qualifying players will compete on July 10 with the top three finishers each winning a $12,000 prize package which includes the coveted seat to the 2009 Main Event. The fourth through ninth-place finishers will each receive 109 Bodog tournament dollars.
Those who still want a chance to win a seat at this year's Main Event can participate in Bodog's "Main Event Semifinal" tournament, along with their "Player's Choice" promotion where Bodog is guaranteeing at least six $12,000 Main Event Prize Packages each week. Bodog offers players a variety of ways to win. Players can enter an online poker satellite for as little as $1 or 100 Bodog points or, for $8 or 1000 points, they can compete in one of the quarterfinal rounds. Qualifiers are running daily, and all lead to the four weekly Main Event semifinal tournaments and the weekly Player's Choice semifinal. Players can also skip the earlier rounds and buy in directly to the Main Event and Player's Choice semifinals for $250+$20. Winners of this year's $12,000 Main Event Prize Package receive the $10,000 buy-in to the main event, $2,000 for travel expenses, and Team Bodog gear.
For more contest details, visit poker.bodoglife.com.