The PokerNews Profile: Kenny Tran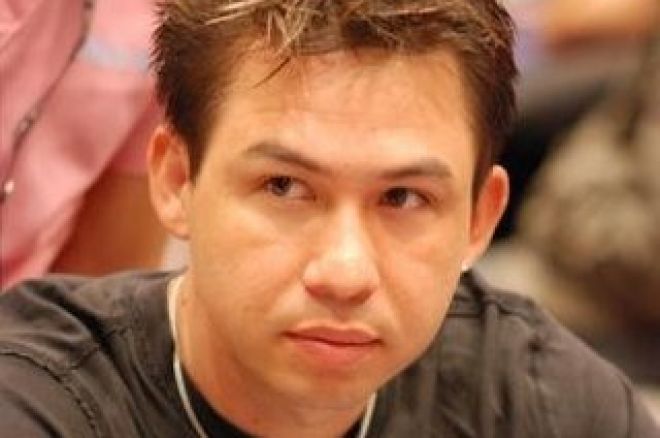 Kenny Tran lives for the hero call. The kind of call that makes an opponent's jaw drop, scrambling his brain as he wonders how this guy could have done it. Ace high, king high, queen high? There was even his now-famous jack-high call against Bruno Fitoussi in the 2007 $50,000 H.O.R.S.E. tournament, Tran check-calling the river with J-9 high on an ace-high board where all draws had missed. After Fitoussi check-called Tran's lead bets on the flop and turn, he deduced that Fitoussi had missed. He also sensed Fitoussi would bet if he checked, so he let his opponent take a shot at it. And whatever sixth sense Kenny Tran has working for him told him that his hand was good. So he called. It was, much to Fitoussi's total disbelief, and that's just one example why he got the name "Sick Call Kenny."
Born Phuong Tran in Vietnam in 1974, Kenny Tran came to the United States as a child. His first experiences with poker came as a teenager, playing in casual games at a bowling alley with friends. After high school, Tran held a job at McDonalds but his mind was always on those after-hours poker games. As soon as he turned 21, he devoted himself to the game full-time, getting a job as a poker dealer and playing in low-limit games. It didn't take long before he was earning a living as a cash-game player.
Tran settled in Southern California, married, and became a father of three. He rarely played tournaments, preferring to stick with his bread and butter—limit cash games. Still, he ventured out to the World Series of Poker each summer to play a few events, making his first cash in the 1999 $2,500 limit hold'em event. Though still focused on the ring games, he started adding a few more tournaments into the mix and earned his first win in April 2000 in a $200 limit hold'em tournament at the Commerce Casino, netting over $35,000. The following spring he made his first six-figure tournament score, winning the first event of the 2001 L.A. Poker Classic — a $300 limit hold'em tournament where he beat out a final table that included Kevin Song, Bill Gazes and Melissa Hayden. All told, Tran made eight final tables in 2001 in various Los Angeles and Las Vegas tournaments.
With the onset of the poker boom, cardrooms were flooded with novice no-limit hold'em cash game players. This, of course, was great news for Kenny Tran. While televised poker took off and more and more players started traveling the $10,000 buy-in tournament circuit, Kenny Tran remained in Los Angeles and absolutely demolished the NLHE cash games at the Commerce Casino, working his way up to the highest limits offered there. He still played a few tournaments here and there, making three cashes on the WPT and another at the WSOP, but it wouldn't be until 2007 that Kenny Tran broke out of the confines of the high-limit room at Commerce and onto the national stage.
Kenny Tran arrived at the 2007 World Series of Poker and finished 10th in the first event, the $5,000 Mixed Hold'em World Championship. Later that month, he reached the final table of the most elite event in all of tournament poker—the $50,000 H.O.R.S.E. tourney. Though many of his opponents had him pegged as just a no-limit player, Tran demonstrated versatility and strength in all the games—except razz, in which he admitted he didn't have very much experience. Tran's years grinding it out at the cash tables paid off and he finished in fifth place for $444,000 at a final table that included Barry Greenstein, David Singer, Amnon Filippi and eventual winner Freddy Deeb. But that would not be all for Kenny Tran at the '07 World Series.
Kenny Tran cashed both Main Events of the 2007 World Series of Poker and finished in identical positions. At the WSOP Main Event in Las Vegas, Tran finished 16th out of 6,358 entries, good for a $381,302 payday. Two months later, a continent and an ocean away at the inaugural WSOP-Europe, Tran again was 16th but this time out of an elite field of 362, banking just under $70,000 for his finish. By now, Kenny Tran was on everyone's radar in the poker world, and he secured sponsorship from Full Tilt Poker.
After cashing in 10th place at the $25,000 buy-in WPT World Championships at Bellagio, Kenny Tran headed down the street for the 2008 World Series of Poker. He started off with a small cash in a $1,500 NLHE event, but two weeks in, on June 15, 2008, Kenny Tran captured his first World Series of Poker bracelet in the $10,000 World Championship Heads-Up No-Limit Hold'em event. On his way to the finals Tran defeated seven opponents including Erick Lindgren, Brandon Adams, Jonathan Jaffe, and Steve Billirakis. His final opponent was online sensation Alec Torelli, a regular in the highest-stakes cash games online. In their best-of-three final, Tran won back-to-back matches, clinching his victory and the $539,056 first prize. As he does with all of his poker winnings, Tran planned to give at least 10% to his extended family back in Vietnam. And to top it all off… Tran won that first bracelet on Father's Day.
With over $2 million in career tournament earnings, Kenny Tran makes his home in Downey, CA, conveniently close to his beloved Commerce Casino. He can also be found playing online at Full Tilt Poker where he is a sponsored pro.