Running Aces Hosts Celebrity Poker Tournament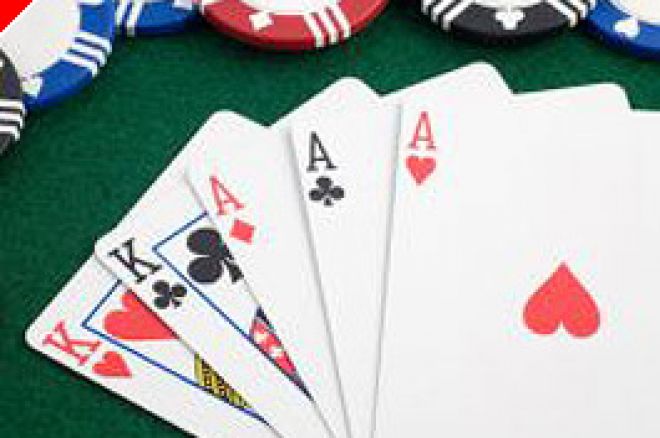 Running Aces Harness Park, located in Columbus, Minnesota, will be the site of the 10th Annual Trent Tucker Celebrity Poker Tournament, benefiting the Trent Tucker Non-Profit Organization, on Thursday, September 11, 2008. Celebrities scheduled to take part include NBA superstars Michael Jordan, Patrick Ewing, Scottie Pippen and Charles Oakley, Minnesota Viking Darren Sharper, former Minnesota Timberwolves head coach Flip Saunders, famed record producer Jimmy Jam, and, to intimidate the other players, poker pros Johnny Chan, Marcel "The Flying Dutchman" Luske, and Michelle Lau.
"We're very pleased Running Aces Harness Park is committed to helping improve the lives of our youth," said Tucker, former University of Minnesota and NBA basketball star and founder of the charity organization that bears his name. "The card room at Running Aces is second to none. It will be a wonderful venue for what promises to be another successful poker tournament."
This charity poker event will begin at 7:00 pm and is open to the public, ages 18 and up. The buy-in for the tournament is $1,250. Prizes to be won at the event include $12,500 cash; Timberwolves, Wild and Vikings tickets; a 52" Toshiba TV and more. But the event is not just for poker players. For non-poker players, $50 will get you into the festivities where you can mingle with the celebrities and enjoy hors d'oeuvres at the Winner's Circle Dining and Lounge.
In addition to the poker tournament, there will be an invitation-only celebrity VIP reception hosted by Bentley and Maserati of Minneapolis on Friday, September 12, followed by an open-to-the-public party at the Epic in Minneapolis. Capping the weekend's events will be a celebrity golf tournament to be held on Saturday, September 13, at the Rush Creek Golf Club in suburban Maple Grove. For the list of weekend events, go to www.trenttucker.org/schedule.html.
The Trent Tucker Non-Profit Organization was established by Tucker as a way of giving back to his community. Since 1998, the tournament has raised more than $1 million for local charities to benefit local youth programs designed to help "inner city middle school student to develop their character and leadership skills."
"It's gratifying to see so many celebrities and friends, such as Michael Jordan, return to our event year after year," said Tucker. "They come back because they really want to make a difference in the lives of young people, and this is one way they can put their commitment into action."
For more information about Running Aces satellite qualifiers, the general tournament schedule or the card room, visit runningacesharness.com or call 651-925-4569.