FTOPS X Roundup: Casey 'bigdogpckt5s' Jarzabek Rolls to Win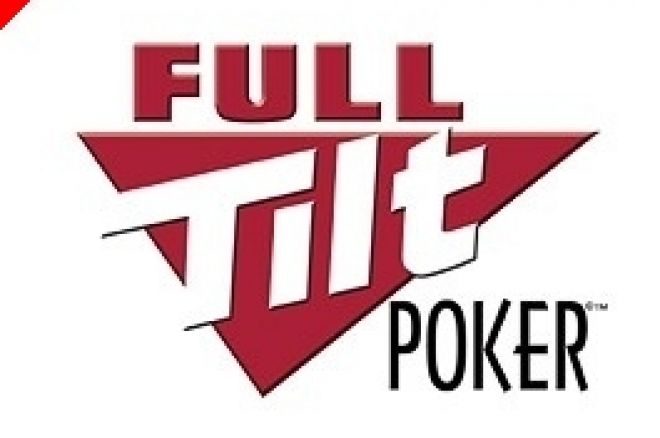 FTOPS X Event #8: $240+26 NLHE 6-max
Two more events in the tenth Full Tilt Online Poker Series ran on Sunday, with big paydays and custom FTOPS avatars again at stake. FTOPS X Event #8 was a unique $240+26 no-limit hold'em six-max knockout event. A field of 3,499 created a prize pool of $699,800. Some of the best finishes short of the final table were Eric "basebaldy" Baldwin in 26th ($2,673.24) and gregior in 50th ($1,336.62). The chip counts at the beginning of the final table were as follows:
gogogivestack - 4,448,957
whatariver1 - 4,246,458
Fzth1 - 2,740,202
zapatero - 2,451,681
Emansnrg - 1,924,590
EddyStoefs - 1,683,112
The action at the final table was fast-paced as zapatero was the first to fall. With blinds and antes 80,000/160,000/20,000, zapatero had been reduced to a short stack and faced a decision for everything after Emansnrg raised all in. Zapatero called all-in with
and needed help against Emansnrg's
. The board ran out
, sending zapatero home in sixth for $21,693.20. Seeing the chips disappear next was EddyStoefs. At the 100,000/200,000/25,000 level, whatariver1 made it 487,000 to go from the cutoff and faced a reraise to 1,305,055 by EddyStoefs on the button. Whatariver1 moved all in, and EddyStoefs called all in and turned up
to whatariver1's
. However, the board rolled out
and busted EddyStoefs in fifth for $31,840.90. Whatariver1 claimed another victim in the next hand, when Gogogivestack's tournament life was at stake with
against whatariver1's pocket nines. The board rolled out
, sending gogogivestack to the virtual payout line in fourth for $45,487.
Fzth1 finished third after getting it all in preflop holding
against Emansnrg's
but having the edge fail to hold. The board delivered good news for Emansnrg instead as it came
. Fzth1 took home $58,783.20 for the effort. The heads-up battle belonged to whatariver1. It came to an end on an all-in preflop race with Emansnrg holding
against whatariver1's
. The board came
, meaning Emansnrg was runner-up for $86,075.40, while the winner of Event #8 was whatariver1 for a payday of $137,153.80.
Final Results:
1. whatariver1 - $137,153.80
2. Emansnrg - $86,075.40
3. Fzth1 - $58,783.20
4. gogogivestack - $45,487
5. EddyStoefs - $31,840.90
6. zapatero - $21,693.20
FTOPS X Event #9 $300+22 NLHE
FTOPS Event #9, a $300+22 no-limit hold'em tournament, guaranteed $1,500,000 in prize pool money and drew a crowd of 5,370 participants to up the total to $1,611,000. Top finishers falling just shy of the final table include Tristan "Cre8ive" Wade in 11th place ($15,223.95), darkillermax in 18th ($7,893.90), Michael "worldsgrtest" Banducci in 25th ($5,799.60), Brent "Broberts85" Roberts in 59th ($2,819.25) and Russell "rdcrsn" Carson in 78th ($2,255.40).
The chip counts to start the final table were as follows:
Casey "bigdogpckt5s" Jarzabek - 7,551,961
Keven "Stamdogg" Stammen - 6,892,571
pocketrockets11 - 2,861,590
megax82 - 2,839,206
Wachovia - 1,956,888
Brian "SN8WMAN" Hawkins - 1,677,482
lapozie - 1,532,454
Fdidier8 - 879,453
xTheory - 658,395
Two players were eliminated on the same hand early on at the final table. With blinds and antes 40,000/80,000/10,000, Fdidier8 made it 260,000 to go on the button and Brian "SN8WMAN" Hawkins raised to 1,400,000 from the small blind. Casey "bigdogpckt5s" Jarzabek in the big blind then shoved his big stack all in and received calls by both of his pot-committed opponents. Jarzabek's
led Hawkins'
and Fdidier8's
. The board ran out an exciting
, eliminating Fdidier8 in ninth for $20,943 and Brian "SN8WMAN" Hawkins in eighth for $28,192.50. The next to go was Wachovia at the 50,000/100,000/10,000 level. Action folded to Wachovia on the button who made it 300,000 to go. In the big blind, megax82 moved all in with
and the bigger stack. Wachovia called and showed
, but the board came
and Wachovia was out, banking $37,053 for seventh. Pocketrockets11 finished in sixth place after an all-in preflop battle of the blinds saw Jarzabek's
run down pocketrockets11's
on the river of a
board. The showing earned pocketrockets11 $47,524.50.
The following 60,000/120,000/15,000 level was lapozie's last. From the button, lapozie moved all in for 2,789,908 with
and found action from bigdogpckt5s (Jarzabek) in the small blind with
. The board came
and sent lapozie to the rail in fifth for $63,634.50. Shortly after, Keven "Stamdogg" Stammen was eliminated in brutal fashion to finish fourth. Stammen limped in from the small blind and Jarzabek raised to 420,000. Stammen called and the flop came
. Stammen check-raised a 480,000 bet to 1,260,000 which Jarzabek called. The
on the turn saw Stammen check, but be put to a decision for all of his chips as Jarzabek moved all in. After a short tank, Stammen called and showed
for bottom set, but had a lot of cards to dodge against Jarzabek's
. The river fell the
and gave a straight to Jarzabek, eliminating Keven "Stamdogg" Stammen for a $84,577.50 payday. Two hands later, Jarzabek eliminated megax82 in a race, when Megax82's
were unable to hold against
. Mehax82 collected $108,259.20 for finishing third.
Heads-up play began with Casey "bigdogpckt5s" Jarzabek holding over 25,000,000 of the 26,850,000 chips in play. However, xTheory fought back and closed the gap as the match lasted another two full levels. In the end, though, the margin was too much to overcome. With blinds and antes 120,000/240,000 and 30,000, Jarzabek shoved with
and xTheory called all in for 3,852,915 with
. Jarzabek was hottest throughout the final table and this hand was no different. The board ran out
. Finishing runner-up was xTheory for $168,349.50, as Casey "bigdogpckt5s" Jarzabek collected $277,929.72 and a winner's avatar for taking down FTOPS X Event #9.
Final Results:
1. Casey "bigdogpckt5s" Jarzabek - $277,929.72
2. xTheory - $168,349.50
3. megax82 - $108,259.20
4. Keven "Stamdogg" Stammen - $84,577.50
5. lapozie - $63,634.50
6. pocketrockets11 - $47,524.50
7. Wachovia - $37,053
8. Brian "SN8WMAN" Hawkins - $28,192.50
9. Fdidier8 - $20,943