Missouri Card Club Offers Free Poker After Legal Dispute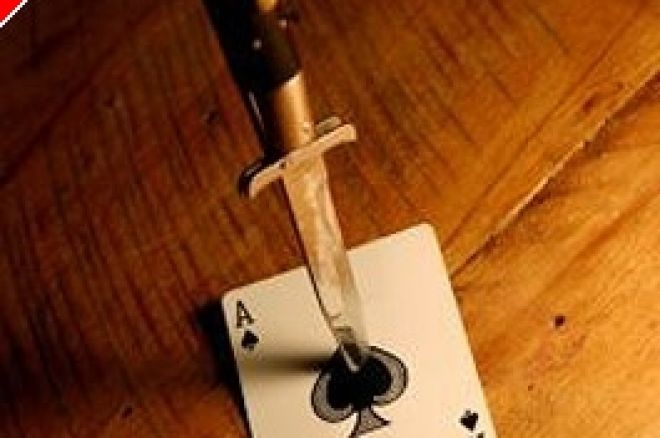 The small town of Rockaway Beach, Missouri was almost home to the state's first cash tournament poker hall on Thursday. Jason Williams, owner of the Twin Lakes Card Club, had every intention of opening the poker club for live, multi-tabled tournaments and sit-and-goes Thursday afternoon, much to the concern of local government and law enforcement. The buy-ins were advertised on an online site associated with the planned club.
The Twin Lakes Card Club was set to open Thursday with $40, $60, and $100 sit-and-gos scheduled to kick off at noon, a $125 'field tournament' scheduled for 7pm, followed by a $60 'seat' tournament scheduled for 10pm. Players would pay the fee associated for each scheduled event, with prizes to be awarded for top finishers. Specifics of the prize pool are unknown, as is the percentage the club would have received out of each event's buy-in.
However, under pressure from local and state authorities just prior to opening, Williams changed the club's policies by removing any costs associated with the events and opening up each of the tournaments and sit-and-goes as free to anyone wishing to partake. For now, the club will function in a way very similar to poker bar leagues, an avenue that has seen considerable growth over the last couple of years. The Twin Lakes Card Club has no liquor license, but will currently be selling non-alcoholic beverages and pizza in efforts to keep the doors open. Players arriving and looking for action will sign up, for free, to become members of the club and prizes will still be awarded, yet we were told that specific prize information would be given out after speaking with the tournament director in charge of each specific event.
In efforts to clear up any concerns over the legalities of the facility, Williams had been meeting with key members of local government agencies, including the Missouri Highway Patrol, after news spread of the club opening. State law is clear that for any act to be considered gambling it must consist of three key factors: chance, prizes, and consideration. If the Twin Lakes Card Club was found to be operating using all three, it would be in violation of the law, opening up the possibility of jail time for Williams. The act of consideration is typically where entrepreneurs like Williams find trouble, as it hinges on any player trading something of "value" (money) to play. Gambling enterprises, like the state's riverboats licensed by the Missouri Gaming Commission, are exempt from these factors; however, the card club was not licensed.
Williams operates a similar card club in Arkansas, which also hosts multi-tabled tournaments and sit-and-goes, and offers the extra incentive of televising the event's final table via local cable stations. The card club also offers hosting options for anyone looking to organize an event.