PPA Targets DC Officials with Gambling-Regulation Print Ads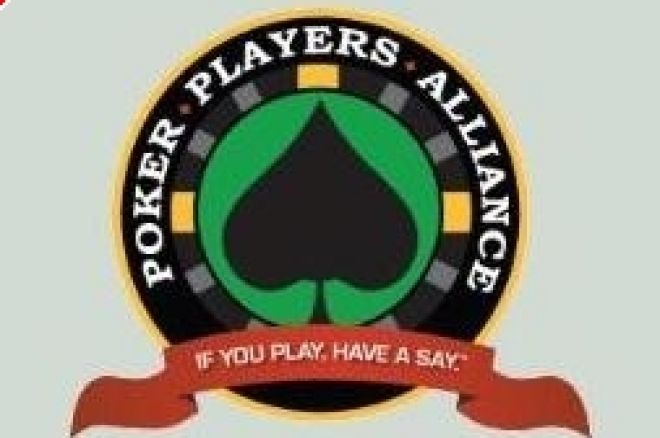 The Poker Players Alliance has completed a print advertising campaign that promotes its call for US federal regulation of online poker and targets politicians and federal officials in the Washington D.C. area. The PPA's ad (reproduced below) appeared in The Hill on Tuesday, The Politico Wednesday, and Roll Call yesterday. All three are widely read by policymakers at the federal level.
The PPA's ad was positioned as a response of a sorts to the mainstream coverage of online cheating scandals at UltimateBet and Absolute Poker by "60 Minutes" and The Washington Post over two weeks ago, though the ad itself mentioned only the series of pieces in the Post, due to that newspaper's shared readership with the political outlets targeted by the ad.
The PPA's generalized call for "sensible federal regulation" specifically governing online poker continues to focus on several bills likely to receive consideration when the new Congress adjourns in 2009. Among those are HR 2046, the "Internet Gambling and Regulation Act" introduced by Rep. Barney Frank (D-MA); HR 2610, the "Skill Game Protection Act" introduced by Rep. Robert Wexler (D-FL); HR 6870, the "Payments System Protection Act" also introduced by Frank that attempts to block or revoke implementation of portions of the 2006 UIGEA; and S 3616, the "Internet Skill Game Licensing and Control Act" introduced by Sen. Robert Menendez (D-NJ). Several other bills concerning internet gambling are also under consideration but are not supported as heavily by the PPA.
The ad as it appeared for Washington, DC-area readers:
<center>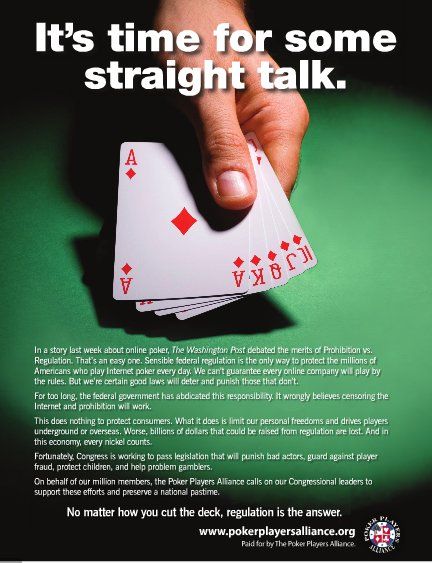 </center>