Opinion: Inside the 'Internet Skill Game Licensing and Control Act'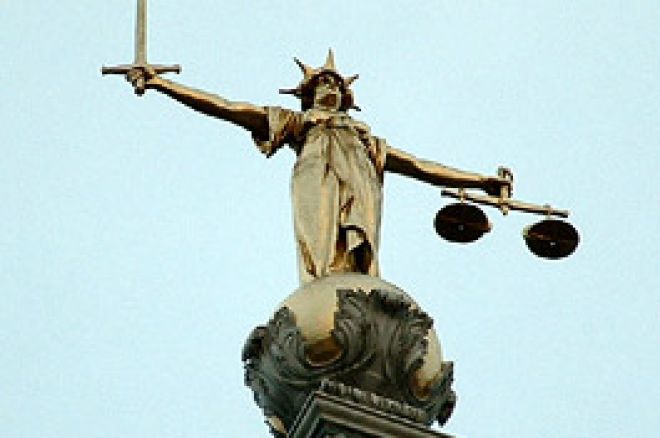 The recent introduction of the Internet Skill Game Licensing and Control Act of 2008 by U.S. Senator Robert Menendez (D-NJ) is important for its specific mention of online poker as a game needing protecting in the form of definition and regulation by the federal government. The bill was crafted with the assistance of the Poker Players Alliance and reflects the nature of the political world in which online poker exists, rather than attempting to create a "perfect world" for online poker.
In a release accompanying the announcement of the measure, the PPA noted several important facets as it exists in its initial form. The PPA listed these as the bill's key provisions:
* Thorough vetting of potential licensees;
* Mandatory implementation of technologies to protect against underage gambling and to monitor and detect individuals with excessive gaming habits;
* High standards to thwart fraud and abuse of customers;
* Regulation to prevent money laundering; and,
* Processes to prevent tax avoidance.
Those elements ring of political expediency, and within the context of the bill can be viewed as an attempt to reach the across political spectrum and defuse many of the arguments sure to face both this particular bill and online poker in general in the coming months. The bill is available in its entirety on the PPA website at www.pokerplayersalliance.org, but this piece examines the proposal's most important facets in an attempt to bring greater understanding to the poker world.
The 28-page bill is surprisingly brief by federal standards, and following the bill's definition of important terms, goes directly into the licensing requirements expected for firms doing business within the U.S. One of the key elements among the definitions is that of poker as a game of skill: "The term 'Internet skill game' means an Internet-based game that uses simulated cards, dice, or tiles in which success is predominantly determined by the skill of the players, including poker, bridge and mahjong."
One secondary effect of the bill would be to short-circuit recurring efforts by the Internal Revenue Service to tax net poker winnings as if from a game of chance, rather than a game of skill, a battle which dates back to the celebrated "(Billy) Baxter v. United States" case circa 1980. Another key definition defines poker as a "non-house-banked game," meaning one where players compete against each other rather than the house, an important element is defining poker's status as a skill game.
As for licensing, all vendors would be registered with the Secretary of the Treasury, which would have authority for determining the standards necessary for official federal licensure, including the applying firm's corporate structure and financial stability and the willingness to be placed under U.S. jurisdiction should other matters of law arise. Once the first license has been issued, a six-month grace period would exist before all other potential skill-game licensees would either need to become licensed or become targets for potential prosecutorial efforts. The bill also includes an a priori ban on any applicant who has been convicted of money laundering or similar crimes or who has been judged to be in violation of the gambling laws of other countries.
Following the application requirements, the bill moves to the safeguards intended to be put in place for the industry. These are in essence the bullet-point items highlighted by the PPA. Among the safeguards are: an 18-year age minimum; recognition of state and tribal exceptions where the skill games may be authorized banned under existing law; the creation of mechanisms to capture applicable state and federal taxes based on the payment of proceeds; reasonable protections against fraud and money laundering; protection against problem and addictive gambling; and requirements that the games offered are themselves safe, secure and fair. The "payment of proceeds" provision seems to indicate that taxes would be due – or at least accounted for – upon the withdrawal of any real funds from an online account, rather than after every session, game or hand played.
After a section dealing with the reach of U.S. law as defined under the measure, the Menendez proposal then clarifies a payment-processing carveout for both individuals and financial institutions. Not only would individual players be free to transmit money to and from licensed sites (and the banks free to process those payments), the bill also appears to open the door for the banks themselves to participate in investment funds that include the stocks of licensed skill-games vendors.
From there the measure clarifies the "State and Indian Tribe Opt Out" that acquiesces to states' rights, the traditional stance of the federal government regarding games considered as "gambling" by some jurisdictional entity. Governors and tribal leaders would have 90 days following the bill's becoming law to file their prohibitions, meaning that licensed vendors could not offer their games to players in the prohibited states or regions. However, the prohibition appears to also preclude any state or tribal region hoping to serve up its own online service to a captive audience otherwise banned, thereby keeping the bill in line with existing Commerce Clause requirements that, in general, prevent against protectionist prohibitions that would hamper free trade. The efforts of some tribal jurisdictions to claim exclusive rights to offering poker – such as in an ongoing battle in Florida – would be directly challenged by this bill. Still, each affected state or Indian tribe retains the right to impose additional restrictions regarding players in its jurisdiction.
The bill then clearly bans sports betting from being included under its reach, a move of political expediency, since sports betting clearly does not qualify as a game of skill under the bill's own earlier definitions. The specific language reads as follows: "No provision of this subchapter may be construed to permit a bet or wager in connection with a sporting event or contest of a sporting league."
In fact, the original wording of the bill's language regarding sports betting is so strongly worded that a modification may be necessary at a later date. According to a later section of the bill: "A licensee may not, as a condition of its license, facilitate a bet or wager in connection with a sporting event or contest of a sporting league." In the absence of a specific exception for the brick-and-mortar business conducted by Nevada sportsbooks, this clause seems to preclude major American casinos from being able to offer online skill games while also offering any form of sportsbetting services.
When queried by PokerNews, PPA Executive Director John Pappas confirmed that the above language may in fact be too strict, and cited it as a probable language drafting error that would be addressed as the bill receives further consideration. Existing casino operations such as Harrah's, owners of the World Series of Poker, would have a difficult choice to make if the language of the bill technically precluded these companies from offering online poker while simultaneously offering land-based sportsbook services. It would likely require language clarifying the Nevada sportsbook operations' "land only" legality, even if, as Pappas noted, a corporation could still do a workaround by creating a subsidiary specifically for online-poker purposes.
Also uncertain as this bill receives attention is the role existing online poker rooms would have should the Menendez bill somehow become law. A reshaping of the U.S. market that fully cleared the way for online poker might also include conditions that put existing U.S.-based casino corporations in a "most favored" position, to the possible detriment of many existing online poker rooms, which among other considerations could be forced into mergers or buyouts as major U.S. companies made their presences felt. The affiliate-based nature of the online poker world would likely also go through a significant restructuring.
In short, Sen. Menendez's Internet Skill Game Licensing and Control Act would do far more than just clarify online poker's legality; it would result in a significant makeover for the online poker world itself. The relationship between gambling, the Internet and government interests remains an immense, complex and very valuable battleground. One thing's for certain: more changes lie ahead.