The 2009 Poker Roundtable, Vol. 2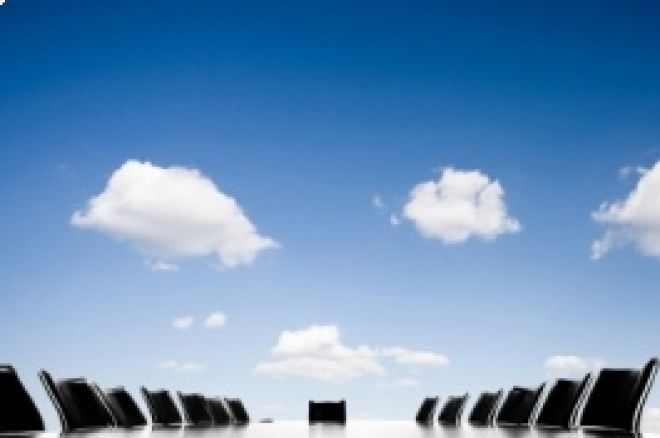 Editors' preface: PokerNews welcomes the New Year by asking a number of industry experts to share their views on the past, present and – most importantly – the future of poker. Throughout this series, these experts' opinions serve to outline the shape of the modern poker world and provide an indication of what 2009 and beyond might hold. PokerNews also notes that these experts' opinions do not necessarily represent the views of PokerNews.
Contributing to today's question are: Matthew Savage, noted tournament director and manager of the Commerce Casino poker room; PokerDB founder Nat Arem; Pauly "Dr. Pauly" McGuire, the author of the Tao of Poker blog and columnist for Bluff Magazine; Matthew Parvis, Editor-in-Chief of Bluff Magazine; and famed high-stakes cash and tournament player Barry Greenstein, a member of Team PokerStars Pro.
Today's question: Will we ever again see a regularly occurring, brick-and-mortar cash game that is bigger than the biggest games found online?
Matthew Savage: I hope so; there have been rumblings of Andy Beal coming back. Even though the biggest games have dried up around Vegas, you can still find very big games at the Commerce in LA.
Nat Arem: No. I don't think that's possible just because the biggest players are all over the place. Maybe Bellagio or maybe at some private game in LA or something like that, but not with the caveat "regularly occurring". To answer that, I just don't think so. 200 to 400 of those games usually run multiple times a week. Granted it's not running 24 hours a day, and granted the $2K/4K game is not running 24 hours a day or $500/1,000. [But] any of those games [are available]; those that do come up a few times a week and I just don't think you'll ever see a game that regular live. But then again, you know, it's not like I'm hanging out at Bobby's Room, so I don't really know exactly what goes on there beyond what I read in threads and what I hear from people that I talk to online, so it's difficult for me to say exactly what goes on in Bobby's Room on a regular basis.
Dr. Pauly: I think that's a possibility. At some point, if the economy gets better in the US, it could resurface again in Vegas. I think there's a better chance of a big regular game being run in a remote area such as Dubai, or hosted by some big Arab sheik that got into poker so he wants to play the likes of Phil Ivey and whoever else to play a regular game in his palace somewhere in the Arab Emirates. Or, I think there could be a game going on in Russia [hosted] by some oil-rich billionaire. I think there's a very distinct possibility to have some sort of regular game in Russia or at the same time, there might be a push in Macau to host a series or host high-stakes games, which would attract Asian high-rollers and at the same time, get some of the sharks from Vegas to come out.
Matthew Parvis: I don't think we will. I think that the big online games are going to continue to out-do the live games. I think that just based on the fact that there are very few destinations in the world that run huge, huge games live, it prevents that from happening right now. Even in the future, I think that all of the big-game players already have adapted to the fact that the biggest games in town are online. I don't think it's going to go back. In thinking about it as I go here, just the correlation of people being comfortable in their own homes and not having to kind of travel to Las Vegas, I think a lot of the online players that play such high stakes feel that they have their edge online, as opposed to live, and there are more of those players than there are live players that are consistently only playing the big games in person. I think that while those games will run on occasion, I don't think there will ever be a game that's bigger consistently than we have running online.
Barry Greenstein: We do have big games in different places, although some of the bigger no-limit games are actually private games. For instance, in LA, there are several private games that are hard to get into. There are good games. I think there are fewer this year than there were in the past and we hear about it in other countries. Of course, you get to talk to Tony G, who tells us of these monstrous games in Russia. So there are big games around. People like to gamble and people like to play poker. There are always going to be big games and there will be big poker games that will often center around some wealthy individuals who like to play and if they like to play brick-and-mortar poker, then that's what the game will be. If they're happy to just sit in their own homes and play on the internet, as we know one or two guys are happy to do, then that's where they will be. So [the games] will follow the players who have the disposable money.