Dr. Pauly at the 2008 WSOP: The Year of the Pro?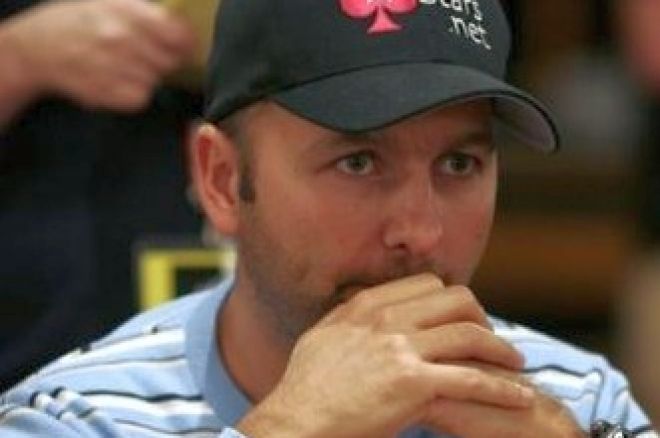 There has always been an ongoing debate whether or not that the 2008 World Series of Poker will be either…
A) The Year of the Pro
B) The Year of the Internet Player
C) The Year of the Amateur
D) None of the Above
If you follow Chinese astrology, you know that we are currently in the Year of the Rat. Depending on when and where you were born, ancient Chinese astrologers believe that your good fortune (or lack of fortune) can be predicted based on the lunar cycles. I wonder what those Chinese elders would think about the 2008 World Series of Poker? Who would they predict would have a standout year at the WSOP? Pros, online guys, or amateurs?
Through 26 events, the scales are tilting in favor of the pros. After well-known pros (Nenad Medic, Erick Lindgren, and David Singer) took down three of the first four events, several poker pundits rushed to declare that the 2008 WSOP would be dominated by pros. I wanted to hold off and wait a week or so before I made my assertion. Over the weekend, three highly visible pros took down the last three events and my mind began to change. Although there are well more than thirty events to go, all signs point towards the obvious… 2008 has started off as the Year of the Pro.
2008 WSOP Bracelet Winners:
Event #1 $10,000 World Championship Pot-Limit Hold'em - Nenad Medic
Event #2 $1,500 NL - Grant Hinkle
Event #3 $1,500 Pot-Limit Hold'em - David Singer
Event #4 $5,000 Mixed Hold'em - Erick Lindgren
Event #5 $1,000 NL w/Rebuys - Michael Banducci
Event #6 $1,500 Omaha 8 - Thang Luu
Event #7 $2,000 NL - Matt Keikoan
Event #8 $10,000 Mixed Championship - Anthony Rivera
Event #9 $1,500 NL Shorthanded - Rep Porter
Event #10 $2,500 Omaha8/Stud 8 - Farzad Rouhani
Event #11 $5,000 NL Shootout – Phil Tom
Event #12 $1,500 Limit – Jimmy Schultz
Event #13 $2,500 NL – Duncan Bell
Event #14 $10,000 World Championship Seven Card Stud – Eric Brooks
Event #15 $1,000 Ladies NL World Championship - Svetlana Gromenkova
Event #16 $2,000 Omaha8 – Andrew Brown
Event #17 $1,500 NL Shootout – Jason Young
Event #18 $5,000 NL Deuce-to-Seven Draw Lowball w/Rebuys - Mike Matusow
Event #19 $1,500 PLO - Vanessa Selbst
Event #20 $2,000 Limit - Daniel Negreanu
Event #21 $5,000 NL Hold'em - Scott Seiver
Event #22 $3,000 H.O.R.S.E. - Jens Voertmann
Event #23 $2,000 NL Hold'em – Blair Hinkle
Event #24 $2,500 Pot-Limit Holdem/PLO - Max Pescatori
Event #25 $10,000 World Championship Heads Up NL Hold'em - Kenny Tran
Event #26 $1,500 Seven Card Razz - Barry Greenstein
After a quick glance at the list of the first 26 bracelet winners, you will recognize several familiar names including friendly faces that the average poker enthusiast instantly knows from televised poker programs.
Perhaps I should also say that 2008 is the year of the "sponsored pro" since there are a significant number of bracelet winners who have sponsorship deals with popular online poker sites. Although PokerStars does not sponsor as many pros as Full Tilt, both Daniel Negreanu and Barry Greenstein are members of Team PokerStars who won bracelets in the past week. Full Tilt Poker pros have won seven bracelets thus far including victories by Nenad Medic, David Singer, Erick Lindgren, Mike Matusow, Jens Voertmann, Max Pescatori, and Kenny Tran.
According to data collected by the World Series of Poker, 20 of the 26 bracelet winners list themselves as either a semi-pro or professional poker player. Even Svetlana Gromenkova, the Ladies champion from New York City, is a professional who has played the tournament circuit for the last couple of years.
2008 is not just the year of the pro because of who won a bracelet. You also have to factor in the quality of players at the final tables. Two weeks into the 2008 WSOP, there have been several monster final tables which is something that had been absent from previous WSOPs. The Event #18 Deuce-to-Seven final table featured a lineup that would instill fear into some of the toughest pros in Las Vegas. That star-studded final table included Jeff Lisandro, Mike Matusow, Tom "DonkeyBomber" Schneider, Erick Lindgren, Barry Greenstein, Tony G, and David Benyamine.
Consider some of the established pros who finished in second place this year. That list includes Andy Bloch, Greg "FBT" Mueller, Ted Forrest, and Jeff Lisandro. And how about the list of young guns who were a runner-up this year? Justin "ZeeJustin" Bonomo, Jeff Williams, Shannon Shorr, and James Mackey all finished in second place.
As I write this article, the final table of Event #28, $5,000 PLO with Rebuys, is about to kick off. You might recognize a few of the players… Johnny Chan, Phil Hellmuth, John Juanda, David Benyamine, Kirill Gerasimov, Phil "OMGClayAiken" Galfond, and Daniel Negreanu. Hellmuth is seeking his 12th bracelet while Johnny Chan is trying to tie to Poker Brat with 11 bracelets.
So why are pros playing much better this year? The obvious answer is that pros have adapted their games to accommodate the larger fields at the WSOP filled with amateurs and hyper-aggressive online players and Scandinavians. It took them a couple of years to adjust and they are back to dominating the game just like they used to before the poker boom.
The evidence is pointing towards the fact that the 2008 WSOP started out as Year of the Pro, but can they continue to win bracelets? Who is next? Chan? Phil Ivey? Jen Harman? Or will Erick Lindgren, Barry Greenstein, or Daniel Negreanu win a second bracelet this year? Stay tuned to find out.