Politics and Poker: Richardson Out -- Now What?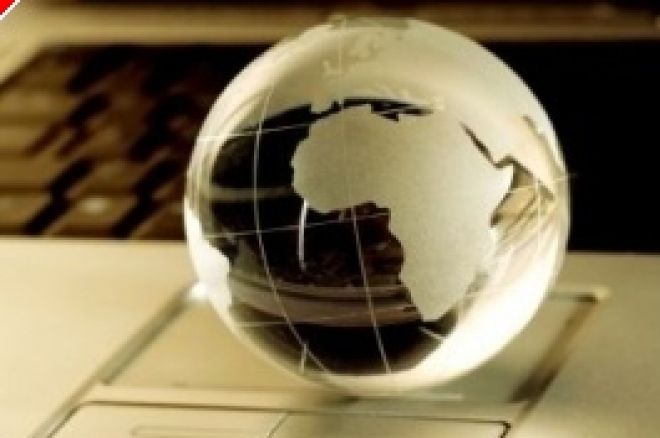 Bill Richardson was widely touted here as the perfect man to sell the incoming President's economic plan and now, poof… he's gone. So, like the fish who have spent much of the Pixar film Finding Nemo trying to escape the aquarium, become successful and then find themselves bobbing in Sydney Harbour inside plastic bags, there is a silence within the Obama Administration akin to that in the movie, where the realization crosses everyone's mind before the fateful final line from above is delivered… no one saw this coming.
Yes, Richardson was being investigated but everyone expects him to get off. Yes he would probably be exonerated, but Team Obama could not afford another distraction what with Israel and Hamas, the Blagojevich and Burris drama over Obama's former seat, and Harry Reid and Nancy Pelosi behaving as if the Democrats lost and need to ask permission of the Republicans for anything derailing Obama's economic stimulus program.
New Mexico has election control issues. It and Arizona can at times make Chicagoland look like a walk in the park. Talking with campaign insiders, they are all caught a bit flat-footed this week. On the one hand Richardson had to go, and on the other, who now takes his place? The hope was for a complete Cabinet, seated and confirmed by January 20th, ready on Day 1. Now one of the most important pieces of the economic team, the guy focused on the top line has to wait, and so may be we who follow the gaming industry.
That means states that are bleeding red ink could move with alacrity to generate revenue and regulate gaming inside their borders. And this leads us to the reintroduction of hostilities in one of the oldest struggles we have. The South has risen again and it's now filled with Bible-belt, right-wing nuts itchin' for a fight and ogling over Queen Sarah (Palin) as their Saviour.
While the US Civil War ended almost a century and a half ago, as we saw in the recent auto bailout fight, the rise of the South's manufacturing fortunes meant an almost too real re-enactment on Capitol Hill. The South, home to non-union Nissan, Toyota, BMW and Volkswagen, has risen again through tax benefits given to attract those foreign automakers. It is now protecting itself against inefficient and unionized automakers to the north, Detroit's big three, and doing everything it can to stop those firms from getting a tax bailout.
That just days ago General Motors and the new $40,000 Volt were featured on NBC's "Today Show" means a bit of a fight is underway from the TARP-rich north. ["TARP" is the Troubled Assets Relief Program, which oversees the US government's massive bailout of the US financial, and now auto, sectors.] The party of Herbert Hoover, though, is living up to its namesake, willing to take one in ten US jobs down to save their bit of turf, despite the global auto buying depression.
And the same is brewing in the world of online gaming as California and Kentucky – okay, California is a borderline "North" state for this example, since they were barely even founded during the last round of "unpleasantness" — have each tried to stake a claim for controlling online gaming in their state.
The difference being, the North wants to control and regulate it whilst the Bible Belt South wants to shut down dat demon gamblin'. Kentucky is a frightfully scary situation because if gambling concerns win, it is never "game over" with this group. They will find a peripheral way to get to their goal and it could become as difficult and regulated as a "matter of conscience," as abortion or contraception has become in the medical profession, under outgoing Bush Administration rules changes.
Too, we learned last week that the American Gaming Association is just as undecided as ever on the issue of the repeal of UIGEA and legalisation of online gaming betting as before. The state of the industry is growing increasingly tenuous and land-based casino operators are very worried as the US's national unemployment figures reached 7.2%.
Some AGA members may push for legalization on their own and not wait for the association to become "unified". Harrah's seems intent to go it alone in pressing for Internet gambling regulation during the 111th Congress, but they are one of many and it strikes me as odd that not every casino would be looking to generate revenue online as well in these tough times.
While we were buoyed at G2E, when Frank Fahrenkopf, the CEO of the American Gaming Association spoke, he said his members would discuss UIGEA at their December board meeting. There was no change in attitude and indeed the fastest way to kill something is to ignore it.
So we are almost back to where we were just after the election two months ago when my call to Barney Frank's office was greeted with guffaws. It's not on the Obama radar screen.
Now what?
Editor's note: Contributing columnist Denis Campbell brings an independent and experienced eye to poker's political scene. Campbell has worked closely in the past with former Cabinet Secretaries in the Carter and Clinton administrations, Ambassadors and members of Congress. He offers commentary on US and UK politics for the BBC and Huffington Post. Here, Denis offers his insights on matters affecting <a href=https://www.pokernews.com/>poker</a>. Denis' views do not necessarily reflect those of <a href=https://www.pokernews.com/>PokerNews</a>.