Online Poker Weekend: Seven-way Chop in PokerStars Sunday Million Special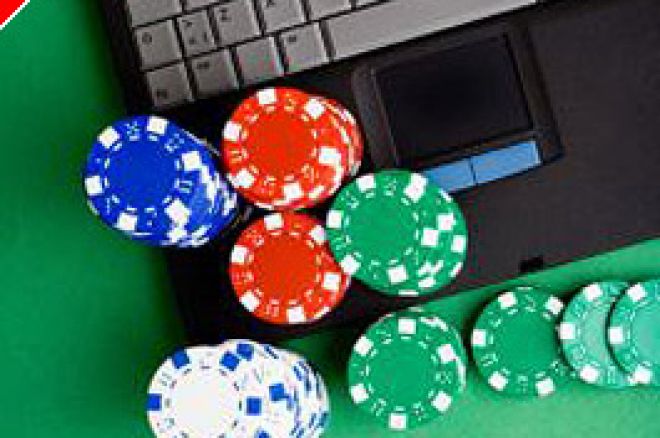 PokerStars held a special Sunday Million Special this weekend in celebration of their 25-billionth dealt hand (the ongoing "25 Billion Bash"). The Sunday Million's guarantee was upped to $2.5 million and the tournament as a result drew 13,267 entrants for a total prize pool of $2,653,400. Ultimately, a seven-way chop early in the final guaranteed six-figure paydays for all involved, with dominating chip leader Ferl0k going on to win the event.
These were the players and chip counts as the final table began:
Ferl0k - 37,996,441
Jay094 - 17,696,676
pokthemonkey - 16,964,770
GreenEyes017 - 14,769,480
TakenItEasy2 - 13,284,072
aurora446 - 8,190,098
Somal - 8,141,332
DaMith - 7,790,429
A6540 - 7,836,702
Eliminated from the final table first was DaMith, at the 250,000/500,000/50,000 level. DaMith got it all in with pocket queens, but ran into aurora446's pocket kings. The board didn't bring any help for DaMith, who finished in ninth place for $18,573.80. Jay094 went out at 300,000/600,000/60,000. Soon after, Jay094 was all in for his last 6,155,344 with
against pokthemonkey's
. The board came
and Jay094 was out in eight place for $29,187.40. The remaining seven players discussed a deal and eventually reached an agreement. Each was guaranteed the following, with $30,000 left for the eventual winner (per Stars rules):
Ferl0k - $199,686.13
aurora446 - $126,987.04
TakenItEasy2 - $120,811.78
pokthemonkey - $115,000.79
Somal - $114,755.14
GreenEyes017 - $101,281.68
A6540 - $100,001.60
A6540 went out in seventh place, at 400,000/800,000/80,000. A6540 shoved for 12,493,403 with
from middle position, and was called by GreenEyes017 in the big blind with
. The board rolled out
and A6540 took home $100,001.60. The next to exit was aurora446, at 500,000/1,000,000/100,000. When the chips went in, Pokthemonkey held
to aurora446's
. The board did not improve either player's hand as aurora446 fell in sixth place for $126,987.04.
TakenItEasy2 busted shortly thereafter. GreenEyes017 shoved from the button with the bigger stack, and TakenItEasy2 called all in from the big blind for 10,343,780 with
. GreenEyes017 held
and won the hand as the board ran out
. TakenItEasy2 took home $120,811.78 for fifth place.
Somal departed at 600,000/1,200,000/120,000. GreenEyes017 min-raised to 2,400,000 on the button and Somal shoved from the small blind for 15,785,416 with
. GreenEyes017 called with
and won the hand when the board ran out
. Somal's fourth-place finish earned $114,755.14. GreenEyes017, however, couldn't hold those chips. During the 700,000/1,400,000/140,000 level, Ferl0k raised to 420,000 from the button and GreenEyes017 went all in from the big blind for 14,394,850 with
. Ferl0k called and tabled
. The board came
and GreenEyes017 exited in third with $101,281.68.
The chip counts to start heads-up play:
Ferl0k - 88,124,312
pokthemonkey - 44,545,688
Ferl0k took it down at 1,000,000/2,000,000/200,000. Pokthemonkey min-raised to 4,000,000 and Ferl0k re-raised to 8,000,000, which pokthemonkey called. The flop came
and Ferl0k check-called pokthmonkey's 8,000,000 bet. The
hit the turn and both players checked. The
landed on the river and Ferl0k checked. Pokthemonkey shoved for 20,618,064 on a bluff with
, and Ferl0k called instantly with
for the nut flush. For the second-place showing, pokthemonkey took home $115,000.79. Ferl0k claimed the win in the PokerStars Sunday Million Special, along with $229,686.13.
Final Results:
*1. Ferl0k - $229,686.13
*2. pokthemonkey - $115,000.79
*3. GreenEyes017 - $101,281.68
*4. Somal - $114,755.14
*5. TakenItEasy2 - $120,811.78
*6. aurora446 - $126,987.04
*7. A6540 - $100,001.60
8. Jay094 - $29,187.40
9. DaMith - $18,573.80
* - seven-way deal with $30,000 for the winner
Other Sunday Results:
Stars Sunday Warmup ($750,000 guaranteed)
1. Mug 1515 - $156,875
2. oscarleon - $106,875
3. Patrolman35 - $71,875
4. varbut - $59,375
5. wandsworth - $46,875
6. philipoo - $34,375
7. OllowainTim - $22,500
8. pierrott77 - $15,000
9. chuck2003 - $8,750
Buy-in: $200+15
Prize Pool: $1,250,000 (included $1,800 overlay)
Entrants: 6,241
Other Notables: David "GRinDer444" Redlin (20th, $2,500), Luca Pagano (28th, $2,250), Nick "FU_15" Maimone (43rd, $2,125), Tony "DrunkPPlaya" Gargano (45th, $2,125)
Stars Sunday 500 ($500,000 guaranteed)
1. PearlHammer - $104,902.60
2. catostar - $75,885.75
3. parksy1066 - $58,150
4. puntnko - $43,612.50
5. mrvogt - $30,528.75
6. PurpleHazze - $24,713.75
7. mojave14 - $18,898.75
8. aLFiosNob - $13,083.75
9. Raccagoesmad - $8,141
Buy-in: $500+30
Prize Pool: $581,500
Entrants: 1,163
Other Notables: Chris "Genius28" Clark (15th, $4,361.25), Jordan "scarface_79" Smith (34th, $1,511.90), Nick "FU_15" Maimone (41st, $1,279.30), Dan "Wretchy" Martin (49th, $1,163), Rayan "rkruok" Nathan (50th, $1,163)
Bodog $100,000 Guaranteed
1. Jon "PearlJammer" Turner - $23,600
2. bwalk - $13,600
3. VThokie09 - $9,100
4. A_Webb_13 - $7,000
5. superroger47 - $5,700
6. guero1 - $4,500
7. triplehurdle - $3,300
8. pugmeister - $2,200
9. SBoarder1620 - $1,300
Buy-in: $100+9
Prize Pool: $100,000 (included $34,300 overlay)
Entrants: 657