Online Poker Weekend: 'THE_ALPACA' Chops, Wins Stars Sunday Million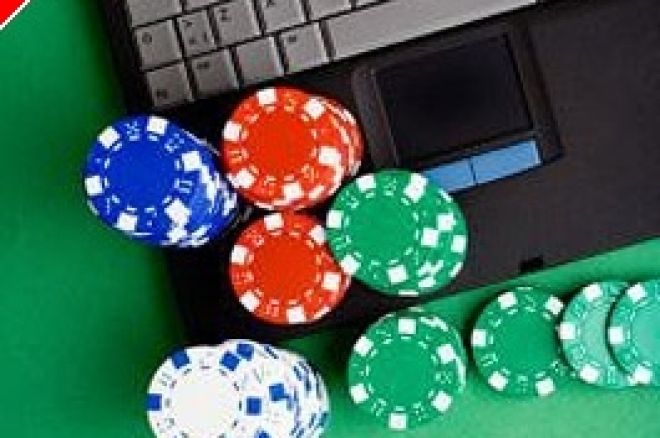 The PokerStars Sunday Million put up strong numbers this weekend as 8,748 entrants created a total prize pool of $1,749,600. Notable showings included those of Luke "Bdbeatslayer" Vrabel in 12th place ($8,748), wmmcl in 24th ($3,499.20), hansou in 26th place ($3,499.20), Alex "PrinceTendee" Smith in 40th ($2,974.32) and Brent "usourcek" Hanks in 48th ($2,799.36). The chip counts starting the final table were as follows:
cannibal23 – 22,212,339
THE_ALPACA – 12,761,002
sln112 – 13,073,692
crminalface – 12,847,901
Matt "ADZ124″ Marafioti – 8,699,484
gimmedat717 – 5,494,416
Julian "hartwith" Adamson – 4,412,884
$uBzEr0-AK – 4,211,890
mozitas – 1,766,392
Mozitas was bounced from the final table at the 150,000/300,000/30,000 level. Under the gun ,crminalface limped in and mozitas shoved for 1,016,392 from middle position with
. Action folded back to crminalface who called with
. The board ran out
and mozitas busted in ninth place for $12,247.20. The next to depart was cannibal23, at 250,000/500,000/50,000. From middle position, cannibal23 shipped it in for 7,124,239 with
. THE_ALPACA isolated from the small blind with
and won the hand when the board delivered
. The eighth-place finish earned cannibal23 $20,120.40. Just before the end of the level sln112 joined the rail, too. Under the gun sln112 went all in for 4,937,923 with
and Matt "ADZ124″ Marafioti called out of the big blind with
. They both hit the
flop, but Marafioti was miles ahead. The turn and river came
and that ended sln112's run in seventh place for $30,618.
The remaining six players requested to look at the numbers for a chip-count chop. They each agreed to the numbers and were guaranteed the following amounts, with the winner to receive an additional $30,000:
THE_ALPACA – $144,501.47
Matt "ADZ124″ Marafioti – $107,432.21
Julian "hartwith" Adamson - $99,707.25
gimmedat717 - $96,688.08
crminalface - $87,389.30
$uBzEr0-AK - $69,581.45
At 300,000/600,000/60,000, crminalface went to the rail. THE_ALPACA opened to 1,500,000 in the cutoff and crminalface called from the small blind. The flop came
and crminalface shoved for 8,797,684. THE_ALPACA called with
and led crminalface's
. The turn and river blanked, and crminalface took home $87,389.30 for sixth place. Gimmedat717 went out later in the level after losing many chips with
to Julian "hartwith" Adamson who held
and connected with a
board. Gimmedat717 fell a few hands later in fifth for $96,688.08.
Matt "ADZ124″ Marafioti was felted at 400,000/800,000/80,000. From the small blind, THE_ALPACA shoved with the big stack holding
and Marafioti called all in for 8,558,111 with
. The board came
and Matt Marafioti was out in fourth for $107,432.21. $uBzEr0-AK bowed out after shoving for 7,117,560 on the button with
. Julian "hartwith" Adamson found
in the small blind and called. The board rolled out
and $uBzEr0-AK collected $69,581.46 for third.
The chip counts at the start of heads-up play:
THE_ALPACA – 53,393,471
Julian "hartwith" Adamson – 34,086,529
Julian Adamson briefly took the lead, but THE_ALPACA emerged with the win. In the final hand, THE_ALPACA limped in and Adamson shoved for 14,146,116 with
. Unfortunately for Adamson, THE_ALPACA called and tabled
. The board came
and Julian "hartwith" Adamson finished as the runner-up, earning $99,707.25. THE_ALPACA's win in the Stars Sunday Million was worth $174,501.47.
Final Results:
1. THE_ALPACA - $174,501.47
2. Julian "hartwith" Adamson - $99,707.25
3. $uBzEr0-AK - $69,581.45
4. Matt "ADZ124″ Marafioti – $107,432.21
5. gimmedat717 - $96,688.08
6. crminalface - $87,389.30
7. sln112 - $30,618
8. cannibal23 - $20,120.40
9. mozitas - $12,147.20
Other Sunday Results
PokerStars Sunday Warmup ($750,000 guaranteed)
1. Watte - $113,365.20
2. Big4aday - $79,092
3. kamizen - $52,728
4. cballs25 - $43,940
5. pro-tilt77 - $35,152
6. Anthony "D1rtyR1v3r" Nardi - $26,364
7. KrownKickin - $17,576
8. bergeroo - $10,985
9. wynnkid - $7,118.28
Buy-in: $200+15
Prize Pool: $878,800
Entrants: 4,394
Other Notables: Kevin "BeLOWaBOVe" Saul (19th, $1,845.48), Brian "SNo0oWMAN" Hawkins (23rd, $1,845.48), Alex "AK87" Kim (69th, $1,406.08), Steven "PiKappRaider" Burkholder (74th, $1,318.20)
PokerStars Sunday 500 ($500,000 guaranteed)
1. KevBoyStar - $108,450
2. Bobbyfi - $78,325
3. kbthekid19 - $60,250
4. Adam "akat11" Katz - $45,187.50
5. Gordon "holla@yoboy" Vayo - $31,631.25
6. troster16 - $25,606.25
7. Antoshka - $19,581.25
8. Jagz7 - $13,556.25
9. tbt4563 - $8,435
Buy-in: $500+30
Prize Pool: $602,500
Entrants: 1,205
Other Notables: Matt "ADZ124" Marafioti (13th, $4,518.75), David "malicious222" Randall (20th, $2,108.75), Anthony "holdplz" Spinella (26th, $2,108.75), Shaun "shaundeeb" Deeb 30th ($1,325.50), Eric "sheets" Haber (34th, $1,325.50), Jon "PearlJammer" Turner (36th, $1,325.50)
Full Tilt Sunday Mulligan
1. Matt Vengrin - $61,600
2. macqueen56 - $39,200
3. The2Kid2 - $28,350
4. changeover - $22,750
5. mcnutz21 - $17,164
6. Connor "negroblanco" Drinan - $12,600
7. barcs69 - $8,120
8. max_pot - $5,880
9. ZENFUL - $4,200
Buy-in: $200+16
Prize Pool: $280,000
Entrants: 1,400
Other Notables: Ben "1Mastermind" Chen (12th, $2,380), Alex "AJKHoosier1" Kamberis (13th, $1,736), Frank "gator93" Hernandez (14th, $1,736), Garrett "GBecks" Beckman (15th, $1,736), Matt "MattSuspect" Molinari (21st, $966), Tony "DrunkPPlaya" Gargano (23rd, $966), I Pay Ur Rent (26th, $966)
Bodog $100,000 Guaranteed
1. yoda lover - $23,600
2. vinnyb9 - $13,600
3. Nate Avenson - $9,100
4. 1_ALL_DAY_1 - $7,000
5. narf - $5,700
6. Bevos_Nuts - $4,500
7. kingpin0023 - $3,300
8. David "The Maven" Chicotsky - $2,200
9. redman7027 - $1,300
Buy-in: $100+9
Prize Pool: $100,000 (included $29,800 overlay)
Entrants: 702