Women's Poker Spotlight: Betfred Ladies Poker Tour Returns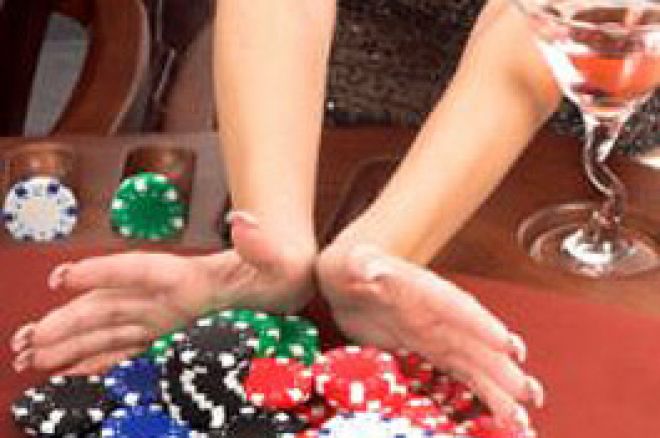 Betfred.com announced last week that they are continuing their support of women's poker with the launch of the third season of the Betfred Ladies Poker Tour. The tour will cover eight legs, starting April 18th at the Alea Casino in Leeds, UK then dipping down to Caesars Lounge in Calahonda, Spain and finally ending in London on November 7th.
The Betfred Ladies Poker Tour is the UK's only all-female poker tour and is looking to be bigger and better than ever. Averaging 60-100 players per leg, the tour continues to grow as more and more women in the UK and across Europe venture to the casinos to learn and excel in poker "We are delighted with the success of the Betfred Ladies Poker Tour in its first two years and we are sure it will continue to go from strength to strength," said Jon Wildes, the PR Manager for Betfred Ladies Poker Tour. "It was an innovative project that has been warmly received by lady poker players throughout the British Isles and we have been thrilled at both the competitiveness and the quality of play on the tour."
Betfred continues to add incentive to the tour: £1,500 will be added to the prize pool of each £110-entry leg. The winner of each of the eight legs of the tour will move on to a 10-person final table on November 21st. Leg winners will be joined by the leader board winner and an online qualifier. £5,000 is added to the final-table prize pool with the winner walking away with a £20,000 sponsorship package for 2010 from Betfred. The sponsorship package awarded to the winner of the tour consists of tournament buy-ins and a chance to represent Betfred as their Ladies Poker Ambassador.
Those who are looking for a walk in the park at a women's-only event have one obstacle… Lynne Beaumont. Beaumont has won the Betfred Ladies Poker Tour two years in a row and is ready, willing and certainly able to win for a third time. The self-proclaimed former "jack of all trades" has performed well since 2007. She has amassed more than 20 cashes and to date has won more than £50,000 in prize money in mixed as well as ladies-only tournaments. "Lynne Beaumont has proven herself a truly exceptional champion with her back-to-back victories," stated Wildes.
The 2009 Betfred Ladies Poker Tour schedule:
April 18 — Leeds, Alea Casino
May 9 — Scarborough, The Opera House
June 6 — Sheffield, Napoleons Owlerton
July 4 — Swansea, Aspers
August 8 — Stockport, Casino36
September 5 — Birmingham, The Broadway
October 3 — Calahonda, Spain, Caesars Lounge
November 7 — London, The Western Club