Everest Poker Announces $1 Million Match WSOP Promotion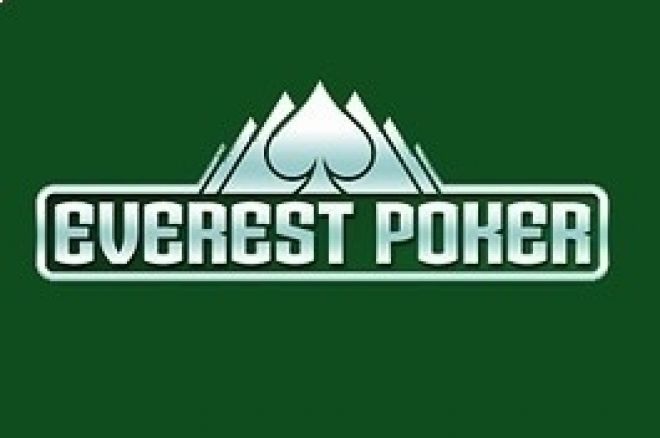 The online poker site Everest Poker has come up with a unique promotion that stands to benefit all players who qualify for the 2009 World Series of Poker Main Event via the site. Everest will be tracking the progress of all players who qualify for the WSOP Main Event through the site, totaling the winnings of those who cash. Whatever that figure turns out to be, Everest will then match that total up to $1 million, redistributing the amount evenly among all of the players who qualified for the Main Event via the site.
The promotion, called the $1 Million Match, means that all players who qualify via Everest have a chance to make some extra money, even if they are knocked out early on Day 1. For example, if 100 players were to earn their WSOP Main Event seats through Everest, and among those a dozen players cashed for a combined total of $500,000, Everest would then match that $500,000 by awarding each of the 100 players $5,000 each.
According to Sondre Wasses, Nordic Regional Manager of Everest Gaming, the site made an effort last year — the site's first year as a WSOP official sponsor — to encourage more European players to go to the World Series. "This year," says Wasses, "we want to reward that loyalty by offering a knock-out reason to qualify with us. This bonus gives everybody hope of winning something even if they are out early." An extra benefit, says Wasses, will be "an added sense of camaraderie to all those [who] qualified with us."
There are many ways to qualify for the WSOP via Everest poker, some for as little as $3. Check out Everest Poker for information about the Steps sit-'n'-gos and other scheduled tournaments. [Note: Promotion not available to US residents.]
Get Your Party Poker Bonus Code on PokerNews.com - Be sure to enter the Party Poker bonus code when registering a new account on PartyPoker.com