Harrah's, Everest Poker Agree to WSOP Table-Felt Sponsorship Pact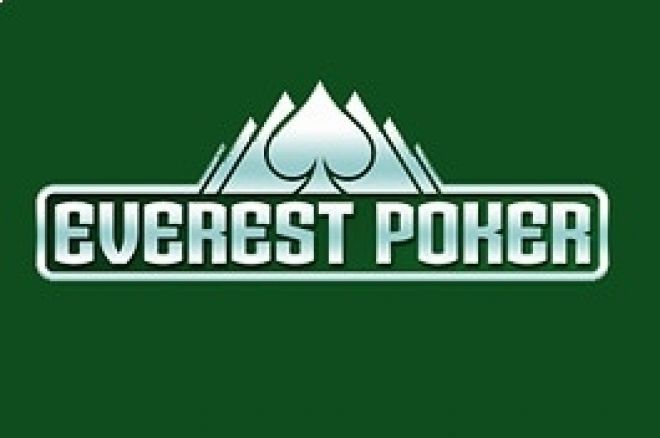 Everest Poker has announced this week a new agreement with Harrah's Entertainment, Inc. that strengthens the European poker site's presence as part of the World Series of Poker, beginning with summer's events. The multi-year deal includes satellite tournament rights and strategic brand placement at the WSOP, which includes the prime piece of marketing real estate upon which action flops are dealt, including, for the first time in any agreement, the WSOP's feature table.
The agreement with Harrah's will afford Everest Poker the opportunity to reach a worldwide audience of approximately 200 million people. It also will give Everest's large contingent of European-based players more opportunities to qualify for a WSOP event.
"We are thrilled with this deal, as it will allow us to leverage our access to the WSOP to give our European players the best chance possible to compete at — and win — WSOP events in Las Vegas," said Jennifer Joyce, vice president of marketing for Everest Poker.
"We have always strived to make poker as accessible as possible to everybody, not just the elite few," Joyce added. "The WSOP is the true global standard for poker giving pros a chance at history, and amateur players the chance to fulfill their dreams by rubbing shoulders with the legends. Our goal is to see a European win the Main Event."
Ty Stewart, WSOP director of marketing, sponsorship and licensing, said the WSOP was "excited to welcome Everest Poker to the World Series of Poker family." Added Stewart, "Through this agreement, Everest Poker is now literally in the center of the poker universe."
Everest Poker's official satellite rights allows it the chance to offer players several ways to win their seat into WSOP events, and choose the ones in which they wish to participate. Among the many WSOP qualifiers at Everest are Monday night tournaments that guarantee a $13,000 WSOP package ($500+$30 entry); Wednesday night tourneys that guarantee a $7,500 WSOP package ($200+$15); Friday tournaments that award a $3,500 WSOP prize; and Saturday satellites ($22+$2, $5.50 rebuys) for WSOP packages. Also upcoming are a 20-seat guarantee tournament June 8 ($1,000+$50, $11+$1 satellites also available), and a women's-only tournament May 18 that will send five players to the women's WSOP championship.