From the Poker Vaults: Layne Flack, Part 2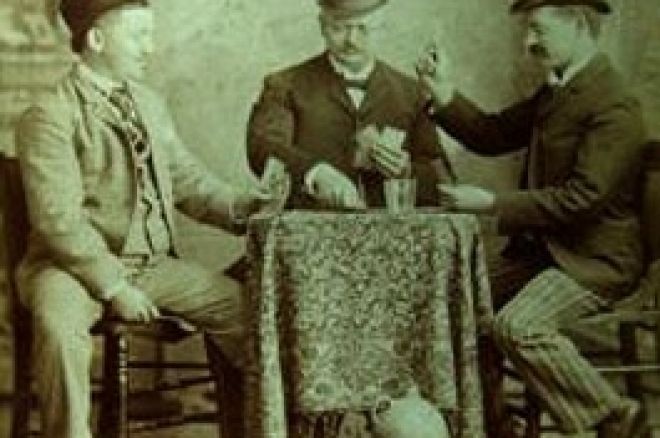 [Editor's note: Part 1 of this two-part look at Layne Flack's tribulations in the poker world is available here.]
After hitting rock bottom in 2005 and 2006, Layne Flack committed himself to getting his life back on track. He stopped drinking at the poker table. He separated himself from some of his old friends. He took on the services of a life coach. He started taking more vacations. And slowly, things started to get better. But amid all this self-improvement there still came occasional periods of self-recrimination. Feeling depressed in November, 2007, he called Phil Hellmuth, who advised him to get on a plane and fly directly to Palo Alto.
Flack stayed with Hellmuth for an entire week. They sat on the floor for a Stanford basketball game. They enjoyed sideline passes at a Cal-USC football game. They played in a foursome with a professional golfer. This is how Hellmuth rolls, and Flack certainly enjoyed the pampering, but he seemed even more enthralled by the serenity of life in the slow lane.
"We had some VIP stuff going on," said Hellmuth, "but we also had some chill stuff going on, just hanging out with my family and my kids. What he saw when he was up here was a lot of my regular life, like picking my kids up from school. I think he appreciated the slow stuff more."
Flack left feeling rejuvenated, but upon his return to Las Vegas he discovered that his house had been broken into and everything had been stolen. After talking it over with Hellmuth, Flack decided to turn a potentially negative event into a positive one, embracing the opportunity for a fresh start. For the next six months, he lived without a computer and a television, a decision that brought a handsome reward.
"I was able to keep myself socially active," said Flack. "I had to get up and do things every single day. I used to sit at home and play poker online and watch TV, but because I had nothing at my house it forced me to go do things."
Surrounding himself with people instead of gadgets was good for Flack's psyche. He is by nature a gregarious person, always talking and laughing at the table. As his spirits rose, his game began to return to the level where it had once been, although his results didn't immediately reflect it.
"I staked him in February, March, April, May [2008], and he was close in a lot of tournaments," said Hellmuth. "I can't tell you the number of times they were paying 18 and he finished 20th. He was down there a lot." Ironically, Flack's comeback was hindered somewhat by his sobriety. As Hellmuth put it, "He has to learn how to win when he's sober."
Flack was also dealing with a lack of self-confidence. "When I came out early, I took the world by storm," he said. "I didn't see the bad side, so poker was easy. Once you see the bad side, that gets imprinted on your brain when you're playing the next tournament. It's like, 'Uh-oh, this might happen again.' Once you've seen a lot of bad beats, you become gun shy. It's hard to keep firing bullets when you've shot a lot of blanks."
His play began to show marked improvement towards the end of 2007 when he made two final tables at the Doyle Brunson Five Diamond World Poker Classic. Entering the 2008 World Series of Poker, he was as confident as he'd been back in 2003. He went deep in several tournaments, yet still failed to cash. Then came the $1,500 Pot-Limit Omaha with Rebuys event.
At the end of the tournament's first day Flack was in seventh place with $189,500, but because of his free-wheeling ways during the rebuy period he needed to finish 12th or better to actually make any money. With two tables left he joked about his self-imposed handicap. "Everyone's a winner here but me, right?"
Fittingly, he was the one who knocked out Francisco Azares in 13th place, guaranteeing himself a net profit. Suddenly, he seemed like his old self again, smiling and cracking jokes with his good friend Ted Forrest, who was still alive at the other table. It seemed apt that Forrest should get a firsthand look at Flack's return to the spotlight, for Forrest had served as a mentor and a friend for much of Flack's career. In fact, Flack lived at Forrest's house for several years, during which time he soaked up as much as he could learn about the game and life in general.
"Ted Forrest has helped my game probably the most and doesn't know it," Flack said. "Ted taught me a lot of things about life that he doesn't know he did, just from me watching him."
A heads-up battle between the two would have been fascinating to watch, but soon after they took their seats at the final table they started heading in opposite directions, Flack up and Forrest down. After the first hour Flack had vaulted from fifth place to first, and just a few hours later Forrest was gone.
Amassing a commanding chip lead, Flack knocked out Dario Alioto and Jacobo Fernandez to get heads-up with Daniel Makowsky. Even though he had a 6:1 chip lead over Makowsky, Flack wasn't taking anything for granted. "In '05 I had a three-and-a-half to one chip lead going into heads-up in a pot-limit hold'em tournament and lost to a novice player, so it's never over in your head. But I was pretty confident going in."
It only took Flack five hands to eliminate his opponent. He won $577,725, the biggest payday of his career, as well as his sixth gold bracelet, elevating him into elite company. Only ten players in World Series history have won six or more bracelets. But for Flack the bracelet was more than a measure of his poker skills; it represented a new beginning.
"This one took a lot of work," he admitted. "I believe in my heart and my mind that I really earned this one because I worked harder for this World Series than I have for any World Series in my life. I don't feel like I've been playing poker for the last three years. I mean, I was there, but I don't think I was really playing. I have a much better handle on things now."
While that might have been true at the time, Flack's grip would soon prove as tenuous as it had been throughout his career. Just prior to the start of the 2009 NBC Heads-Up Championship, the Las Vegas metro police charged Flack with speeding, failing to yield to an emergency vehicle, and driving under the influence. [Flack issued a statement on the day following the incident disputing some of the details of the arrest.] His arrest, when combined with his display of public drunkenness at the $50,000 HORSE event at the 2008 WSOP, make it appear as if he has reclaimed his seat on the rollercoaster he has been riding for much of his adult life. Where that ride ends nobody knows.
Storms Reback co-wrote All In: The (Almost) Entirely True Story of the World Series of Poker, and collaborated with Sam Farha on Farha on Omaha: Expert Strategy for Beating Cash Games and Tournaments. His column on some of the bright moments in poker history appears weekly at PokerNews.com.
If you're looking for a PokerStars Marketing Bonus Code you can find it on PokerNews.com - the number one source for everything poker on the internet.