California Casinos Sued Over Bad-beat Jackpot Rules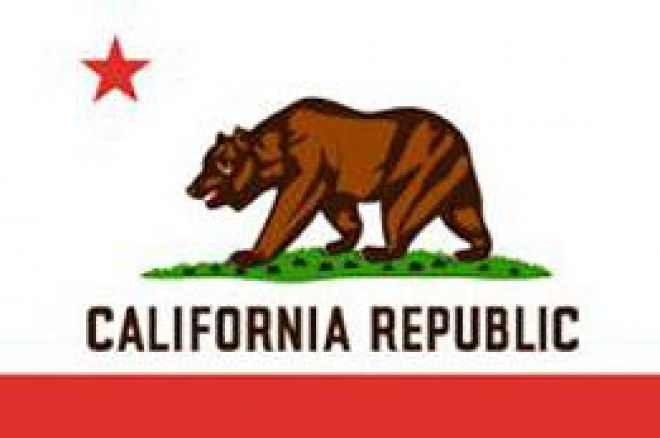 Two Los Angeles poker players are suing local casinos, protesting that the casinos' poker rooms have engaged in "false advertising" for their bad beat jackpots. Jeff Kim and Dennis Chae have named five California casinos in their lawsuit, alleging the casinos denied them the chance to play for the special jackpots without first paying a fee, contrary to the casinos' advertising and California lottery law. All five of the casinos named in the suit – The Bicycle Club, Hollywood Park, Commerce, Hawaiian Gardens, and Hustler – are based in the greater Los Angeles area.
Poker is classified as a game of skill in California and is therefore permitted, but the luck-based bad beat jackpots may be another matter. In 2005, California casinos were officially put on notice by then- Attorney General Bill Lockyer, who warned that the bad beat jackpots were in violation of state law and considered illegal "lotteries" unless players were given the opportunity to win the jackpots without paying any fees whatsoever. Traditionally, bad beat jackpots have always been funded by a jackpot drop, usually $1 taken out of every pot played, and according to California law this extra $1 rake amounts to a fee. To comply with state law, California card rooms have advertised the bad beat jackpots as having "no purchase necessary" for a chance to win. But the plaintiffs are claiming that the five casinos named in the suit denied them the opportunity to compete for the jackpots unless they played at tables where the $1 jackpot drop is taken. The lawsuit alleges that "a free alternative means to enter the jackpot promotion was advertised, but not provided."
The popular bad beat jackpots, which are entirely funded by the extra rake, act as a sort of consolation prize for poker players who lose with premium hands, such as aces full or better. The bad beat prize money often swells up to thousands or even tens of thousands of dollars, usually far in excess of the actual pot that was lost. Whenever the jackpot does get especially high, it's not unusual to see poker tables at that card room fill up with players hoping to hit a big payday by losing with a big hand.
The defendants claim that their action, filed in Los Angeles County Superior Court, could become a class-action lawsuit, as it names "tens of thousands" of California poker players who have been charged a jackpot drop as potential co-plaintiffs. If it does achieve class-action status, the lawsuit could become an extremely expensive headache for California casinos, possibly costing them millions of dollars at a time when, due to the economic recession, they can ill afford to cough up that kind of money. Moreover, the lawsuit is asking for the bad beat jackpots to be forcibly shut down.
In response to the lawsuit, Haig Kelegian, managing general partner of the Bicycle Casino, insisted that any player in the Bike's poker room can play at tables where the $1 jackpot drop is not taken, simply by asking. Kelegian was unimpressed with the plaintiffs' claims, stating, "They're just doing this to try to figure out a way to sue somebody."
Check out our PokerStars bonus codes and join the action on PokerStars.com