Minnesota Orders ISPs to Censor Online Gambling Sites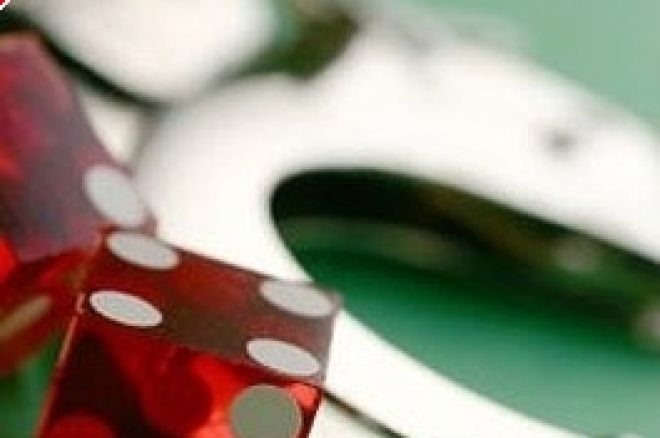 Officials of the Minnesota Alcohol and Gambling Enforcement Division (AGED) on Monday issued an order to eleven Internet service providers serving the state, demanding that these ISPs block access by Minnesotans to approximately 200 sites connected to online gambling. The official notice to the ISPs was accompanied by a press release announcing the order, which included a warning sounded against both internet gambling sites and Minnesota residents desiring to visit the sites. The list of sites has not yet been made public.
The order served upon the ISPs cited the United States' federal Interstate Wire Act of 1961 as the basis for the action, a law created to ban the transmission of sports bets over telephones. AGED's interpretation of the Wire Act in issuing the order was touted as the "first attempt by a state to employ this federal statute to restrict access to online gambling sites." Later US laws such as the Interstate Horseracing Act of 1978 and the 2006 Unlawful Internet Gambling Enforcement Act were built upon the Wire Act, though these laws' reach beyond sportsbetting has never been affirmed in court.
These are the eleven ISPs ordered to block access to Minnesota residents:
AT&T Internet Services, San Antonio, TX
Charter Communications, St. Louis, MO
Comcast Cable, Moorestown, NJ
Direct TV, Los Angeles, CA
Dish Network, Englewood, CO
Embarq, Overland Park, KS
Sprint/Nextel, Overland Park, KS
Frontier Communications, Stamford, CT
Qwest, Denver, CO
Verizon Wireless, Bedminster, NJ
Wildblue Communications, Greenwood Village, CO
A spokesperson for Comcast stated that the order was under legal review, but the company offered no official comment. Each of the eleven companies faces an implied threat by Minnesota officials to block access within two to three weeks, as "issues of non-compliance will be referred to the Federal Communications Commission (FCC)." The AGED order also included phone numbers for many of the to-be-censored sites, demanding that access to these phone numbers also be turned off throughout the state. "For more than two decades," noted the AGED press release, "telecoms have shut down telephone numbers at the request of law enforcement agencies when believed to be involved in illegal activities, such as sports book-making telephone numbers."
The Minnesota press release also included the blanket (and false) declaration that "Online gambling is illegal in all U.S. states," despite several US states offering, online, both lottery and pari-mutuel betting services. The 2006 UIGEA has already caused unintended bank-processing problems regarding sales of lottery tickets and the coding of such transactions.
Response to the Minnesota order was swift and harsh, despite the uncertain presence of any poker sites on the as-yet-unpublished list. The poker players Alliance issued a release on Wednesday afternoon condemning the Minnesota action. The PPA statement, issued through Minnesota State PPA Director Matt Werden, read as follows:
Matt Werden, the Minnesota state director of the Poker Players Alliance, the leading poker grassroots advocacy group with more than one million members nationwide, and more than 21,000 in Minnesota, today issued the following statement following the press announcement by the Minnesota Department of Public Safety that they are attempting to block citizens from accessing any commercial gambling sites, including online poker sites.

"This isn't simply a heavy-handed tactic by the government; this is a clear misrepresentation of federal law, as well as Minnesota law, used in an unprecedented way to try and censor the Internet. I don't know what U.S. Code they're reading, but it is not illegal to play this great American pastime online, and we're calling their bluff.

"The fact is, online poker is not illegal, it's not criminal, and it cannot be forcibly blocked by a state authority looking to score some political points. What are they going to do when this fails, ban poker books and burn our players at the stake?

"We see headlines like this coming from communist China but never expect that it could happen here in Minnesota. The good news is groups like the Poker Players Alliance are here to protect the rights of poker players and set the record straight when government reaches too far. But this is more than just protecting poker - this is about keeping the internet free of censorship and ensuring that law abiding citizens can enjoy a game of Texas Hold 'Em in the comfort of their own home, whether it's online or with a group of friends.

"The PPA will take any action necessary to make sure our members and the general public are aware of these oppressive and illegal actions, and to make sure the game of poker - in all its forms - is protected in the state of Minnesota."

While reminiscent of the effort by the Commonwealth of Kentucky to seize Internet domains accessible to Kentucky residents (which was overruled in court but remains under appeal), the Minnesota effort takes a different approach and is likely to see its own day in the judicial system. PokerNews will provide continuing developments on this breaking story.
Check out our PokerStars bonus codes and join the action on PokerStars.com