WSOP Circuit New Orleans, Day 2: Gaspard Leads Final Table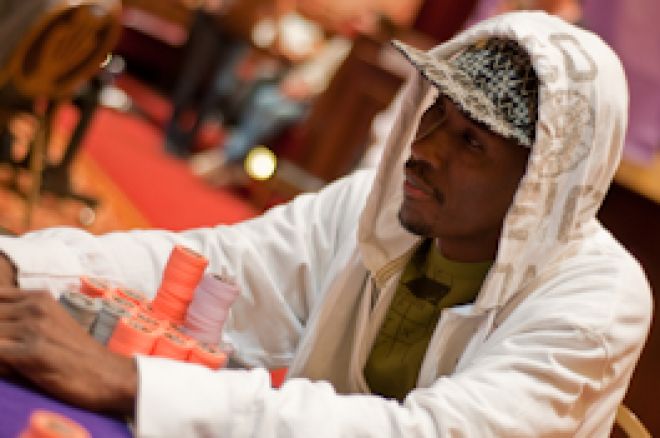 The second day of play of the $5,150 buy-in Championship Event at the World Series of Poker Circuit Event at New Orleans, Louisiana concluded Tuesday evening with Jean Gaspard of Illinois in the chip lead with 804,000. Kentuckian Billy Kopp, chip leader at the end of day one, will have the next largest stack with 644,000 when the final table begins Wednesday afternoon.
After losing over a hundred from the original starting field of 167 on Monday, the remaining players were gunning for the top 18 spots where the $809,950 prize pool would be distributed, with all eyes on the $211,722 first prize plus free entry into the 2009 WSOP Main Event and an extra $1,000 for expenses.
Brent Carter, Frank Vizza, and Matt Ross were among the first eliminations Tuesday afternoon. Meanwhile, Billy Kopp increased his chip lead over the field, pushing out to 320,000, with Dwyte Pilgrim continuing to chase him with 235,000. After two levels of play, the field had been chopped to 31 players, with Robert March, David Dao, and Nick Ceci, last year's WSOP Circuit New Orleans champion, all joining the throng on the rail.
More were eliminated as the afternoon wore on, including Tyler Smith, Howard Andrew, and Joey Erwin. After Kopp and Pilgrim both saw their stacks depleted, Kurt Scheer would assume the chip lead with over 330,000. As the dinner break approached, Eric Cloutier was eliminated by Richard Kirsch in 20th and Dan Schmiech was knocked out by Gaspard in 19th, meaning the remaining players had reached the money.
After yet another terrific WSOP Circuit run, Pilgrim was the first elimination inside the money, being ousted in 18th by Kenny Milam. Pilgrim adds another $13,982 to the money he made making the final table at the most recent WSOP Circuit event at Caesars Palace and for his victory at the WSOP Circuit Championship Event at Harrah's Rincon in San Diego earlier this spring. Ben Thomas followed Pilgrim to the rail in 17th — also earning $13,982 — after his
couldn't catch up to Justin Allen's
.
The remaining 16 players took their dinner break, then reassembled around two tables to play down to the final nine. At that point Kopp and Kenny Milam both sat at around 400,000 chips, with Gaspard (330,000), Matt Brady (270,000), and Scheer (250,000) next on the list.
Andy Slater went out in 16th place ($13,982) in a tough hand versus Shaun Deeb. With the board showing
, Slater checked, Deeb made an approximately pot-sized bet of 58,000, Slater raised all in with his last 80,000, and Deeb called. Slater showed
for trip aces, but Deeb held
for the full house and better hand.
Mark Gallagher was the next to go in 15th after falling in a hand to Suju Abraham. Then Deeb would go out in 14th, having pushed all in with
only to find himself up against Dan Walsh's pocket rockets. A little while later a short-stacked Matt Brady pushed all in from the button with
, and Kenneth Christopher called him from the small blind with
. Brady couldn't catch up, and was out in 14th. Gallagher, Deeb, and Brady each earned $15,979 for their finishes.
Suju Abraham next pushed with
and was called by Gaspard holding
. A queen flopped, and Abraham was soon out in 12th place ($17,976). Chris McCormack was the next elimination after he shoved with king-seven and was called by Kenny Hicks who held king-queen. The board came
, and McCormack was out in 11th (also $17,976).
The last ten players then redrew for seats and gathered around a single table, at which time Gaspard held the chip lead with 680,000, with Billy Kopp next with 640,000. The ten-handed table's short stack was Richard Kirsch, and soon he'd be pushing his last 93,000 all in from early position with
. Gaspard called him with
, and when the community cards came
, Kirsch was eliminated in 10th ($17,976), and the final table was set.
Here's how the chip counts look heading into the last day of play:
Jean Gaspard — 804,000
Billy Kopp — 644,000
Daniel Walsh — 553,000
Kenny Milam — 389,000
Justin Allen — 303,000
Ken Christopher — 232,000
Steven McKoy — 182,000
Anita Vasquez — 118,000
Kurt Scheer — 115,000
Come back to PokerNews' live reporting page to see who among these nine takes down the final table of the WSOP Circuit Championship Event in New Orleans.