PokerStars Releases Tentative 2009 WCOOP Schedule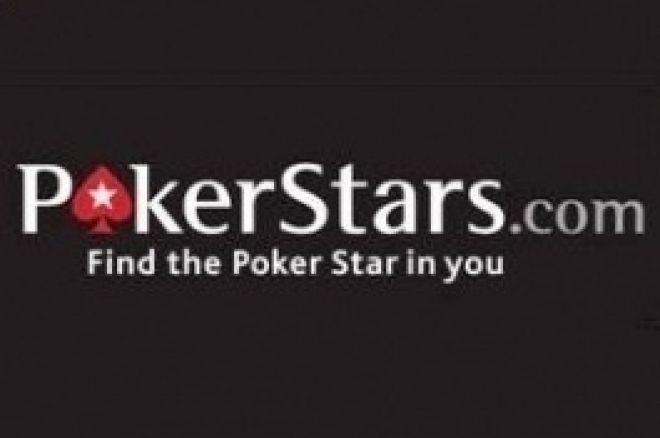 Leading online poker site PokerStars has released the tentative schedule for this fall's World Championship of Online Poker. The annual series at PokerStars is the world's largest online poker series, both in number of players and total prize money. This year's WCOOP, the eighth rendition of the annual series, stands to be the largest ever. The 2009 WCOOP will run September 3-20, 2009, and include 42 different events, with a total of $40 million in guaranteed prize money.
The highlight of the WCOOP, as always, is the two-day main event, with this year's WCOOP ME beginning on September 20 and offering a staggering $10,000,000 guarantee. It's the largest of an incredible 14 WCOOP events offering guarantees of $1,000,000 or more, including two of three separate "high rollers" events distributed throughout the schedule. The three "high rollers" tourneys – two NLHE, one H.O.R.S.E. – offer buy-ins of $10,300 or $25,500 and will likely draw the cream of the poker world.
Another new feature in the 2009 WCOOP schedule are recurring $215 NL Hold'em events, which mirror the standard buy-in for the ever-popular Stars Sunday Million, and are also reminiscent of the repeating $1,500 buy-in NLHE events which have proven so popular at the World Series of Poker.
The complete tentative 2009 WCOOP schedule:
Date Event # Time Buy-in Description Guarantee
9-3 #1 14:30 $215 NL Hold'em (6-max) $1,250,000
9-3 #2 16:30 $215 Razz $290,000
9-4 #3 14:30 $215 Pot-Limit Omaha (6-max) $500,000
9-4 #4 16:30 $215 NL Single-Draw 2-7 (w/ rebuys) $200,000
9-5 #5 12:45 $109 NL Hold'em $1,000,000
9-5 #6 14:30 $215 NL 5-Card Draw $200,000
9-5 #7 16:30 $215 FL Hold'em $400,000
9-6 #8 12:45 $215 NL Hold'em $1,000,000
9-6 #9 14:30 $10,300 NL Hold'em "High Rollers" $2,000,000
9-6 #10 16:30 $530 NL Hold'em (2-day) $3,000,000
9-7 #11 14:30 $320 Mixed Hold'em (6-max) $340,000
9-7 #12 16:30 $215 Pot-Limit Omaha (6-max, 1R/1A) $500,000
9-8 #13 14:30 $320 7-Card Stud $150,000
9-8 #14 16:30 $320 FL Badugi $100,000
9-8 #15 20:00 $1,050 NL Hold'em $500,000
9-9 #16 14:30 $530 NL Hold'em Triple Shootout $500,000
9-9 #17 16:30 $320 8-Game $300,000
9-10 #18 14:30 $530 Pot-Limit Hold'em (6-max) $400,000
9-10 #19 16:30 $320 FL Triple Draw 2-7 $100,000
9-11 #20 14:30 $215 NL Hold'em (w/ rebuys) $1,200,000
9-11 #21 16:30 $530 FL Omaha Hi/Lo $400,000
9-12 #22 14:30 $530 NL Hold'em Heads-Up $1,000,000
9-12 #23 16:30 $320 H.O.R.S.E. $400,000
9-13 #24 12:45 $215 NL Hold'em $1,000,000
9-13 #25 14:30 $25,500 NL Hold'em "High Rollers" Match Play $800,000
9-13 #26 16:30 $1,050 NL Hold'em (2-day) $3,000,000
9-14 #27 14:30 $320 Mixed (PLO/PLHE) $400,000
9-14 #28 16:30 $320 NL Hold'em (Second Chance) $800,000
9-15 #29 14:30 $320 Pot-Limit Omaha (w/ rebuys) $700,000
9-15 #30 16:30 $530 7-Card Stud Hi/Lo $200,000
9-15 #31 20:00 $1,050 NL Hold'em $500,000
9-16 #32 14:30 $215 NL Hold'em (big antes) $500,000
9-16 #33 16:30 $320 Pot-Limit Omaha Hi/Lo $500,000
9-17 #34 14:30 $530 NL Hold'em 6-max (w/ rebuys) $1,000,000
9-17 #35 16:30 $2,100 Pot-Limit Omaha (6-max) $600,000
9-18 #36 14:30 $530 NL Hold'em (1R/1A) $1,000,000
9-18 #37 16:30 $1,030 FL Hold'em (6-max) $400,000
9-19 #38 14:30 $530 Pot-Limit Omaha Heads-Up $500,000
9-19 #39 16:30 $2,100 8-Game $400,000
9-20 #40 12:45 $215 NL Hold'em $1,000,000
9-20 #41 14:30 $10,300 H.O.R.S.E. "High Rollers" $1,000,000
9-20 #42 16:30 $5,200 NL Hold'em Main Event (2-day) $10,000,000