The Miscellaneous Poker Ledger, Vol. 1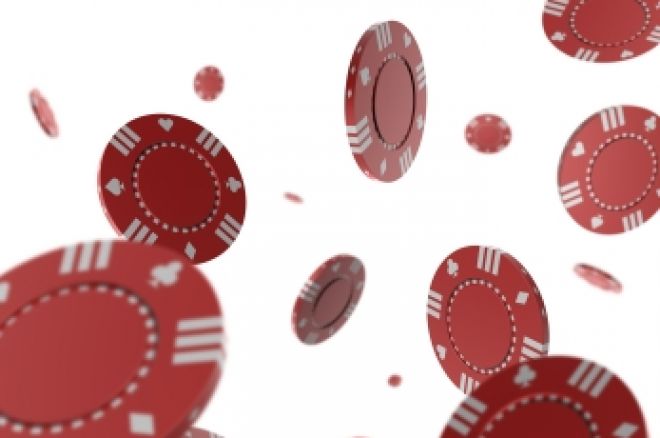 Unlike our recurring "News Briefs" features, which often focus on items of business and legislative interest, "The Miscellaneous Poker Ledger" will share anecdotes and oddball news items from the edges of poker that might otherwise fall through the cracks. Hear about an unusual poker news story? Send a note to info@pokernews.com with "Miscellaneous Poker News" in the subject field, along with a link to or an explanation of the item.
"No Can Do" for Kansas' Kandu Poker
A Wichita, KS establishment's effort to create a new "full skill" version of poker has run afoul of that state's officials. The Kansas Attorney General has issued a "cease and desist" order against the Highlands gastropub and Cardroom, alleging that its new game called Kandu Poker, in which the upcoming board cards are flashed to the players for a period of three seconds before being dealt, is still illegal. "Kandu's flash is a sham," said Attorney General Steve Six in a news release accompanying the June 22 order. "Kandu is a thinly-veiled illegal poker game. Anyone participating by operating or playing this game may face criminal charges."
Gastropub co-owner stated to a Wichita TV channel that the legal challenge was planned for. "We expected to find ourselves in that position. It took us a little longer than expected but we welcome the opportunity to find ourselves in the courtroom where we can present our side of things and are confident they can find in our favor."
UFC Bans Full Tilt, UltimateBet, PartyPoker as Player Sponsors
The popular mixed martial arts organization Ultimate Fighting Championship has added three online poker sites to its growing list of banned sponsors. An editorial at fightopinion.com alleges that the banning followed a strong-arm attempt by UFC to charge potential sponsors $100,000 each just for the right to negotiate sponsorship deals with its players. The three sites – Full Tilt, UltimateBet and PartyPoker – have plenty of high-profile company on the list, being joined by such entities as Rolling Stone magazine in the latest update to those firms "banned" from sponsoring UFC-affiliated MMA fighters.
2+2 Author Sklansky Robbed in Home Invasion
The occasional las Vegas home invasion involving a poker figure involves David Sklansky, one of the co-founders of publishing firm Two Plus Two. According to police reports, Sklansky's home near the southern edge of Las Vegas was targeted by armed robbers, who burst in at about 3 a.m. early Thursday morning. The ever-promoting Sklansky, who escaped injury in the armed robbery, found a way to work poker into his account of the frightful episode in a Las Vegas News3 piece. "During the time he was there, my main focus was to make sure that he didn't think that I was panicking or that I would do something silly," Sklansky explained to the News3 crew. "The advice is the same as in a poker game; you try and figure out what the other guy is thinking and then act accordingly.