The Online Railbird Report Vol. 23: Jedlicka Soars in Resurgent $200/400 PLO Action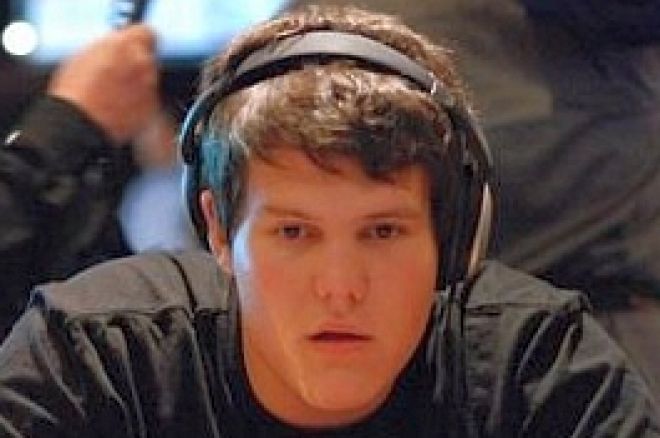 Though the live action was still as big as ever inside Bobby's Room, the online games came back with a vengeance this week, as dozens of players and hundreds of railbirds flocked to the $200/400 pot-limit Omaha tables. Among the WSOP bracelet winners, cash-game wizards and young multi-tabling geniuses that anted up this week, it was young Austrian player Niki Jedlicka who came out on top, collecting more than seven figures in winnings during one of the busiest online weeks we've seen all year.
Jedlicka Dominant in PLO Action Onslaught
The high-stakes action on Full Tilt was heavier than it's been in months with four, six or even eight tables of $200/400 and $300/600 pot-limit Omaha running at all hours of the day and night over the past week. The action drew in such cash-game stalwarts as Gus Hansen, Patrik Antonius, Tom "durrrr" Dwan, Brian Townsend, Ilari "Ziigmund" Sahamies, Rafi "howisitfeellike" Amit, Jani "KObYTAPOUT" Vilmunen, Richard Ashby, and Niki Jedlicka. $200/400 you say? But what of the $500/1,000 stakes these guys played before? Well, these $200/400 games come with an ante, which goes a long way to keeping the pot sizes massive and the stacks extremely deep.
Niki Jedlicka (photo) was far and away the biggest winner to emerge from this week's games, finishing over $1.5 million to the good. In one 24-hour period from Wednesday to Thursday, the young Austrian raked in over $1 million in profit, and followed that feat up by taking down all three of the week's largest online pots the next day. Jedlicka flopped eights full of sixes to stack Antonius, who had turned eights full of threes in a $242,000 pot, then cracked his set of aces with a combination draw that got there on the river, hitting the nut flush to win a $247,000 pot. Things only got massively worse for Antonius from there, as Jedlicka proceeded to win his largest-ever hand of online poker, a $563,300 behemoth.
Playing $300/600 PLO with a $100 ante, Jedlicka opened for $2,000 from the button and Antonius three-bet to $6,200. Jedlicka came back over the top for $18,800 and Antonius called. Antonius checked the
flop over to Jedlicka, who bet $28,750. Antonius made the call and they went to the turn which fell the
. Both players checked. The river was the
and Antonius checked again. Jedlicka fired out $62,450, Antonius raised to $234,000 and Jedlicka called, showing
for a queen-high flush. Hansen's jack-high straight with
was snapped off and Jedlicka raked in a pot that would pay four years' worth of tuition, room, board, and beer money for a set of twins entering Yale's class of 2013.
Dwan 9-Tables His Way to $800,000
From Monday night into Tuesday morning, more than half a dozen $200/400 pot-limit Omaha tables were running, nearly all of them blazing red in the lobby due to the presence of a slew of Full Tilt pros sitting in, including Chau Giang, John Juanda, Gus Hansen, Richard Ashby, and David Benyamine, who has been reinstated in the FTP Red Pro Army and had been playing under the handle "MR B 2 U SON" since the beginning of 2009. Joining them were Phil "OMGClayAiken" Galfond, Hac "trex313" Dang, and Tom "durrrr" Dwan, who was the night's big winner, raking in more than $800,000 in profit and doing it while 9-tabling. The pot sizes were positively titanic that night, Dwan taking down two worth over $300,000 and Gus Hansen claiming the night's largest at nearly $460,000.
Dwan's biggest win of the session came on the nine-handed "Moonstruck" table, the stakes $200/400 with a $70 ante. David Benyamine opened for $1,215 from under-the-gun and Di "Urindanger" Dang flat-called from UTG+1. With the action folded around to Dwan in the small blind, he put in a raise to $5,890 that was called by both Benyamine and Dang. All three players went to the flop, which came down
. Dwan led out for $11,400, Benyamine called, and Dang raised to $62,517. Dwan re-potted to $206,251, Benyamine called all in for $114,145 and Dang called all in as well.
The hands:
Dwan
(set of kings, backdoor flush draw)
Benyamine
(open-ended straight draw, backdoor flush draw)
Dang
(top two pair, gutshot straight draw, backdoor flush draw)
The turn was the
, Benyamine and Dang bricking while Dwan picked up a king-high flush draw and the
on the river filled it, Dwan taking down the pot worth nearly $309,000.
Though Dwan did win $800,000 that night, he lost all of it and then some back the next evening — such is life at the nosebleed stakes.
Dang's Rush Continues
Building on a winning streak that started last week, Di "Urindanger" Dang continued a successful run this week at the PLO tables, booking a $400,000 win Monday night. Bearing the brunt of the losses was Gus Hansen, who lost about as much as Dang won that night. The night's largest pot, however, came at the expense of Brian Townsend and Richard Ashby, whose stacks fell to Dang after a three-way all in.
Playing six-handed $200/400 PLO with a $70 ante, Townsend opened the action with a $1,200 raise from the button. Dang called from the small blind and Richard Ashby three-bet to $5,150 from the big blind. Both Townsend and Dang called. The flop came down
. Dang checked to Ashby, who fired out $15,800. Townsend raised to $63,200, and Dang moved all in for $97,070. Ashby called the $20,719 he had behind and Townsend called for his remaining $8,456. Dang showed
for top set, cracking Ashby's kings with
, while Townsend had a straight draw and a backdoor flush draw with
. The turn didn't help either played, falling the
, and the river was the
, giving the $179,341 pot to Dang.
Chat of the Week: "durrrr" and "Ziigmund" Talk Chinese Poker
In between stints in Bobby's Room, Tom "durrrr" Dwan and Ilari "Ziigmund" Sahamies sat down together at a PLO table on Full Tilt Poker. Sahamies was a bit short on cash in his online roll and after asking Dwan to loan him a few buy-ins, Dwan related a bit about his stint in the $15,000/point Chinese Poker games that unfolded this week. Without even sitting down to play himself, Dwan incurred $600,000 in losses in the game by virtue of having one third of another player's action.
Ziigmund: durrrrrrr
durrrr: wtup
Ziigmund: send me some if u have
durrrr: gus do u hav extra to send that 200 back by chance?
Ziigmund: np i dont need
durrrr: i dont hav much now,
Ziigmund: coming to bobbys room tonight?
durrrr: i think gus has extra tho
durrrr: theres a game now
durrrr: but 5 games here
durrrr: and im lazy
Ziigmund: okok
Ziigmund: there is omaha or what?
Ziigmund: maybe chinese
durrrr: haha
durrrr: i think jus plo
durrrr: i had 1/3 yest
Ziigmund: ok
durrrr: of 1.8m loss in chinese
durrrr: yay life
Ziigmund: sick
Ziigmund: how did u end up yesterday when i left
durrrr: lost 400
Ziigmund: was most tired in my life
durrrr: i was up 600 ish too
durrrr: @ one pt
durrrr: so lost 1m on day
durrrr: between % of hcinese n poker
Who's Up? Who's Down?
This week's biggest winners: Niki Jedlicka (+$1,548,000), Ashton "theASHMAN103" Griffin (+$739,000), Rafi "howisitfeellike" Amit (+$684,000)
This week's biggest losers: Patrik Antonius (-$694,000), Jani "KObYTAPOUT" Vilmunen (-$606,000), Gus Hansen (-$591,000)
"The Online Railbird" report is a weekly feature summarizing the biggest matchups in the online game. Many of the largest online collisions take place at Full Tilt. Why not join the fun?