The Online Railbird Report, Vol. 22: South Sizzles, Dang Dominates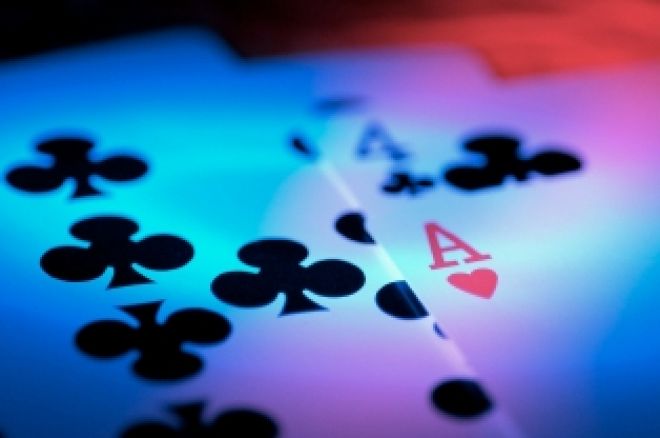 Some of the highest-stakes poker games ever played went off this week, with the likes of Patrik Antonius, Tom "durrrr" Dwan, Ilari "Ziigmund" Sahamies, David Benyamine, and Phil Ivey sitting in… they just didn't happen online. The action in Bobby's Room was so huge it spilled out into the main poker room at Bellagio, with multiple tables of $4,000/8,000 mixed, $3,000/6,000 mixed, $15,000/point Chinese poker and $2,000/4,000 PLO (yes, that's right — $2,00/$4,000 pot-limit) running from dusk 'til dawn and then some throughout the week. Even the legendary Doyle Brunson himself described the action as "out of control," and confessed to being involved in three pots worth in excess of $1 million (he won one, lost one, and split one). As a result, the online poker action was a bit light, with the highlights of the high-stakes games revolving around a nice hot streak for Di "Urindanger" Dang, a profitable week for Cole South, and a heads-up match between David "Viffer" Peat and Jay "pr1nnyraid" Rosenkrantz so volatile some observers suggested it was staged, a speculation Rosenkrantz later addressed.
South Successful Against Hansen
In the midst of his deep WSOP Main Event run that ended with a 162nd-place finish, Cole South made his way back to the $200/400 HA tables, successfully taking on Gus Hansen, "—DONKEY1965—" and "luckexpress10." Over the course of two days of play, South raked in more than $300,000 in profit including this $200,000-plus pot:
—DONKEY1965— raised to $1,200, South three-bet to $3,600, and –DONKEY1965— called. South led out for $4,800 on the
flop and –DONKEY1965—called again. The turn came the
and South check-called a $13,000 bet. The river fell the
and South checked again. –DONKEY1965—bet $32,000, and South came over the top for the rest of his stack, $109,769 in all. –DONKEY1965—made the call only to see the bad news—South rivered tens full with
to take down the $208,783 pot.
Though South is undeniably on a hot streak when it comes to both his live and online play, a little luck does help, as he found out in this hand. Hansen made it $1,200 to go, South reraised to $3,600, Hansen four-bet to $10,800, and South made the call. South attempted to set Hansen all in on the
flop, leading out for $21,600. Hansen shoved for $23,199 and South called the small balance. South was in bad shape, turning up
for an inside straight draw and a backdoor flush draw against Hansen's overpair and nut flush draw with
. South hit the gutterball on the turn, however, the
falling to make him a six-high straight as well as a diamond flush draw to boot. The river improved his hand further, the
landing to improve him to a seven-high straight and he raked in the $68,000 pot.
"Urindanger" Hits His Rush
Di "Urindanger" Dang went on a huge run at the $200/400 pot-limit Omaha tables on Thursday, playing short-handed against "theASHMAN103," Sami "LarsLuzak" Kelopuro, "HarrisMP," Phil "OMGClayAiken" Galfond, "Tdanger00," and Gus Hansen. Altogether, Dang hauled in over $412,000 over the course of the 1,663 hands he played that day.
One hand that stood out came while Dang was playing five-handed with Ashton "theASHMAN103" Griffin, Hansen, and Galfond. Griffin opened for a $1,400 raise from the cutoff, Hansen called, Galfond called, and Dang raised to $6,800 from the big blind. Griffin folded and both Hansen and Galfond called. Galfond led out for a pot-sized bet from the small blind, Dang moved all in for $41,574 and Galfond called. Dang was ahead with
for an overpair and an ace-high flush draw while Galfond had top pair and a straight draw with
. The
hit the turn, further improving Dang to a pair of aces and the river fell the
making him the ace-high flush, goof for the nearly $105,000 pot.
Jay "pr1nnyraid" Rosenkrantz and Viffer Put On a Show
During the very early morning hours on Monday, Jay "pr1nnyraid" Rosenkrantz and David "Viffer" Peat (playing under the screen name "amosa") played a $200/400 heads-up no-limit hold'em match so wild it led many railbirds to speculate that the entire session was staged for an episode of Rosenkrantz's upcoming reality show "2 Months, 2 Million," where he, Dani "Ansky" Stern, Emil "whitelime" Patel, and Brian "Flawless_Victory" Roberts attempt to earn a collective $2,000,000 inside sixty days. In their brief heads-up encounter, Peat lost over $500,000 to Rosenkrantz.
Though Peat legitimately ran bad in many of their large confrontations—three-betting pre-flop with
, three-betting all in on a
flop and finding himself up against a set of fours — his play grew progressively more erratic and tilty as the match went on. In perhaps the most baffling hand of the night, Rosenkrantz led off the action with a raise to $1,200, Peat three-bet to $3,600 and Rosenkrantz called. Peat led out for $7,200 on the
flop and Rosenkrantz flat-called. The turn came the
and Peat fired again for $21,600. Rosenkrantz again called. Peat moved all in for $136,568 when the
hit the river and Rosenkrantz called all in for the $125,796 he had behind. Peat had nothing but pure air with
while Rosenkrantz raked in the $316,393 pot with
for top two pair.
After Peat dropped over half a million, Rosenkrantz, perhaps out of concern, perhaps in an effort to dig the needle in, unleashed the following in the chat box, only to be interrupted by Cole South, who was positively salivating at the action:
pr1nnyraid: dont take this the wrong way
amosa: ?
pr1nnyraid: are you ok? you are playing insane
amosa: you beat me 500k str8
amosa: lol
amosa: am i ok?
amosa: die in a grease fire
pr1nnyraid: haha
pr1nnyraid: ok ok
Cole South: u guys mind if i play?
amosa: yes
amosa: hu please
Cole South: ok gl
pr1nnyraid: gl in main cole
amosa: am i ok
amosa: wt
amosa: f
amosa: vd
amosa: d
amosa: df
amosa: dfw
amosa: dfw
amosa: D V
amosa: FV
amosa: D V
amosa: d
amosa: e f3
amosa: dv E
Chat Monitor (Support): amosa has lost their chat privilege for 2 minutes. Spamming the table is prohibited.
After the match, Rosenkrantz addressed the rumors that the match was staged with the following post on a major poker forum:
"of course he didn't show up out of nowhere, the action is obv related to the show. we/the production have feelers out to see if ppl are interested in playing one/some of us on tv, viffer was one of several live pros that agreed to play. he's also playing dani tomorrow live for 50 or 100k. i'm sure he got money online for the purposes of the match.
we're also playing some other guys that i can't talk about but i'm sure if you are railing ftp/stars over the next 2 weeks you will figure it out.
crazy f****g match though"
"The Online Railbird Report" is a weekly feature summarizing the biggest matchups in the online game. Many of the largest online collisions take place at Full Tilt. Why not join the fun?