The Online Railbird Report, Vol. 13: The $3,000/9,000 Game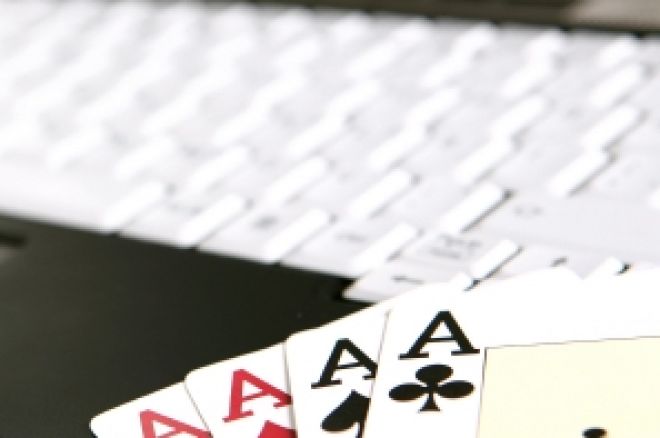 At this time last year, the $200/400 NLHE and PLO games on Full Tilt Poker were the biggest games anywhere. Every high-stakes pro sat in at that level — Ivey, Benyamine, Hansen, and even billionaire Guy Laliberte made it their regular game. The televised matches on GSN's "High Stakes Poker" where poker's greats arrived with bricks upon bricks of cash featured a $300/600 NLHE ring game, albeit with a $100 ante and a frequent straddle. All that has changed, however. Today, that same crowd rarely sits lower than the $500/1,000 tables online and even "High Stakes Poker" upped the blinds to $400/800 this season. Though occasional $1,000/2,000 and even $2,000/4,000 PLO games have been known to run in Bobby's poker room at the Bellagio, two young online pros recently smashed through the ceiling when it comes to high limits. Ilari "Ziigmund" Sahamies and Tom "durrrr" Dwan played two sessions of heads-up PLO this week with $3,000/$9,000 blinds leaving jaws on the floor the world around. Read on for all the gory details.
Ziigmund Takes durrrr for $1.4 Million in Two HU PLO Sessions
The story begins Sunday afternoon, with Tom "durrrr" Dwan, Phil Ivey, and Ilari "Ziigmund" Sahamies playing a little three-handed $500-$1,000 HA. Sahamies was the big winner in that session, building his stack up past the $500,000 mark when Dwan decided to play both Ivey and Sahamies concurrently on separate heads-up PLO tables. Though Dwan was able to take about $238,000 off Ivey in their match, Dwan took a brutal beating when it came to Sahamies, the Finn raking in just over $1,000,000 of Dwan's money. Saying the game played big is an understatement — over the course of the five-and-a-half-hour battle, the two played nine pots in excess of $200,000, two of them over $300,000.
In the monsterpotten of the session, Dwan opened for $3,000, Sahamies reraised to $9,000, Dwan four-bet to $27,000 and Sahamies called. Both players checked the
flop, and Sahamies checked again when the turn came the
. Dwan bet $37,200 and Sahamies called. The river fell the
, completing potential straight and flush draws, and Sahamies put out a hefty $128,400 bet. Dwan looked him up, Sahamies showing
for the king-high flush to take down the $385,000 pot.
The following day, the two were at it again. Though Dwan appeared to be on the comeback trail in the early part of the match, Sahamies started taking down some huge pots to set Dwan in the hole by another $400,000. Again, the pot sizes were just massive, the following one coming in at a whopping $394,000:
Dwan opened for $3,000, Sahamies three-bet to $9,000 and Dwan called. Sahamies led out for $15,000 on the
flop, Dwan raised to $38,600 and Sahamies called. The
on the turn earned checks from both players, but when the
fell on the river, Sahamies led again, betting $38,000. Ever the aggressor, Dwan raised to $149,600 and Sahamies called, revealing
for jacks full of fours to Dwan's
for jacks full of deuces. "Ziigmund" raked in the $394,000 pot.
Hansen Takes Dwan for a Million at Heads-up PLO
As if Tom Dwan wasn't down enough after those sessions against Sahamies, he dropped another small fortune to Gus Hansen on Thursday night in, you guessed it, heads-up $500/1,000 PLO. After over 800 hands spread across about a half-dozen different tables in total, Hansen finished with just over $1,000,000 in profit.
Though Hansen won 18 of the 28 pots over $100,000, Dwan did escape with the session's largest one. With Dwan sitting just over $100,000 deep and Hansen with nearly $600,000 behind, the two got all in before the flop, Dwan holding
and Hansen
. Dwan's
ended up cracking Hansen's aces, the board running out
to make Dwan the nut flush and earn him the $208,000 pot.
Dwan and Sahamies Play $3,000-$9,000 PLO
As if the stakes weren't high enough, Ilari Sahamies and Tom Dwan decided to push them even further in two sessions this week. While playing deep-stacked heads-up $500/1,000 PLO, Sahamies proposed $3,000/9,000 "blinds" to Dwan.
Ziigmund: lets make deal
Ziigmund: always have to raise and reraise
durrrr: what type?
durrrr: lol
Ziigmund: ok?
durrrr: ill do for 10hands ok?
Ziigmund: before flop
durrrr: next 10hands
Ziigmund: ok next 10 hands
durrrr: god
durrrr: lol
durrrr: so sick
Ziigmund: then u can do what u want
Ziigmund: rereraise
durrrr: ya obv
Ziigmund: or whatever
durrrr: ya
durrrr: 10 hands
Ziigmund: but raise and reraise before flop
durrrr: ya
Suffice it to say, with these two gamblers, the arrangement lasted far longer than ten hands and some truly massive pots developed. After Dwan put in the required opening raise to $3,000 and Sahamies the compulsory three-bet to $9,000, Dwan elected to just smooth-call. The flop came
and Sahamies took the lead, betting $16,000. Dwan came in for a raise to $53,600 only to have Sahamies come back over the top for $178,800. Dwan moved all in for a total of $475,283 and Sahamies called, showing
for middle pair and the nut flush draw while Dwan revealed
for the nut straight. Luck was on Sahamies' side however, as the
fell on the turn to make his flush. The river was the
and Sahamies earned himself the $577,596 pot—not one of the top ten online pots of all time, but damn close.
Dwan ended up winning $160,000 in the session, and won another $160,000 the following day when he and Sahamies logged another stint at those stratospheric blind levels.
Who's Up? Who's Down?
This week's biggest winners: Ilari "Ziigmund" Sahamies (+$1.6 million), Gus Hansen (+$486,000), DIN_FRU (+$321,000)
This week's biggest losers: Tom "durrrr" Dwan (-$1.08 million), Sami "LarsLuzak" Kelopuro (-$421,000), "luckexpress10" (-$362,000)
Check out the Full Tilt First Deposit Bonuses on PokerNews.com - the #1 source for everything poker on the internet.