Online Railbird Report, Vol. 12: The Return of '_FullFlush1_'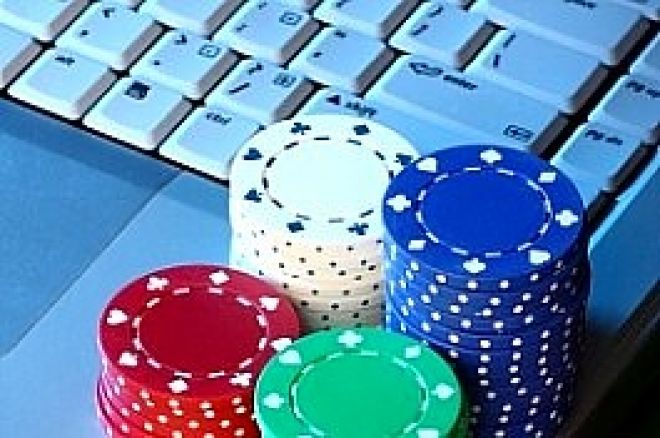 The high-stakes poker rollercoaster took a few wild turns this week, with Gus Hansen's upswing coming to an abrupt end, while Tom "durrrr" Dwan was able to at least temporarily quell the nausea resulting from a nearly $2 million loss last week. Also taking a seat was one of the nosebleed stakes' emerging villains, Luke "_FullFlush1_" Schwartz, who returned from a lengthy hiatus on Full Tilt Poker to test his mettle against the likes of Dwan, Di "Urindanger" Dang, and Sami "LarsLuzak" Kelopuro.
Additionally, with their latest software update, Full Tilt has added some new NLHE and PLO tables featuring $100 antes at the $300/600 level and $70 antes at the $200/400 level. Up until now, the biggest action online has centered around the $500/1,000 HA and PLO games, but this new structure has already drawn the curiosity of Dwan, Kelopuro, Schwartz, Brian Townsend, and many of the other high-stakes regulars, who sat down at the tables for the first time this week.
Luke "_FullFlush1_" Schwartz is Back, Trash-talk and All
This week, Luke "_FullFlush1_" Schwartz had to put his money where his mouth is. Shortly after publicly calling Tom "durrrr" Dwan and Di "Urindanger" Dang "gay" and "geeks" in an on-camera interview with PokerNews' own Gloria Balding at the EPT Grand Final in Monte Carlo, Schwartz popped back up on the high-stakes tables at Full Tilt Poker. Schwartz hauled in over $1 million in profits on Full Tilt earlier in the year, but had reportedly cashed out. This week, however, he was back with a vengeance and booked some solid sessions at $200/400 heads-up NLHE against Dwan, Dang, and "martonas" on Wednesday night, earning about $315,000.
In his session against martonas, Schwartz slow-played pocket-aces to perfection in a $119,595 pot, using his aggressive image to induce a bluff on the river. Schwartz led off the action with a raise to $1,200 from the button with
. Martonas reraised to $4,400 holding
and Schwartz four-bet to $9,200. Martonas flat-called and they saw the flop of
— Schwartz with the overpair and martonas with only a gutshot straight draw and a backdoor flush draw. Martonas checked it over to Schwartz, who put out what looked like a standard continuation bet of $12,200. Martonas decided to call and they saw a blank fall on the turn, the
. Martonas, having not improved, checked it again and surprisingly, Schwartz checked behind. The river was another blank, the
. Believing he could move Schwartz off his hand, martonas moved all in for $46,933 and Schwartz snap-called for the $38,398 he had behind. Pocket rockets earned Schwartz the $119,595 pot.
In Schwartz's $200/400 NLHE session against Tom Dwan, Dwan managed to crack Schwartz's
with the lowly
. Dwan opened for $1,200 and Schwartz three-bet to $4,000. Dwan called the additional $2,800 and they saw the flop of
. Though the flop looked pretty decent for aces, Dwan had flopped the nut straight. All the money went in on the flop, Schwartz check-raising Dwan's $4,600 bet all in and Dwan making the easy call. The turn was the
, the river was the
and Dwan raked in the $83,000 pot. Apparently it was all too much for Schwartz, who went off on one of his signature chat box rants, while Dwan begged him to post $500,000 and officially accept the "durrrr" Challenge.
__FullFlush1__: 1 question did u play well there
__FullFlush1__: ?
durrrr: well
durrrr: according to ur logic
durrrr: whoever wins plays well
durrrr: so ya right?
durrrr: post ur $$ w/ eddie...
__FullFlush1__: when im life owning u and u call a 3 bet with 79 off
__FullFlush1__: worst timing tilt donking and luckbox ever
durrrr: plsplspls
durrrr: find the 500k somewhere
__FullFlush1__: too much of a joke
durrrr: to post
durrrr: please
durrrr: i mean
__FullFlush1__: they always get u out of it
durrrr: dont break any laws to get it
durrrr: then id feel bad
durrrr: but find it somewhere
durrrr: please
__FullFlush1__: play later pie munching time
Tom "durrrr" Dwan Wins Over $1 Million from Gus Hansen in Heads-up PLO
As the old saying goes, "What goes up, must come down." After a weeks-long upswing that saw him rake in over $3 million during an eight-day period, Gus Hansen's car in the high-stakes poker rollercoaster took a steep dip as the Great Dane lost a total of $863,000 this week, primarily at heads-up $500/1,000 pot-limit Omaha. Hansen's most disappointing session came in the wee hours of Tuesday morning as he dropped over $1 million to Tom "durrrr" Dwan in a multi-table HU match that yielded a number of pots over $200,000 and one that nearly cracked the $300,000 mark.
In that aforementioned pot, Hansen led off the action with a raise to $3,000 from the button. Dwan three-bet to $9,000 and Hansen put in another reraise to $27,000. Dwan called, then checked the
flop. Hansen bet $54,000, Dwan check-raised all in for $122,683, and Hansen made the call, having him slightly covered. Dwan's
for top pair needed some serious help against Hansen's overpair and nut flush draw with
. It didn't come on the turn, which fell the
, but the oh-so-lucky
on the river made Dwan kings up, snatching away the $299,365 pot.
Pot of the Week: A Wild Session Between Dwan and Sahamies Generates a $443K Monster
Tom Dwan managed to demolish Ilari "Ziigmund" Sahamies to the tune of $400,000 over a 103-minute heads-up $500/1,000 PLO session Wednesday evening. Sahamies must have been sinking into the darkest depths of tilt when the following hand unfolded, as his play here is more than a little odd.
Dwan was sitting $325,391 deep at the start of the hand while Ilari Sahamies' stack stood at $221,500. Dwan opened for $3,000 holding
and Sahamies three-bet to $9,000 with
. Dwan thought for a moment, and then put in a four-bet to $27,000, which Sahamies called. The flop was all but a whiff for Sahamies, coming down
to give him no more than a baby flush draw, while Dwan hit top pair, a straight draw, and a higher flush draw. Sahamies checked over to Dwan, who bet $37,300. Sahamies called. The turn brought the
, Sahamies making bottom pair and Dwan picking up a second flush draw in clubs. Sahamies checked again and Dwan bet a hefty $128,400. Sahamies made the call, leaving himself only $28,900 behind. The river was the
, completing flushes for both players, with Dwan's the higher of the two. Sahamies tossed in what remained of his stack and Dwan quickly called, his Q-J-8-7-6 high flush besting Sahamies' Q-8-7-5-3 high flush to take down the $443,000 pot.
Ivey Spanks Kelopuro in Heads-up HA
Relatively absent from the tables this week, Phil Ivey logged fewer than 800 hands over the past seven days but still managed to turn nearly $686,000 in profit. The majority of those earnings came from a heads-up multi-table $500/1,000 HA session against Sami "LarsLuzak" Kelopuro last Saturday night, where Ivey turned a $449,000 profit and took down both of the session's largest pots, coming in at over $200,000 apiece.
In one huge confrontation, Ivey's light preflop three-bet ended up yielding him a $248,000 pot. Kelopuro opened the action with a $3,000 raise and Ivey made it $9,000 to go. Kelopuro called and they saw the flop of
. Ivey led out for $12,000 and Kelopuro called. The turn fell the
and Ivey kept his foot on the gas, betting another $32,000. Again, Kelopuro smooth- called. The river was a relative blank, the
and Ivey fired a third bullet for $106,000. Kelopuro looked him up, calling off the $70,996 he had behind. Ivey had flopped middle pair and turned two pair with the
, earning himself the $248,000 pot while Kelopuro could only muck in amazement.
Who's Up? Who's Down?
This week's biggest winners: Tom "durrrr" Dwan (+$948,000), Phil Ivey (+$686,000), luckexpress10 (+$201,000), _FullFlush1_ (+$193,000)
This week's biggest losers: Gus Hansen (-$863,000), Ilari "Ziigmund" Sahamies (-$430,000), Sami "LarsLuzak" Kelopuro (-$336,000)
If you're looking for some online poker action then you should get your PokerStars marketing code from PokerNews.com - The #1 poker source online.